Bee Talents
Healthy organizations grow naturally. But in the recruiting industry, growth comes at a magnitude of scale. What can begin as a small business expands into a thriving team — and generates a wealth of data to manage.
That's the experience of Bee Talents, an IT recruitment and HR support agency based out of Poznań, Poland. The team began using the Lever platform with 10 recruiters, but quickly made plans to scale to handle the large number of candidates they were processing for their clients.
When Bee Talents began its evaluation process for a new technology to support their sourcing, the only platforms
that made it onto the short list had built-in integration with important tools like LinkedIn Recruiter Professional Services (RPS). From there, Lever's user interface and sophisticated analytics made the choice clear.
"When you're processing 35,000 or more candidates each year, analysis and automation are crucial," says Maciej Mazurek, Chief Operations Officer at Bee Talents. "Our previous ATS was lightweight and customizable, but we needed a software that would allow us to analyze and improve our processes as we grew."
Partnering with Lever enabled Bee Talents to improve these important statistics in a short period of time for the growing recruiting team.
66% REDUCTION in time-to-hire
2X INCREASE in active candidates from job ads and social media
ADVANCED UX AND INTERFACE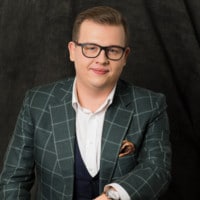 "We wanted a smooth and easy-to-implement system. Lever definitely was superb in terms of analytics, provided a very simple UI, and was very clear in terms of pricing. And most important of all, Lever has the best customer service."
Maciej Mazurek,
Chief Operations Officer
Bee Talents Seamlessly Adapts to the Future of Recruiting by Decreasing Time-to-Hire by 66%
Seamless Linked integration 
Lever's status as a LinkedIn RPS partner offers a truly seamless integration with the LinkedIn platform. But Lever's commitment to constantly developing and adding new integrations is what enables recruiting teams like Bee Talents to always have access to new integrations in the future.
Ability to Adapt Quickly
The recruiting space is constantly evolving and reacting
to what's going on in the culture at a larger scale, with one example being COVID-19. Bee Talents wanted a platform that would continually upgrade the platform to facilitate growth no matter what the marketplace holds.
 Advanced UX and Interface
When a platform is difficult to use, it creates unnecessary friction during implementation, and it can be challenging
to train team members to use it. With a strong user interface, Lever makes it easy for both beginner and experienced
Bee Talents team members to use the platform.
"Using Lever, our time-to-hire made a 66% drop from 12 weeks to 8 weeks. We also saw a 100% increase in active candidates from job ads and social media, going from 300 to 600 applicants per quarter from these sources."
Since investing in Lever, BPM has saved $900,000 in agency fees through candidate sourcing.
Shopify needed a tool that would help increase passive, top-tier hires.
Since investing in Lever, BPM has saved $900,000 in agency fees and proactively sourced 40 percent of their hires.