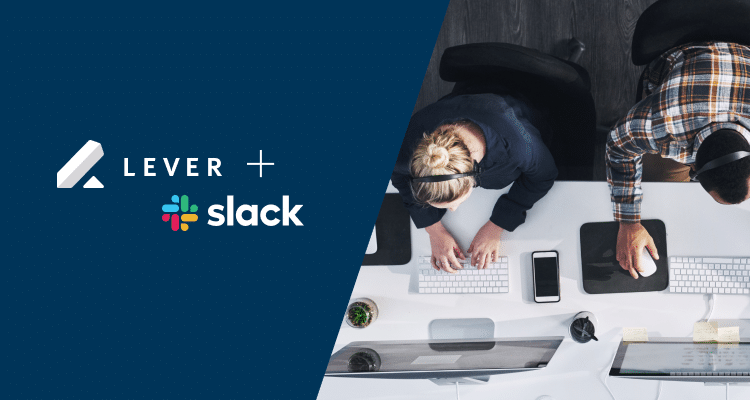 Steal-worthy advice from top talent teams for scaling Slack and Lever as your company grows.
With over 10M+ daily active users logging into Slack, it's no surprise that top talent teams at fast-growing startups and enterprises alike turn to the platform for effective collaboration.
So what best practices help them hire, onboard, and empower their employees at scale? We asked the experts from Medallia and Shopify to find out — and gathered their answers in this tip sheet.
Download 7 Top Slack Tips for Recruiters to learn:
How to develop naming conventions for channels

Slack channels you might not have thought of using

How to integrate Slack and Lever for real-time recruiting data
Together, Slack and Lever can help you improve the employee experience from hiring to departure through seamless collaboration. Learn more in this tip sheet today! 
*By clicking the 'SUBMIT' button below, you agree to the Privacy Policy and agree to receive communications from Lever and for Lever to share your information with Lever's trusted partners.