Nortal's Story
Nortal is a strategic change and technology company headquartered in Estonia, on a mission to optimize processes for users.
Nortal's old applicant tracking system moved like "an old man trying to sprint." The team needed a nimble solution that would move as quickly as they hoped to grow.
Lever's capabilities have not only supported Nortal's ambitious goals to scale – they have accelerated the team's rapid expansion to 600 employees and counting.
Since implementing Lever, Nortal has reduced their average time to fill from 87 days to 30 while decreasing agency spend by 50%. They also screened 1500 university students in 3 weeks, making 43 hires.

Simplifying each hiring stakeholder's experience to ensure exponential growth
Nortal became accustomed to tools that couldn't accomplish everything they needed. Their first legacy applicant tracking system moved too slowly. Next, they were making do with an ATS that had little to no options for customization. To scale rapidly, they needed an agile and customizable solution that would improve the candidate, interviewer, and recruiter experience.
Since switching to Lever, all three types of stakeholder have benefited from the increased simplicity and efficiency of every interview processes. "Here at Nortal, we are in the business of creating seamless experiences for citizens and their government," begins Head of Talent Acquisition Lucian Ivan. "Lever is creating that seamless experience for our recruiters, hiring managers, and candidates." For recruiters, scheduling interviews used to involve days of looking at Excel spreadsheets and jotting down notes based on hiring managers' calendars. With Lever's Google Calendar integration, it only takes a few clicks to view the availability of interviewers and schedule them for an interview.
Hiring managers also now have more autonomy in every interview process, which has spurred several benefits. First off, Lever gives them immediate insight into their candidates' respective backgrounds. "Hiring managers are too busy to spend hours listening to details about candidates," Lucian reflects. "With Lever, they don't have to. We can @mention them on a candidate profile, and they can see their entire interview process in an instant." This increased transparency has also drastically improved the relationships between hiring managers and recruiters. Now that recruiters and hiring 
managers are fully invested in hiring, Nortal has been able to decrease their overall agency spend by 50%.
 Lucian has been invigorated by the newfound efficiency of his hiring managers. Nortal's Head of Engineering was once able to interview 57 people and fill out 57 feedback forms in nine days. "At the end of the day, it's Lever that's enabling this crazy growth," he reflects.
But submitting feedback at record-breaking speed is meaningless if candidates ultimately turn down your offer. Using Lever, Nortal has successfully hired nearly 100 candidates in six months and decreased overall time to fill by 35%. Today, candidates feel more valued. Lever's snooze feature allows recruiters to revisit relationships with candidates who say that they're not currently interested, and the centralization of candidate information in Lever means that interviewers never ask them the same questions.
Lever provides the data that Nortal needs to make smarter hiring decisions, and they use it to convey the value of recruiting to their executive team. "Using Lever's metrics, we showed that we were losing candidates because we weren't engaging them fast enough," says Lucian. "That increased the executive sponsorship of our recruitment team, and we were able  to grow from 3 to 6 recruiters."
"Scheduling interviews used to take us 3 to 4 days. Now, it takes a few clicks."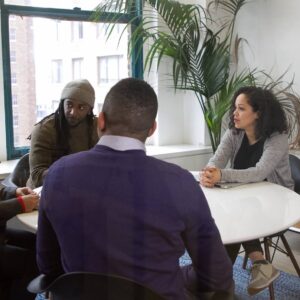 Case Study How LeverTRM™ for Enterprise Supports Numan's Growth Journey Download Case Study Lever Customer Since 2022 product LeverTRM for Enterprise, Advanced Nurture Headquarters London, England INDUSTRY Healthcare COMPANY SIZE Mid-market About the Company Numan is a digital healthcare brand that helps
read case study →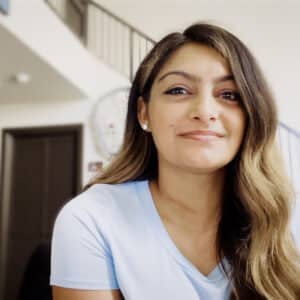 Case Study How BridgeBio Uses Checkr & Lever to Create an Exceptional Candidate Experience Download Case Study Lever Customer Since 2020 product LeverTRM for Enterprise Advanced Nurture Headquarters Palo Alto, CA INDUSTRY Biotechnology COMPANY SIZE Mid-market About the Company BridgeBio is a
read case study →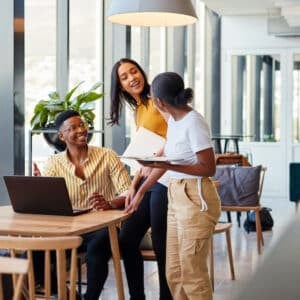 Case Study Why Samba TV Switched from Competitor to LeverTRM™ for Enterprise Download Case Study Lever Customer Since 2020 product LeverTRM for Enterprise Data Warehouse Sync Headquarters San Francisco, California INDUSTRY Media & Internet COMPANY SIZE Mid-market About the Company Samba TV
read case study →