Video games provide a delightful escape from reality into the vivid and creative minds of graphic artists around the world. The experiences are so fun and immersive that it's easy to forget that every game at your fingertips is actually the result of hundreds of people hard at work, from mobile developers to machine learning engineers to marketers and artists! 
In this customer spotlight, we want to feature Lever customers that are using our platform to recruit serious talent in the video and mobile gaming industry. Here's a selection of customers building teams around the world, from the United States, Sweden, Canada, and more!
1. Kolibri Games
Kolibri Games is a computer games company founded in Berlin, Germany, in 2016 with a vision of creating the most player-centric games in the world. The company has created games with millions of downloads, including Idle Miner Tycoon and Idle Factory Tycoon. 
Kolibri Games is also a company in growth mode. In 2019, the company expanded past the 100 employee mark, posting 77 job openings with more than 1,300 views each in the process. Overall, their team processed more than 5,500 applications.  
The team has also been proactive about sharing its company culture online. Publishing articles like "Kolibri's Core Values" and "How to Prepare for Your Interview at Kolibri Games" help candidates seamlessly step into the recruiting and interviewing process.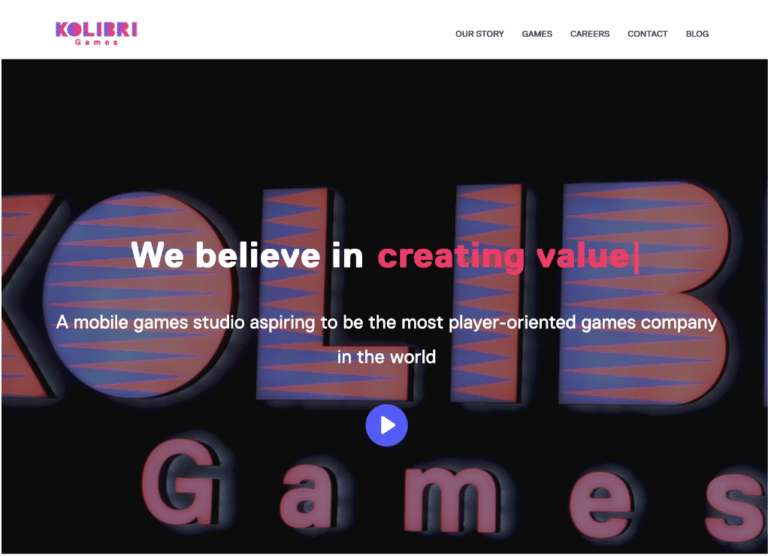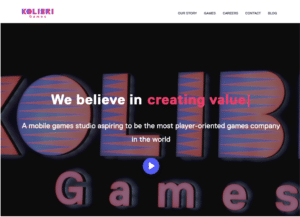 Click here to read more about Kolibri Games – and click here to see the open roles they're hiring for!
2. Glu Mobile
Glu Mobile is a San Francisco-based mobile game developer and publisher responsible for games like Kim Kardashian: Hollywood, Cooking Dash, Deer Hunter, Design Home and Covet Fashion, Racing Rivals, and Tap Sports Baseball. The company also recently partnered with Disney to develop the game Disney Sorcerer's Arena, a turn-based RPG game for iOS and Android. 
In recruiting roles for UI and Graphic Design, Glu Mobile seeks candidates that can work closely with other employees to dig deep into the player experience, anticipate new needs, and advocate for them as the team develops beautiful, interactive experiences.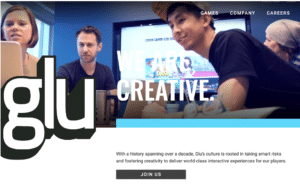 Click here to read more about Glu Mobile – and click here to see the open roles they're hiring for!
3. Jam City
Jam City is is an entertainment company headquartered in Los Angeles (HQ) with studio locations in Berlin, Buenos Aires, Bogotá, Burbank, Cedar Falls, San Diego, San Francisco, and Toronto. Founded by the former MySpace co-founder and CEO Chris DeWolfe, and President and COO, Josh Yguado, Jam City has built some of the highest-grossing and most enduring mobile games available, including Cookie Jam, Panda Pop, and Harry Potter; Hogwarts Mystery. 
Jam City attracts candidates with generous benefits, like unlimited vacation and 100% covered medical insurance. But perks extend to the personal, with wellness activities, catered lunches, food truck Fridays, and a dog-friendly office. And to their collaborative way of working, outlined in a Forbes interview with Jam City's Daytime Emmy-award winning writer Kimberley Hamilton. According to Hamilton, the team works in writers rooms where "writers, developers, engineers, artists, and musicians collaborate at every stage to make the final product."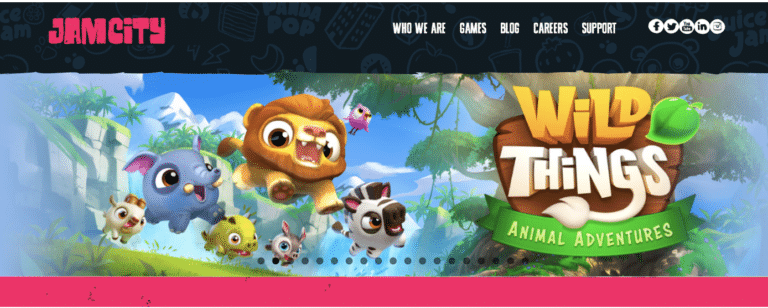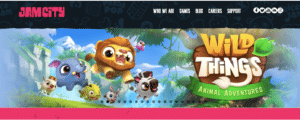 Click here to read more about Jam City – and click here to see the open roles they're hiring for!
4. Mino Games
Mino Games is a small "free-to-play" mobile games developer founded in San Francisco in 2011 with the goal of creating "Delightful, social, and deep worlds." Based in Montreal, Quebec, and funded by angel investors and gaming companies around the world, the team produced the popular mobile game Mino Monsters, and recently released Cat Game in 2019, which quickly became the world's #1 virtual cat game.
Mino Games is committed to recruiting world-class developers and artists who love technology and games – they also believe small teams of exceptional people can have the greatest impact, which is why they focus on empowering those small groups in the way they plan their projects. In the recruiting process, they emphasize that desire to build a workplace where talented designers and developers can feel challenged.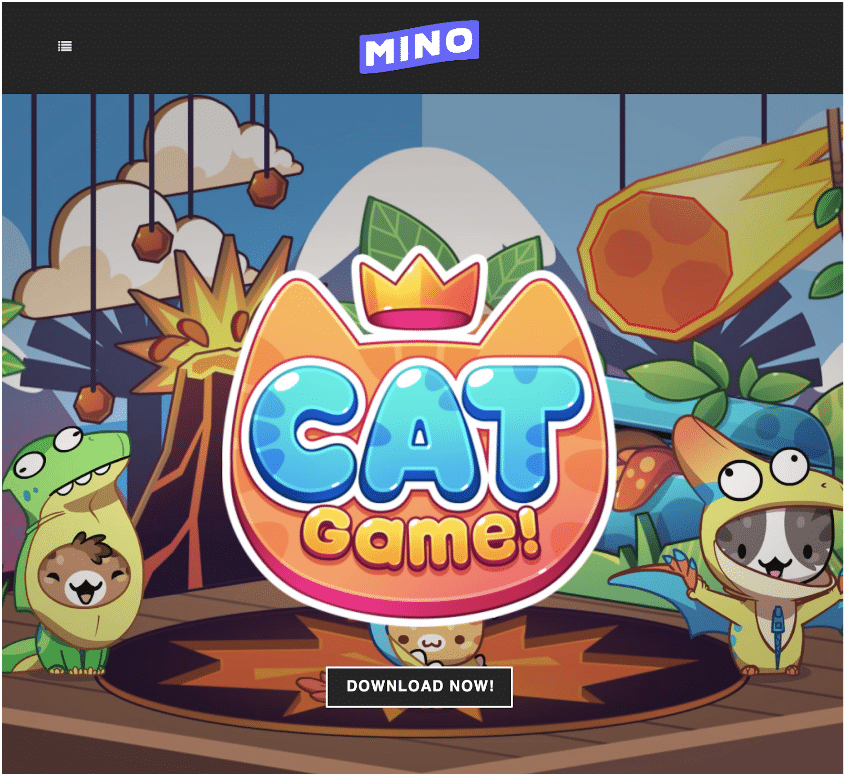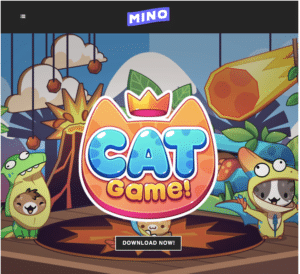 Click here to read more about Mino – and click here to see the open roles they're hiring for!
5. Rovio Entertainment Company 
Finnish video and mobile game development company Rovio Entertainment Company is famous for games like Angry Birds, Bad Piggies, Battle Bay, and many more, which have been downloaded over 4 billion times. Rovio is proud to have recruited a diverse group of games industry talent from around the world, creating a truly diverse and international environment where many languages are spoken. 
Rovio's robust careers page highlights the stories of employees who've relocated to work for the company with great success – it highlights the skill of their recruiting team to see people with such diverse professional backgrounds flourishing in a new environment and culture.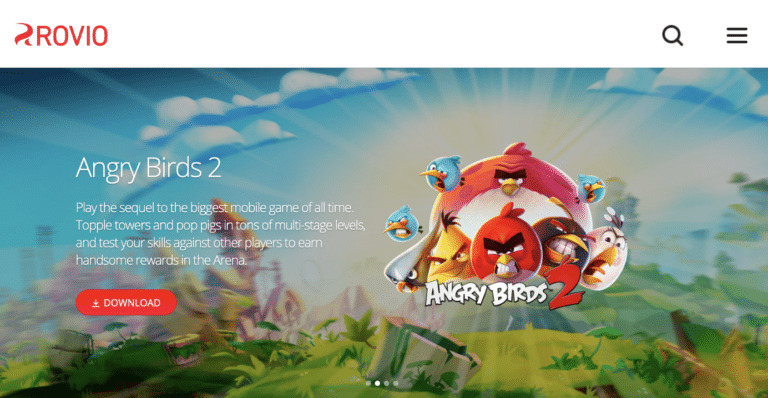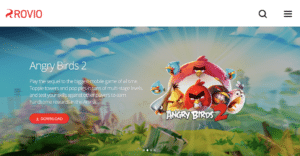 Click here to read more about Rovio – and click here to see the open roles they're hiring for!
If you're interested in how gaming companies tackle their recruiting challenges, here are several other phenomenal Lever customers in the gaming industry: 
Sourcing Technical Talent in Gaming
Sourcing technical talent – even for complex roles like UI Artist and Machine Learning Engineer – shouldn't feel like an impossible task. We're so glad these video and mobile game developers chose to partner with Lever to find and fill those roles with the best available talent.
To learn more about how Lever is empowering recruiting teams with our robust Talent Acquisition Suite, click here.