A full-cycle recruiting strategy that involves talent acquisition, human resources, interview panelists and executive decision-makers is how leading orgs increasingly boost their candidate conversion rates and outcompete other employers for top talent.
You and your talent team know the benefits of a full-cycle recruiting approach:
Greater internal communication and collaboration regarding pipeline progress
A holistic view of recruiters' and candidates' real-time funnel-related activities
A systematic onboarding process that leads to great experiences for new hires
But, do you know if your current talent acquisition technologies and processes enable (or deter) a streamlined, well-oiled, end-to-end recruiting machine?
If not, it's worth auditing your current recruitment model to determine where improvements can (and should) be made to better achieve your headcount goals.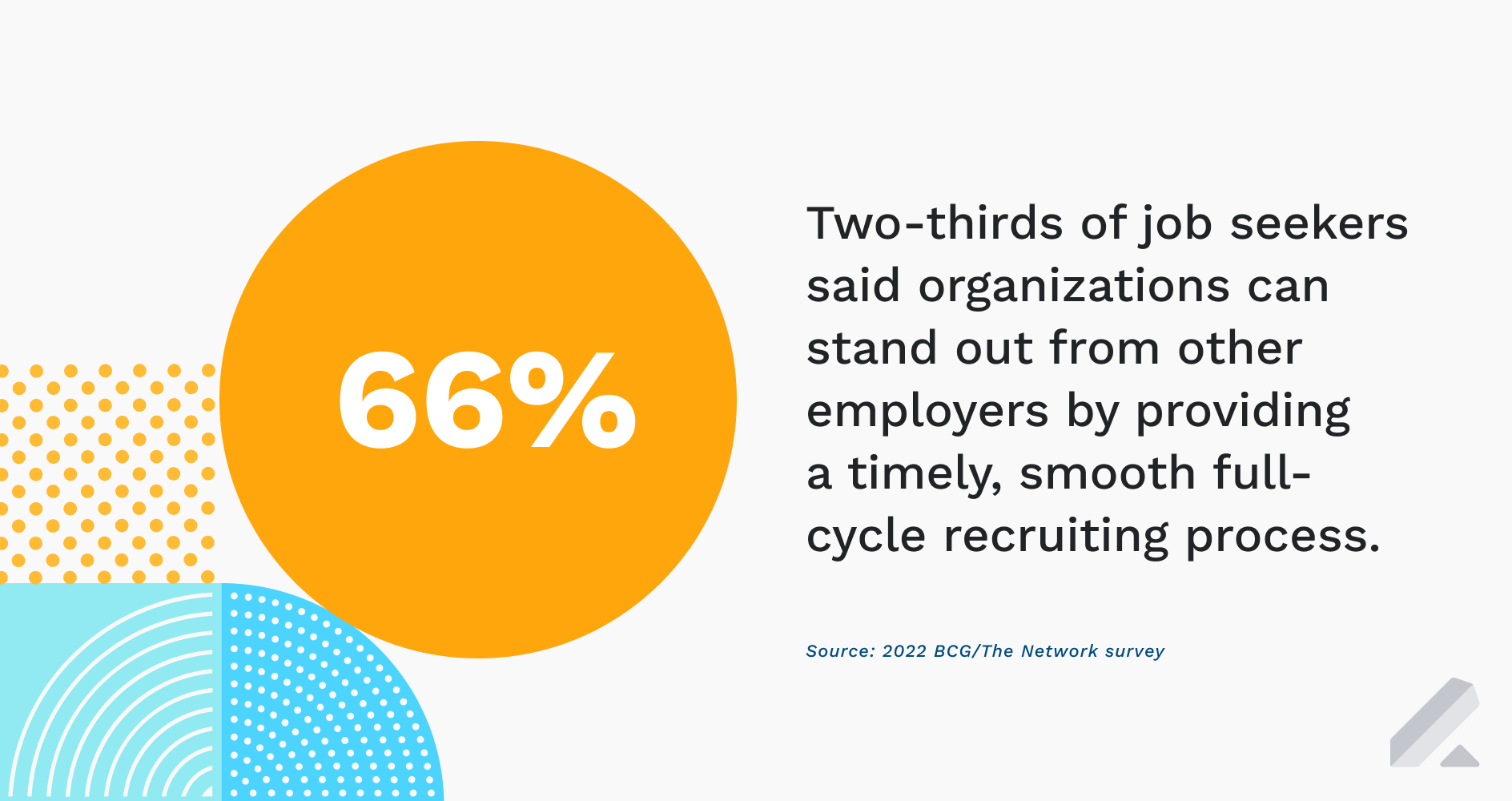 3 steps you must take to build a successful (and scalable) full-cycle recruiting process
The talent shortage is real. Post-pandemic (and following The Great Resignation), many employers are still struggling to fill (and backfill) open roles across their business.
"Today's war for talent is not only impacting all talent segments, but there is unprecedented demand and turnover happening at the same time," said Gartner Director, Research Jamie Kohn regarding the current state of hiring and retention.
Because of these unparalleled hiring conditions, it's more important than ever to have a repeatable and scalable full-cycle recruiting process in place that helps your company attract premier prospects and retain them in the long run.
Here are a few key steps you, your talent team and your org at large must take to implement a collaborative, high-converting, well-coordinated recruitment approach.
1) Ensure your TA and HR teams have the requisite full-cycle recruiting tech
Your TA and HR technology stacks may live separately from one another.
However, some of these solutions — notably, your applicant tracking system and HRIS/HCM software — must sync and share data with one another to ensure you and HR can work closely to collectively tackle the six stages of full life cycle recruiting:
Prepare: Think convos with hiring managers and writing impact job descriptions.
Source: Recruiters publish listings to job boards and proactively engage talent.
Screen: Seemingly strong-fit prospects hop on a call to discuss the role/company.
Select: Structured interviewing and feedback collection lead to offer extensions.
Hire: Hiring managers and recruiters work hard to "close" candidates of interest.
Onboard: If hiring is a relay race, this is the baton hand-off phase (from TA to HR).
Only when the solutions and tools used by talent acquisition and human resources "speak" with one another can your business build a high-functioning full-cycle recruiting program that leads to consistently high-quality hires.
Complete integration among TA and HR technologies "makes [recruiters'] jobs easier [and provides] a much better, easier experience for them," Aptitude Research Founder Madeline Laurano recently explained to SHRM.


2) Continually refine your candidate sourcing and nurturing activities
Where you source candidates and publish job postings, how you engage qualified candidates with nurture messaging and what steps you take to regularly optimize both tactics is a big determination in your full-cycle recruiting success.
Regarding sourcing, evaluate your efforts to date in terms of trying to find top talent on social media sites like LinkedIn and niche career communities like Wellfound:
Are you using the right search criteria when sourcing via LinkedIn Recruiter?
Do your job ads hit the mark in terms of generating clicks and applications?
What about the conversions of your other recruitment marketing collateral?
These channels and other job boards like them are obviously proven mediums to identify the best talent. Just don't forget that successful sourcing also entails reexamining leads in your existing recruiting database ecosystem.
"One thing you should definitely be doing … is mining the [recruiting] database for candidates who already told you they want to work for you in the past," HRU Technical Resources President Tim Sackett relayed to SHRM.
Aside from assessing and, as needed, refreshing your candidate sourcing approach every now and then, it's equally essential to pay close attention to your talent nurturing efforts through personalized, well-timed emails.
If your TA tech deters such targeted and timely nurturing, it's time to invest in a more advanced ATS + CRM solution that offers built-in, easy-to-use nurture functionality
"The most strategic leaders invest in solutions that empower recruiting teams to automate tasks and focus on nurturing candidates," per Employ's Q3 2022 Quarterly Insights Report.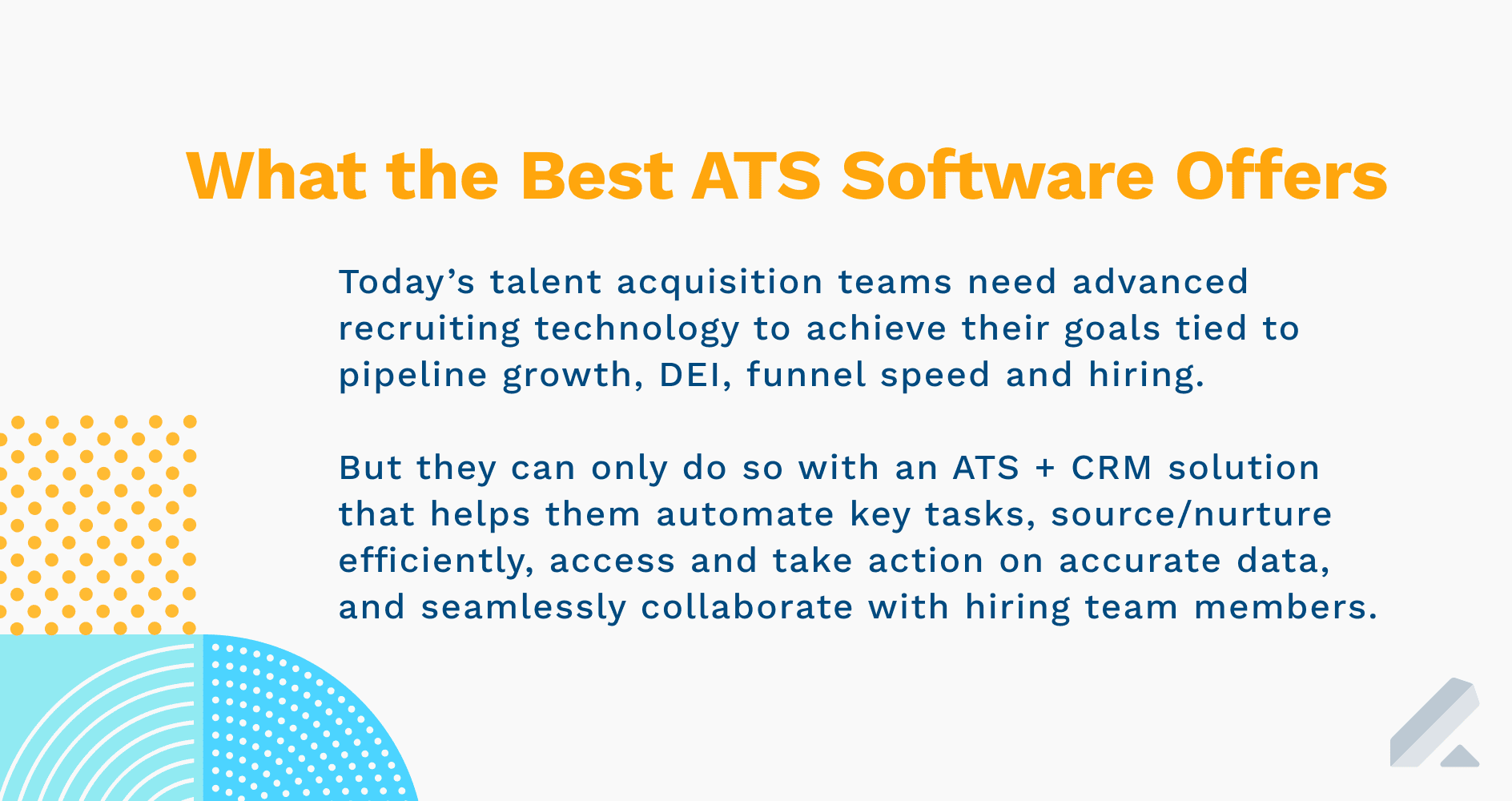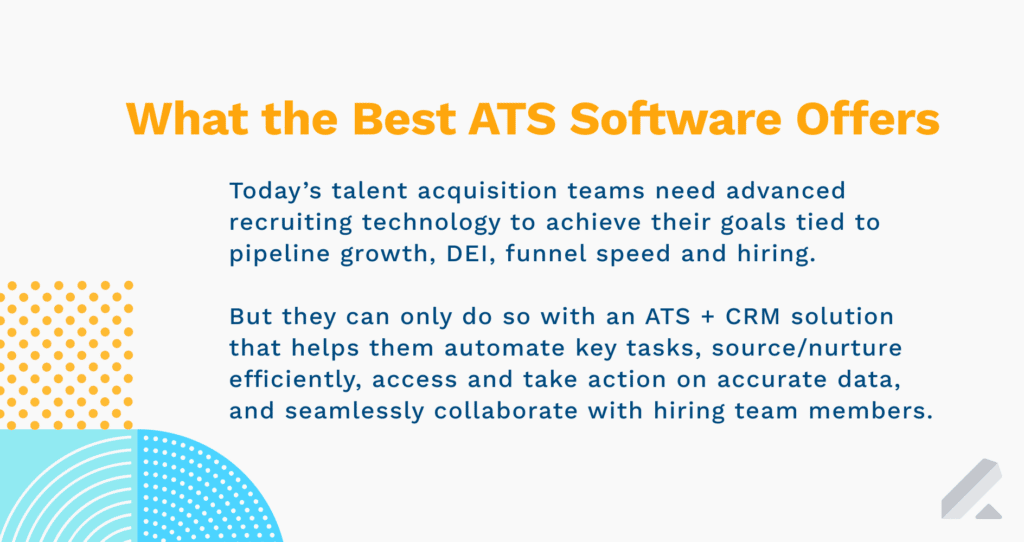 3) Routinely optimize interview, job offer approval and onboarding processes
Lets' tackle each of these respective full-cycle recruiting "phases" separately:
Interviewing: Whether you've returned to conducting mostly face-to-face interviews post-pandemic or prefer recruiters, hiring managers and interview panelists speak with prospects over the phone or Zoom regarding open roles, you still need to routinely refine your interview approach.
Offer extension: When you get to the offer extension phase of your full-cycle recruiting process, you must collect feedback from each of hiring team member and loop in hiring decision-makers to get the green light to send an offer to preferred prospect (and quickly to avoid losing out on them).
Onboarding: Ensuring new hires hit the ground running. Orienting new employees to the company culture. Answering new staff members' questions. These are all tasks TA and HR must tackle together amid an employee's onboarding process to help them start their jobs on the right foot.
Your hiring process — from your candidate experience approach to your efforts to build a diverse workforce — is clearly not handled by single recruiter. It's a true team effort.
Hiring managers, TA specialists, interviewers: All of these individuals need to have a say about which leads seem like the ideal fit for open roles across your org.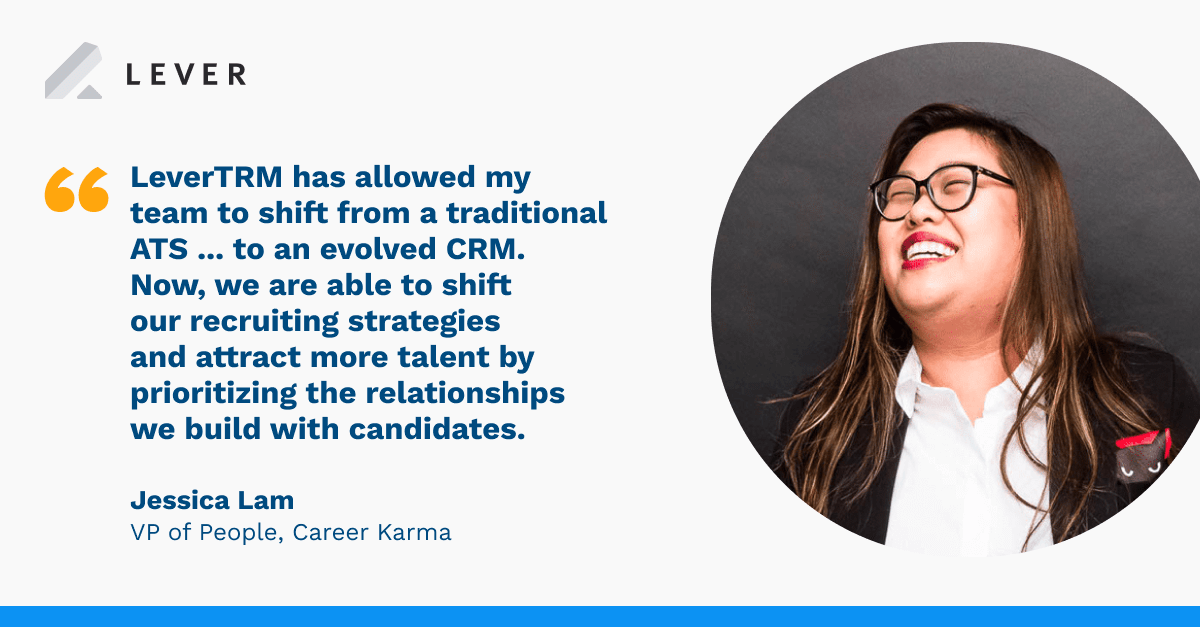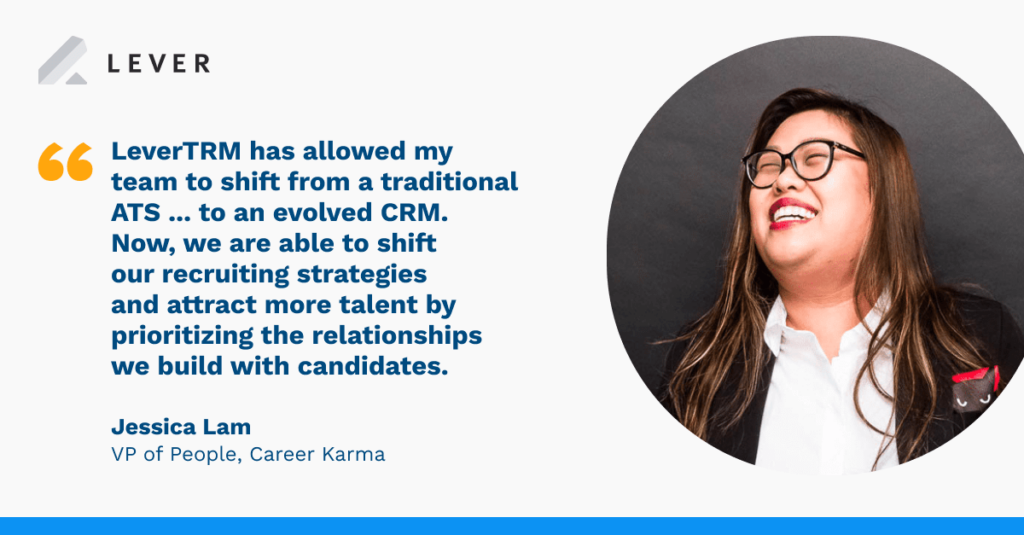 When you and your hiring team work closely together in the entire full-cycle recruiting process, you can streamline candidate engagement and analysis. And this collective work, in turn, helps you realize your desired growth goals and fill critical headcount company-wide.
What enables this type of congruent recruiting strategy across the talent relationship management lifecycle, though? Advanced, intuitive TA tech.
"In a positive recruiter experience, technology is an enabler, a predictive tool that allows the recruiter to be more successful in decision-making," Cielo Talent Managing Director, Consulting Elaine Orler shared with SHRM.
"In a negative experience, technology only serves as a transaction engine or is a set of disconnected systems that requires duplicative data entry."
Translation? Full-cycle recruiting is about candidate relationship management. From the moment you identify a top-tier prospect and HR initiates onboarding, to when people managers take the reins to train and oversee the work of new hires.
Find out how 5,000+ Lever customers implement full-cycle recruiting strategies and enhance every part of their recruiting process with LeverTRM. Chat with our team today.