Our recent webinar examined the state of remote work and how to improve communication across global and distributed teams. According to a recent report from Facebook, 54% of remote workers feel disconnected from their teams, and 66% think their office will be obsolete by 2030. We see no sign of remote work slowing down in the near future.
As more and more companies transition to permanent remote-working environments, many teams are asking how their HR teams can help develop a consistent employee experience, create a sense of inclusivity, and make sure that all members of distributed teams feel heard.
We turned to experts at Welocalize, Culture Amp, InVision, and Wrike on a recent webinar (on March 26th) to find out.
About the speakers: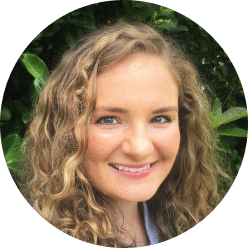 Marie Kretlow is a Senior Experience Designer at InVision, the digital product design platform powering some of the world's greatest digital experiences. InVision is the cornerstone of product design and serves more than five million people across the world, including some at every Fortune 100 company. Marie is part of the People team and leverages her background in user experience design and service design to craft meaningful, best-in-class experiences for their employees, all of whom happen to be fully remote.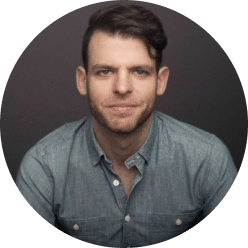 Brennan Smith is based in Manhattan and leads talent acquisition and overall supply health for Welocalize. Welocalize is the tenth-largest language service provider in the world. At Welocalize, they make sure that things like the apps on your phone can be switched into different languages. They have one hundred people based in more than  fifteen countries around the world. Smith ensures that their team maintains best in class communication and hiring analytics, regardless of location.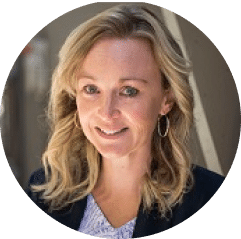 Megan Barbier leads the people ops function for Wrike. Wrike is a collaborative work management software company that excels at remote work and unifying teams across many geographies and time zones. They also have a number of individuals that are new to remote work and working from home during the Coronavirus pandemic.
Here is a recap of their top tips for effective remote communication, hiring and employee management.
Tip #1 – Create intention around connection
More than half of those who responded to the first poll in the March 26th webinar said that they had at least partially (but never fully) been a part of a remote workforce. For many this is a new reality, but the silver lining is that 91% of people say that they're more productive working remotely, according to a 2016 study. 
It's critical to remain connected even while physical distance is necessary. Kretlow suggests creating intention around connection. Leaders can encourage managers across the company to proactively ask how people are doing and how they're managing through their day-to-day challenges. "Build empathy for each of these layers at the individual, department and company levels," she suggests.
Smith says one easy thing to do is just ask employees to turn their video on when working from home and encourage them to still look professional and presentable on calls. Barbier said: "[At Welocalize] it's about keeping an objective in mind that is still the same regardless of if you are remote or in the office." For Wrike, they are really big on treating their people like people. Perhaps that looks different in the execution, but keeping the objective in mind that remote work is still work is important during times of change. This also helps create stability for employees struggling with the adjustment of switching to remote work.
>>Pro Tip: Implement remote tools that create more intention around connection:
Tandem:

a tool that helps mimic an office environment

Slack:

a platform that enables teams to chat regularly 
Tip #2 – Have one central place for candidate information
"This may be a given for many companies, but ensure your ATS centralizes candidate information, processes and folks' ability to get updates on what's going on," says Smith. "It's super critical for us [at Welocalize]." The other leap from there is to then visualize talent data into a platform. They use Power BI, so that folks who are division leaders or group VPs have the visibility that they want into how many outstanding roles there are in the company. It also makes the information self-service for all team members. 
Kretlow advocates for video conferencing during hiring. "As humans, so much of what we understand as we're talking back and forth with one another comes from tone, comes from non-verbals, so really, your context cues. And if you're in a remote environment and you're just on the phone or you're just typing, you're missing a lot of that," says Krelow. It is important to ensure that you are able to see the candidate to assess for non-verbal cues during the hiring process.
For Barbier, it's all about keeping visibility and velocity during the hiring process and asking the right questions amongst the team, such as: Am I moving fast enough? Is the work I'm doing keeping pace and tied to the organization? Is it visible? 
Smith agreed with this point: "Goal orientation is super important, especially when you have folks working from home. Are you confident that your team, your colleagues' teams or your organization is all going in the same direction? And how are you measuring that?"
>>Pro Tip: Barbier recommends emphasizing presence over attendance. Ask employees how they're contributing whether it be for a strong hire or meeting. Create aligned goals to create efficiency and then measure against those hiring goals over time.
>>Check out Bonusly. Wrike and InVision leverage this platform to reward employees when key goals are achieved.
Tip #3 – Apply authenticity and vulnerability to your culture
"I do believe that leaders can set the tone if you are calm; calm is contagious. If you are frantic, that is contagious," says Barbier. Figuring out that tone and modeling it can transcend cultural and language barriers. If employees see a demeanor that's being modeled, especially in challenging times or in the face of contention, that sets the tone for your culture. 
Smith says a good question to ask yourself to create calm amongst leaders is: How do we make sure that we're doing what we need to do for them, so that they can do what they need for the people that look to them for support? He adds, "I think specifically in the question there's something about just always knowing that you're probably wrong that has really resonated with me as I've worked with different cultures around the world." Create a culture that doesn't make assumptions and know that there is always built-in bias that you have to protect against pervading a company's culture.
Self-reflection and authenticity can go a long way. "We talk about this in the onboarding process, and what it really means to bring your whole self to work," says Kretlow. "We know that there is inherent value in embracing you for who you are and helping activate all of your greatest gifts to help you find fulfillment and push our company forward." 
Another strategy is to create a user guide. Creating a user guide requires individuals to share important information in writing:  what your communication style is, how you like to be spoken to, what bothers you, and what assumptions people have about you that might be incorrect. Sharing takes a bit of vulnerability, but in turn creates a culture of authenticity.
>>Pro Tip: Culture Amp can help in creating a space for cultural intelligence. It also implements a user guide to its culture, which has been a great way for them to identify key areas that might be different in the interactions of remote work — making it even easier to adapt.
Tip #4 – Implement new ways to keep employees engaged
"Donut is a Slack plugin where you can connect people randomly one-to-one or in small group chats," says Krelow. "It's really fun to connect with people I don't get to interact with usually in my day-to-day and talk about what they're doing or how they are or what fun things they did over the weekend. I know other teams are leveraging moments like that for coffee chats." Going remote adds hurdles to connect with employees on a personal level. New platforms can help create that same engagement, but in a remote way.
The use of emojis can also assist to engage and get a sense of how employees might be feeling. "We make sure that we're using emojis in our Slack channel to give people a visual of where people are at and how they're feeling," says Barbier. "We leverage these at 30-60-90 day intervals for new employees especially."
It's ok to also not have all the answers when adjusting to remote work between employees. Smith advocates teams to ask each other questions, such as:
What should a one-on-one be? 

What do you expect? 

What do I expect? 

What cadence makes sense?
In turn, it flips the conversation and allows all members to mutually agree upon team standards, instead of having all expectations (or decisions) fall upon the leader. 
Final thoughts: Improving communication across remote teams
During times of change, it's great to think through your own solutions and ensure they are providing value to critical areas to keep businesses their most productive. 
Calm is contagious. We suggest evaluating new tools to help your organization apply more authenticity to your culture as you transition to a newly adapted remote workforce. Many companies are making their platforms free at this time, making it easier to explore new communication options. Work with employees to discover which of these resources best meet everyone's needs.
Lever, CultureAmp, Bonusly and Sapling were proud to put on this webinar session! Here is a list of resources that you can leverage from each company that participated.