My mom and I seem to have made this an annual tradition that I hope continues in future years, and one that we didn't take for granted on February 22nd. First we went to see Michelle Obama at SAP together last December, and now this year, we were blessed to attend Oprah's 2020 Vision: Your Life in Focus tour at The Chase Center in San Francisco. Oprah has been on a mission traveling cross-country to make this a year of transformation for people — mind, body, and spirit. One that I think might be even more needed and welcomed as we enter times of instability.
The event caused me personally to question: What's my intention and how will I bring my all to what I do everyday? It also begged the question, how employers can empower this movement for their employees, too — especially in times of remote working environments and uncertainty. So here's my take on what it will entail to inspire an Oprah-style vision forward movement at your company.
1. Create a center of wellness
It's important that employees have wellness under control to bring their all to work everyday. During the day-long event, Oprah had the 15,000 attendees at Chase fill out worksheets and score themselves in three key areas of wellness: Mind, body, and spirit. Those areas then broke down further. Mind health was about one's emotions, learning, and work. Body health included nutrition and movement. And spiritual well-being was about purpose and relationships. You might be thinking: well that's great, but what's in it for employers?
How to apply it to recruiting
Kaiser Permanente put out a study showing the annual costs per employee linked to smoking, diabetes, obesity, and high blood pressure, most of which could be shifted with behavior changes. They also identified four simple steps for organizing employee programs and activities: 1) Assess, 2) Plan, 3) Engage, and 4) Measure.
A Virgin HealthMiles/Workforce survey found that about 87% of employees said they consider health and wellness offerings when choosing an employer. Research suggests that employers save on average $5.82 in lower absenteeism costs for every $1 spent on employee wellness programs. In a candidate-driven market, it's vital to ensure you are thinking about wellness for employees as you build your employer brand.
2. Create a space for employees to feel heard 
Oprah stressed that a common denominator that we all experience is a desire to be and feel heard. "When stress arises, that's an individual wanting whatever the moment they're in to be something it's not," she says. The problem is, if you are too late to listen, it becomes harder for the employee under stress to accept the outcome. Listening sooner can improve retention.
How to apply it to recruiting
According to Oprah, you need to listen to the cues, which then lead to habit and in turn, rewards. For example, if an employee flags an issue, create policies to address the issue and reward employees for speaking up.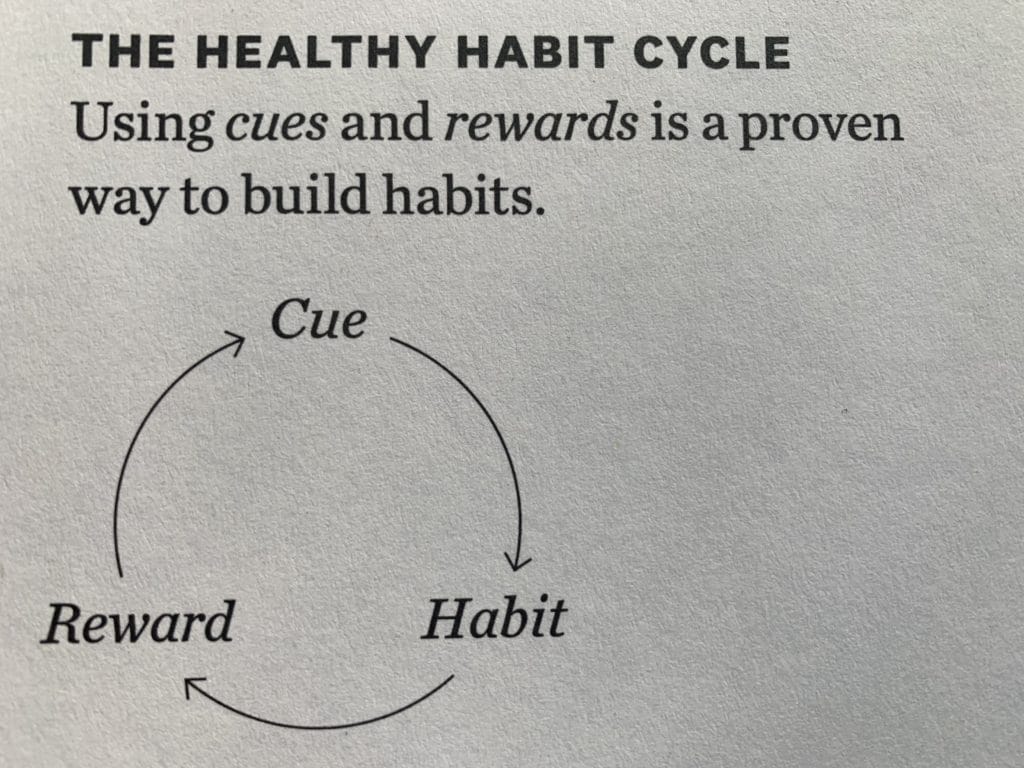 Source: WW Presents Oprah's 2020 Vision: Your Life in Focus Workbook
Dr. Jeff Smith, Director of Best-Self Academy at 15Five, and his team use a different approach. "Rather than aiming at performance directly," he says, "we find creating an empowering context around people more effective — one that involves psychological safety, positivity, growth mindset, taps into intrinsic motivation, focuses people on their strengths. Those are the ways we think employee lifetime value can be increased. You can often measure these elements, even when productivity isn't so easy to measure. You can be innovating and creating programs around that type of empowering context. And you can be working with your CFO to have more financial metrics around individuals' contributions."
3. Set a clear intention for the coming year
Oprah emphasized throughout the day to the audience to find their intention. When intentions aren't clear, that's when goals and outcomes that you want can't be reached. Her workbook reads: "When intentions are not clear, they stand in the way of reaching our goals. As you think about bringing more wellness into your life, start with an intention that lines up with what is truly right for you."
How to apply it to recruiting
When your team has clear goals outlined, they can feel purpose for their work and better reach their goals for the organization. Set recruiting goals that you can track against and be clear on the intention for each tool and strategy that you implement to reach your goals. A clear vision enables an entire team to put their power and hard work into that.
If you are unsure where to get started, Lever's 2019 Benchmarks Report can help you hone in on your recruiting goals. For instance, do you have a sourcing strategy in place? How are you nurturing hard-to-fill hires to come and work for you? See how customers leveraging Lever are performing in regards to time to hire and where it stacks up against your strategy in this industry report today.