Talent Maturity Level: Foundational
Discover what it means to have a Foundational talent acquisition strategy — and how your organization can 'advance' to the next stage of recruiting and hiring maturity and more easily and efficiently to achieve your growth goals.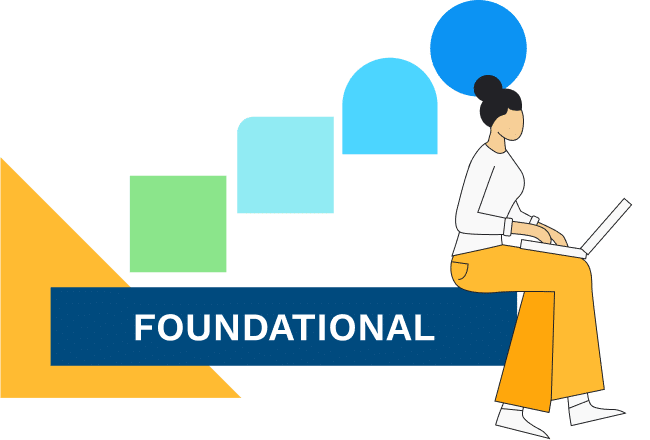 At the Foundational level, your business satisfies some of the most fundamental talent management responsibilities. To boost your talent acquisition effectiveness, though, you need to level-set around the resources and time available to you and your talent team today.
Consistency and cost-efficiency are two key areas in which your organization can be better, when it comes to identifying, engaging, interviewing, and — ultimately — hiring high-quality candidates.
You ended up with a Foundational talent maturity level primarily because you:
Have a lean recruiting staff, with talent acquisition likely driven by human resources
Conduct most recruiting work manually (e.g., posting and maintaining open jobs)
Need to manage and track the results of multiple job-posting partners and channels
Lack data related to your recruiting and hiring performance as well as your DEI and candidate-experience efforts, which deters truly data-driven decision-making
Have a reactive talent strategy, not a proactive one that enables you to take action on your recruitment data quickly and efficiently and improve your key metrics
Aren't involved in any C-level conversations regarding organizational growth

To achieve sustainable growth with your organization's hiring efforts and fill those roles quickly with high-quality candidates who will help contribute to your business's operational excellence, you need talent acquisition tech (and related processes) that helps you:
Make the most of your small talent staff to accomplish your goals and more efficiently carry out core tasks (e.g., scheduling interviews, gathering feedback)
Lead a company-wide effort to get more referrals and bolster your talent pool to ensure you have a database of 'warm' candidates to engage as needed
Automate critical recruiting processes, like distributing job postings across multiple channels and providing candidate notifications to hiring stakeholders
More easily communicate and collaborate with hiring partners to ensure they're kept abreast of all updates associated with candidates and interviews
Get the support you need to start making smarter recruiting and hiring decisions based on your accurate, up-to-date performance and candidate analytics
Begin to closely measure CX- and DEI-related recruiting and hiring metrics as well as any other crucial data points you've yet to track (e.g., time to hire/fill)
Save these results to share with your team
We've compiled these insights and recommendations in a handy checklist you can share with the rest of your team as well as your leadership to get on your way to evolving and adapting your talent strategy.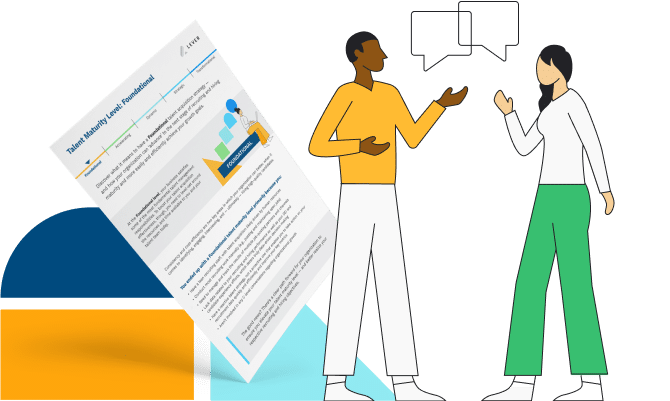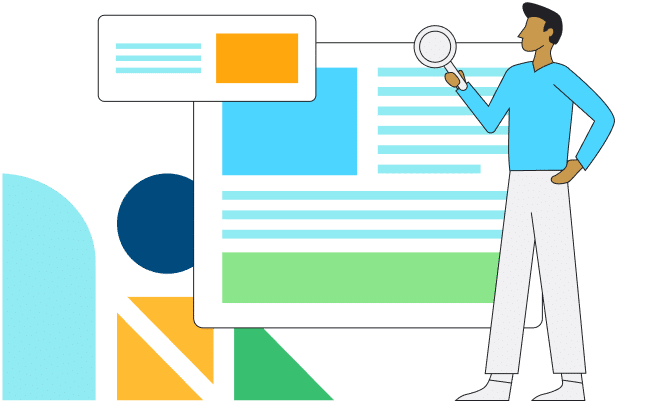 Get more insights into the Foundational level
Our blog explains what it means to have a Foundational talent strategy — and how you can continue to improve your organization's recruiting and hiring effectiveness in the weeks, months, and year ahead.
Learn about the other talent maturity levels
Check out our in-depth eBook to learn about the five 'tiers' of talent maturity we believe organizations fall into today — and what each stage entails.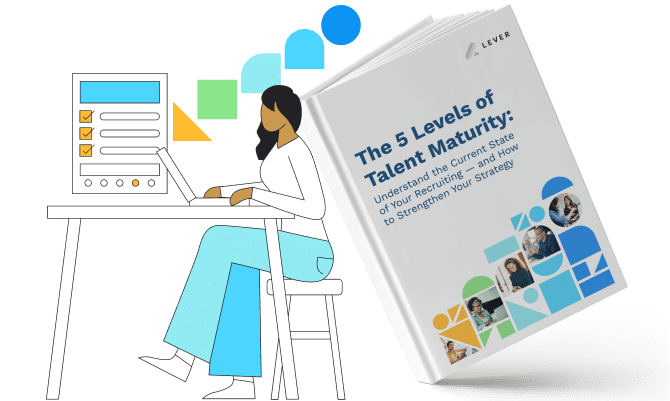 Get expert insights and advice
Want to learn more about your talent maturity level (and how you can advance your recruiting strategy in the months ahead)? Chat with the Lever team today.