Ebook
7 Strategic Recruiter Outreach Hacks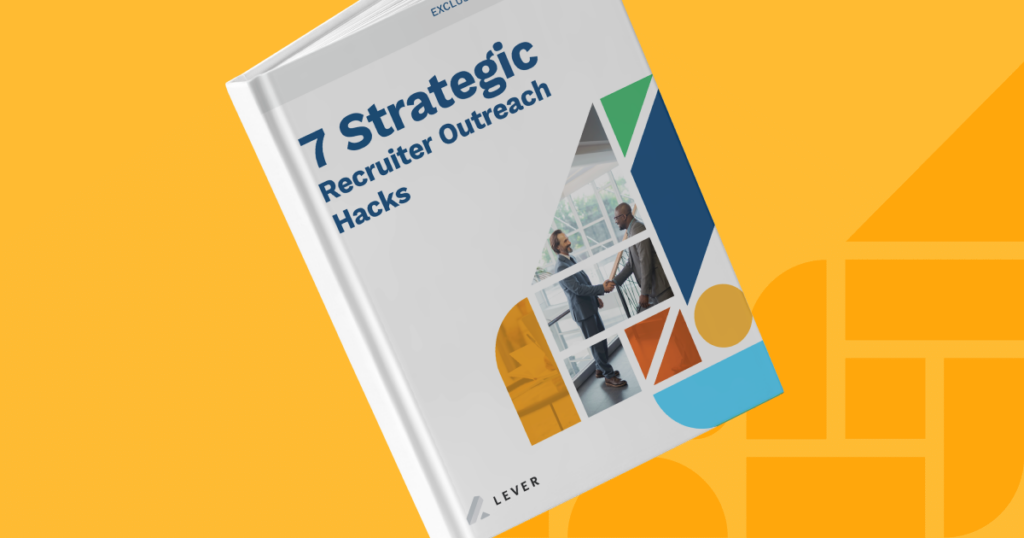 Despite economic headwinds, recruiting top talent in today's job market is still competitive and companies are hard-pressed to find quality talent.
Job seekers have choices and a wealth of information at their fingertips, so recruiters must engage candidates with outreach strategies that stand out. Luckily, there are many outreach methods that can help you get ahead of the competition and connect meaningfully with highly sought-after talent.
In this guide, we've rounded up seven of the most effective hacks that recruiters can use to attract the best talent and secure the most qualified candidates in today's market.
Download this guide to learn more on each of these strategic recruiter hacks, including:
Switching up your recruitment channels
Personalizing your messaging
Taking advantage of video interviews
Wielding automation where available
Investing in the right TRM
Leveraging candidate texting
Following up with a clear call to action
By implementing these strategies, you can streamline your outreach and efficiently connect with job seekers, growing your team with the best talent available. Get your copy of this new eBook today and learn how to put these strategies into practice.