Webinar
Driving the Future of Work with Talent Relationship Management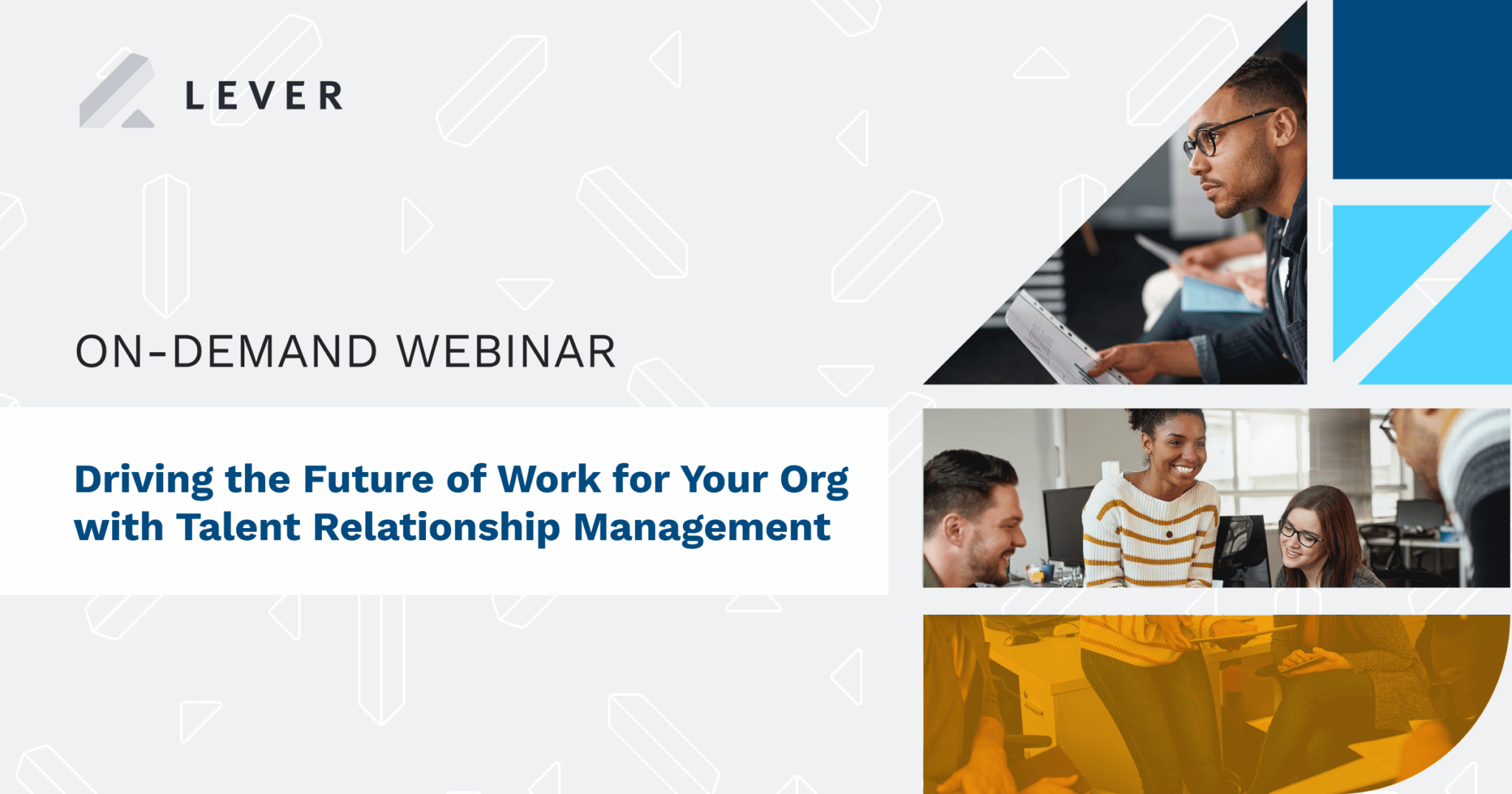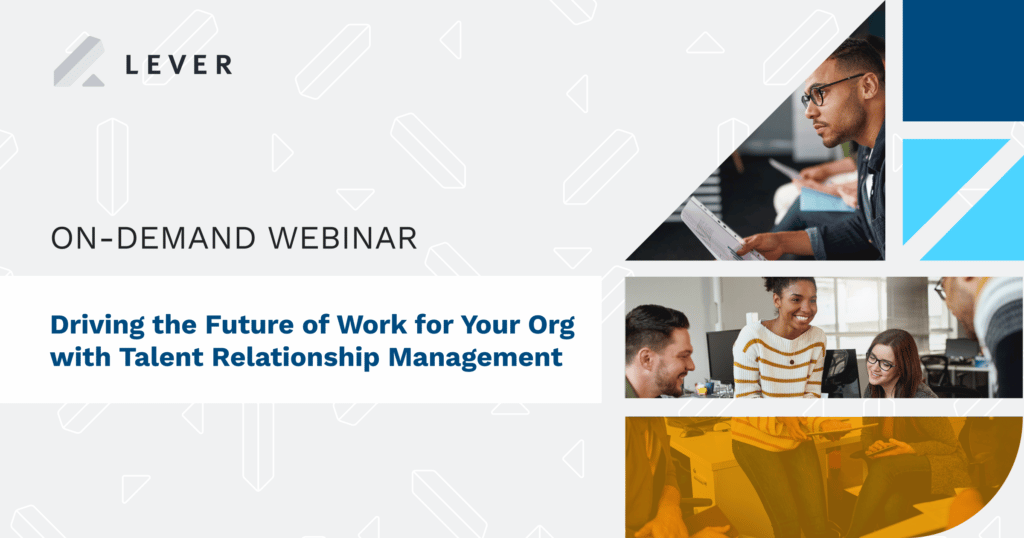 The days of only sourcing new talent to grow your organization are over. With the Great Resignation, the Great Rehire, and Boomerang employees on the rise, it's more imperative than ever that hiring teams approach recruiting with a talent relationship management mindset.
With talent relationship management (TRM) recruiters can optimize their hiring to recruit not just for today, but for the future—with existing talent in mind. To do that, and to ensure your organization champions true TRM, you have to first understand what makes a great culture to acquire and keep talent.
Watch our webinar with workplace expert Eric Termuende, "Driving the Future of Work for Your Org with Talent Relationship Management," to learn:
How to build a talent-driven culture that prepares your org for the future of work
The importance of managing talent relationships (and not just talent pipelines)
Why your hiring team needs an internal mobility strategy, and how you can leverage it
How to hire the best candidates with future talent mobility/career agility in mind
Watch our webinar with Eric Termuende to learn how talent relationship management can help your organization drive the future of work (and recruiting)!
Watch on demand