Webinar
Do More with Less – Efficiency Hacks for TA Teams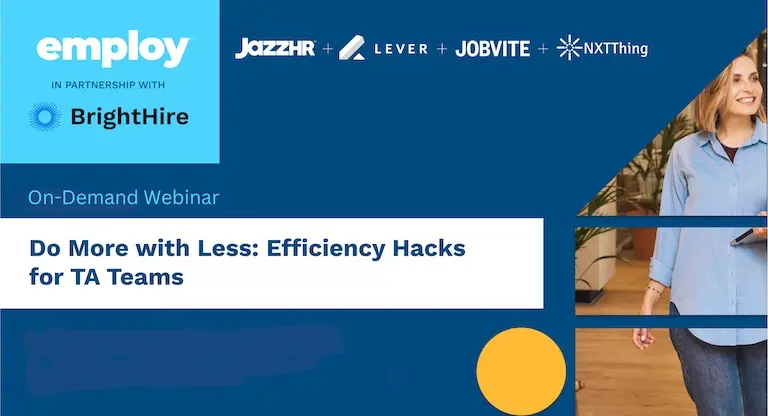 It's no secret that today's recruiting environment is slowing down, leaving talent acquisition teams struggling to find ways to do more with less.
During these slower periods, recruiting efficiency and agility are everything. Whether it's finding ways to automate tasks or incorporating AI into your workflows, talent teams are finding new, effective ways to work more efficiently and get more done, despite fewer resources.
We brought together a panel of talent leaders from Abnormal Security, Scale AI, and Cerevel to share their secrets to doing more with fewer recruiting resources.
In this webinar, we'll explore:
How to build your recruiting process to ensure efficiency
Tips and tactics for automating day-to-day recruiting and driving efficiencies
How to use data to build a more efficient hiring process
Sign-Up