Tools
Applicant Tracking System + CRM RFP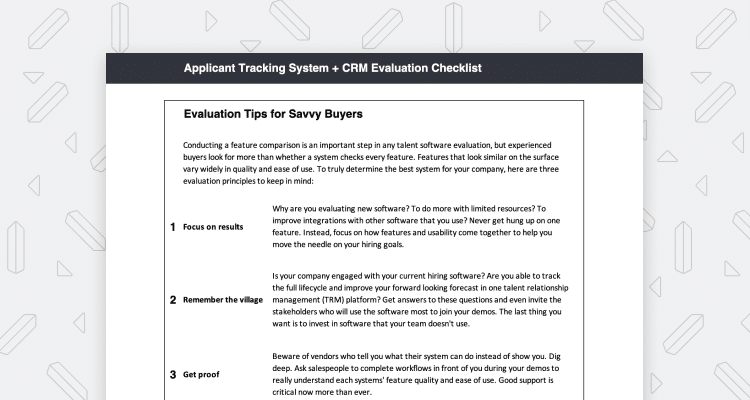 Streamline your selection process for a new ATS + CRM talent management system.
Selecting the right recruiting software for your company requires time and due diligence to ensure you choose the best one for your business needs. After all, the right talent can make or break your company's ability to succeed and grow in the future.
That's why we created this ATS + RFP template to help you evaluate your options. Inside, you'll find:
The best criteria to rank vendors on, like candidate management, user experience, reporting, and more.
A way to score features and needs for your team in each category and across multiple options.
A scoring system that calculates for you and allows you to advise your team on the best choice based on data.
We want to help you align your goals with current costs and budget limitations, so you can meet your company's growth needs with ease for years to come. Download your copy today!