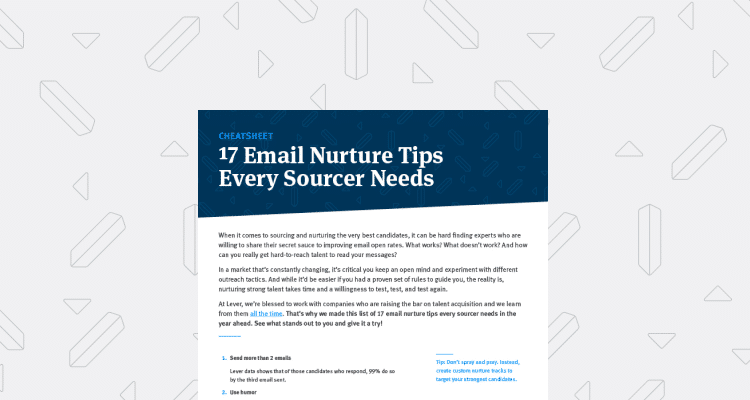 Expert advice and creative tactics from Radius, Nortal, Bonnier Broadcasting, and Lever.
When it comes to sourcing and nurturing the very best candidates, it takes creativity and data-backed tactics to get a response—and a willingness to test, test, and test again (especially when messaging engineers, who respond to InMails at even lower rates than the wider talent pool at large).
So what secret sauce can you include in your strategy?
Find out in this list of 17 email nurture tips that include:
8 best practices for improving general outreach

9 engineer-specific tips from the experts

Plus, 15 fresh ideas for sourcing candidates
Your audience will thank you for sending compelling messages that resonate by opening and reading them. Start experimenting with your outreach strategy for 2019 — download the PDF!