Whether you've worked in recruiting industry for a month or a decade, you've likely become familiar with at least one of the esteemed talent acquisition leaders below.
We are big fans of these TA influencers over here at Lever and know they're going to be valuable resources for talent acquisition leaders such as yourself, as we all forge ahead to compete for the next decade of talent and accelerate our respective companies' growth.
Check out the entire list below, and be sure to give each of them a follow on their social media presence so you can see what kinds of insightful advice they share in the year ahead.
Lou Adler is the CEO and founder of The Adler Group. Adler is the author of an Amazon Top-10 Best-Seller, Hire With Your Head.
Josh Bersin is the president and founder of Bersin by Deloitte, a leading industry research and advisory firm in enterprise learning and talent management, and the Josh Bersin Academy. Bersin is the author of The Blended Learning Book, The High-Impact Learning Organization, and High Impact Talent Management.
Meghan Biro is the author of TalentCulture. As a high tech recruiter, she's worked with hundreds of companies, from early-stage startups to global brands like Microsoft, IBM, and Google.
According to Dr. Peter Cappelli of The Wharton School, Matt Charney is probably the world's top expert when it comes to talent and technology. "If you want to know what's cool, what's new, or what's next in recruiting, all you have to do is ask Matt," says Capelli. (P.S. Check out Matt's website Snark Attack to add some real HR advice to your week.)

Kris Dunn is currently CHRO and partner at Kinetix, and is an HR pro who started not one but two blogs, with the goal of building a community that he could learn from.
Jennifer McClure is Founder and CEO of Unbridled Talent, a site providing education, coaching and strategy consulting services for businesses and business leaders looking for guidance in the areas of leadership, executive communication skills, and talent strategy.
Trish McFarlane is leading the way in HCM and HR Technology best practices. Her site dives into the challenges facing today's leaders around the root of the productivity gap and more.
Steve Boese is the president and co-founder of H3 HR Advisors, a parent company for the HR Happy Hour Show and podcast (which he hosts with our #7 pick, Trish McFarlane!).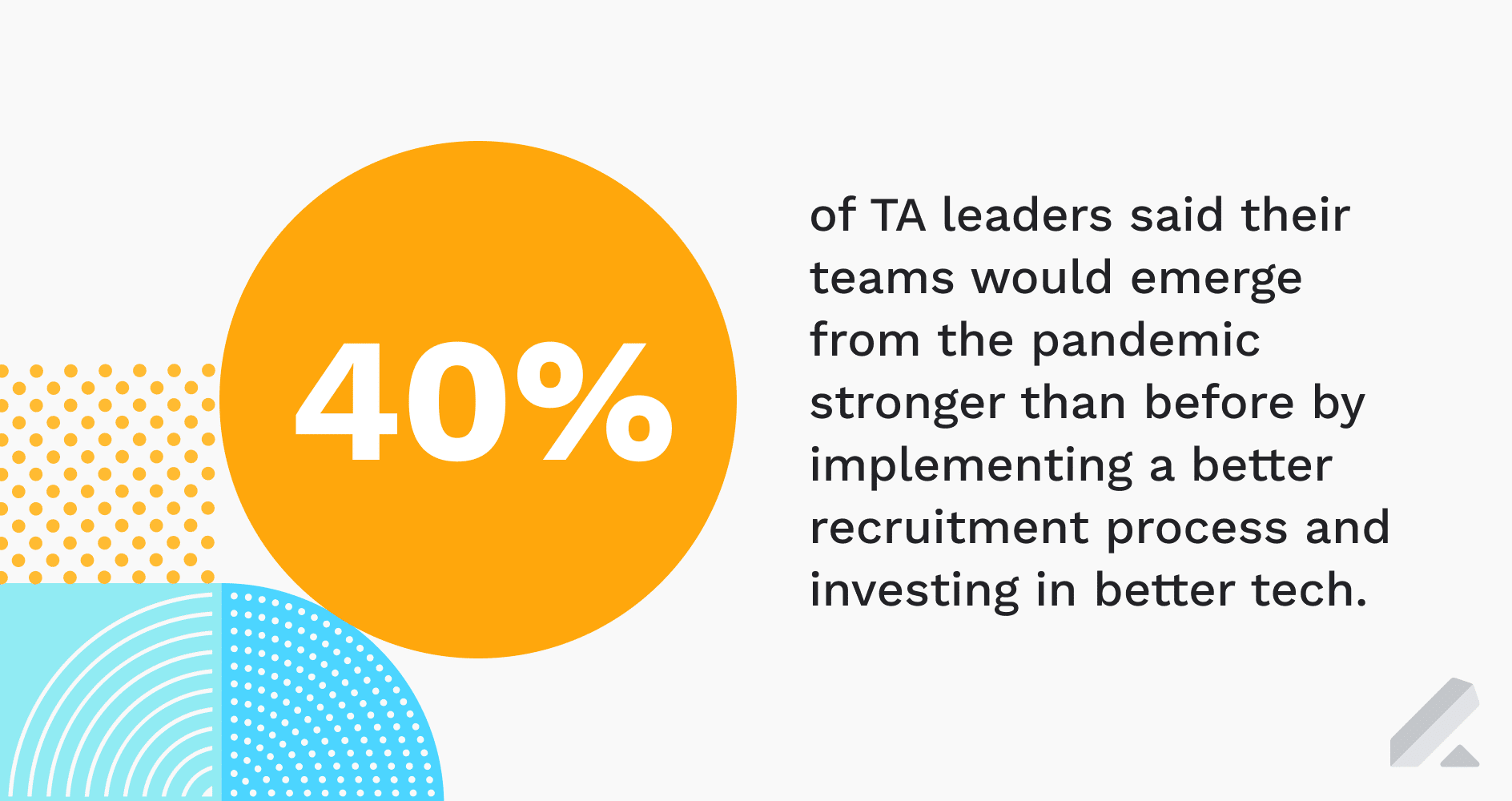 Tim Sackett has 20 years of combined Executive HR and Talent Acquisition experience, working for Fortune 500 companies in healthcare, retail, dining, and technology. He writes for Fistful of Talent and his popular HR blog, The Tim Sackett Project.
Jim Stroud is the author of 5 HR-related books and is the Producer of the YouTube series "The Jim Stroud Show" and "The Jim Stroud Podcast."
Robin Schooling is managing partner of Peridus Group. She knows all HR best practices, including when it's time to ignore and when it's time to take an innovative leap forward.
Andy Headworth is the founder of Sirona Consulting, a specialist consultancy that helps companies understand and leverage social media to improve their recruitment strategy and processes.
Jody Ordioni is a keynote speaker, author, founder, and chief branding officer of Brandemix, a New York-based branding and communications agency that solves challenges through defining and marketing organizational culture to the people who drive business forward.
With over a decade of Human Resources experience in Fortune 500 organizations, Laurie Ruettimann is an influential speaker, writer, and social media expert.
John Sumser is the founder, principal author, and editor-in-chief of the HRExaminer online magazine. John explores the people, technology, ideas, and careers of senior leaders in Human Resources and Human Capital.
Branded as "Your HR Buddy," Nisha covers a variety of topics around talent management on her website each week from the best ways to reinvent your talent strategy, to videos you should be watching to improve how and who you recruit.
Craig Fisher leads recruiting innovation at Allegis Global Solutions + Employer Branding SME for AGS RPO and MSP customers. He has led talent acquisition teams at the Fortune 500 level. His digital branding methods have been adopted as best practices by companies like Linkedin, Toyota, and YUM!
William Tincup is the President of RecruitingDaily. At the intersection of HR and technology, he's a writer, speaker, advisor, consultant, investor, storyteller, and teacher.
Lars is the Founder of Amplify, a boutique agency helping companies build better businesses through better people and growth catalyst for 21st Century HR. He's also the Co-Founder of HR Open Source.
"Planning your HR strategy for the next year (or five) is no longer something to think about; it's something to take action on. If your HR and leadership teams haven't already started planning for the near and distant future, it's not too late." This is one of the many headlines you'll find on the blog at Beacon Lane Consulting, where Elaine is President and CEO.
Laszlo Bock is an American businessman and Co-Founder and CEO of Humu. He was formerly the Senior Vice President of People Operations at Google.
Download our Full-Cycle Recruiting Playbook for talent acquisition leaders today to learn how your TA team can work closely with HR to better attract, hire, and retain top talent.