It's no secret that sourcing on LinkedIn is one of the most powerful strategies in a recruiter's toolkit. According to our latest Talent Benchmarks report, sourced candidates get hired 16% faster than applicants, and sourced candidates are more than twice as efficient to hire.
On top of that, sourcing is becoming more efficient over time. In 2016, it took 72 sourced candidates to make a hire; now it only takes 43. That means sourcing has become 40% more efficient in just three years, and that trend shows no signs of slowing down.
As the largest professional network in the world, LinkedIn is by far the most popular place for recruiters to source. The problem is, without a fully integrated recruiting system, recruiters have to manually input LinkedIn data into their system or spreadsheet.
For PointClickCare, a cutting-edge cloud-based healthcare platform, it used to take an average of 30 minutes to source a single candidate. Since migrating to Lever, they've cut that to 30 seconds. That's a delta of 6,000%, and it's in line with results that many of Lever customers are seeing.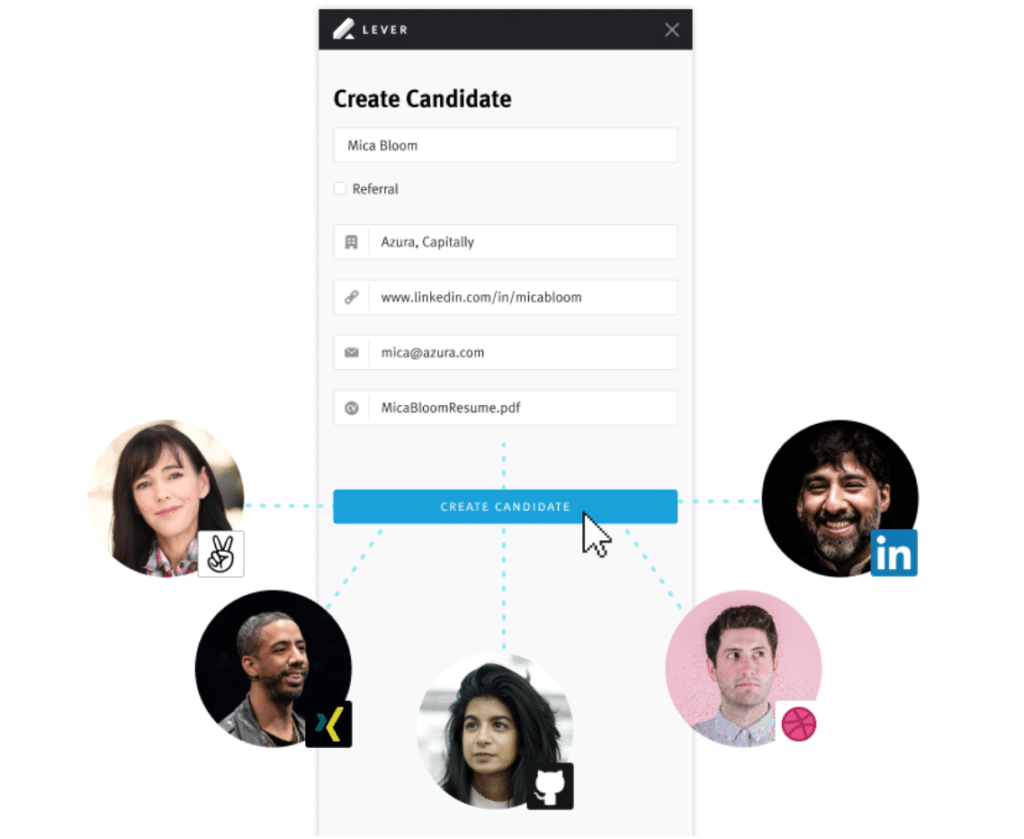 The secret behind these remarkable results is Lever's industry-leading Chrome extension. Built directly into your browser, the extension allows you to source a candidate on LinkedIn in 3 clicks:
Download candidate profile

Drag-and-drop the PDF

Click "create candidate"
That's it!
Lever then automatically checks for duplicates and downloads the candidate into the system. The candidate profile on Lever will include name, current company, work history, resume, and contact information, and if you want to immediately submit them for a role or put them in a nurture campaign, you can do it directly in the Chrome extension.

Lever automatically checks for duplicates too!
At Lever, we're not just concerned with speed. We also care about nurturing relationships with quality talent. So how you can you make sure you're sourcing and nurturing the best talent on LinkedIn? 
Start by keeping these tips in mind:
Host team-wide sourcing jams to get your entire company sourcing

Keep messages short and sweet, and personalize

every

email

Use Lever's Send For feature to send on behalf of hiring managers or executives which improves response rates by up to 31%

Try a six-email nurture campaign, which boosts response rates by 3x compared to a single email

Set alerts to remind you to reach back out to top candidates that have gone cold
Check out our 21 Sourcing and Onboarding Hacks for 2019 for more tips like these, and if you're ready for a deep dive about Lever's sourcing capabilities, please reach out and we can give you a personalized walkthrough of the platform. You can also download our 2019 Benchmarks Report to learn about the latest hiring metrics!