Webinar
Building Better Candidate Relationships that Fuel the Future of Work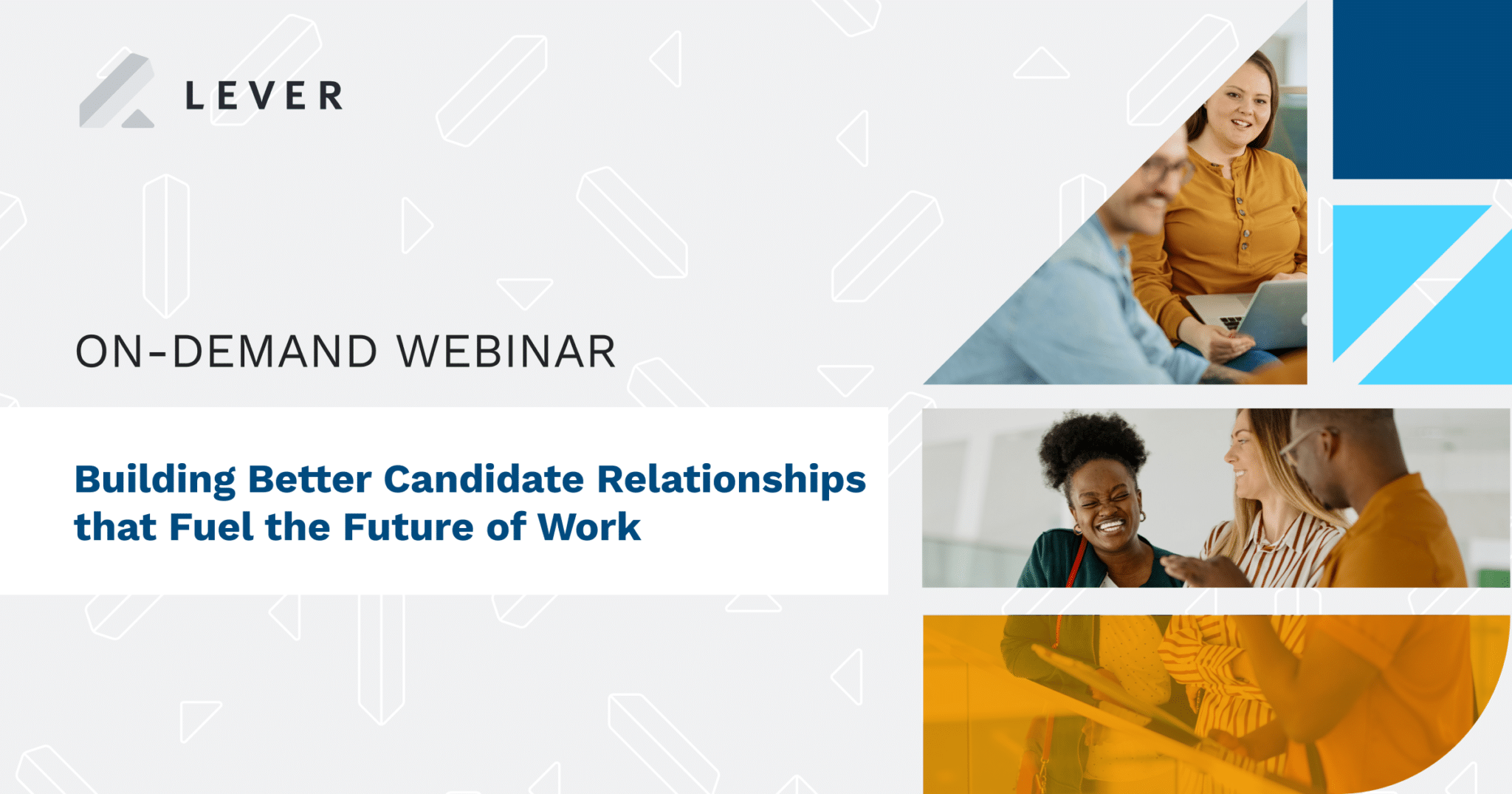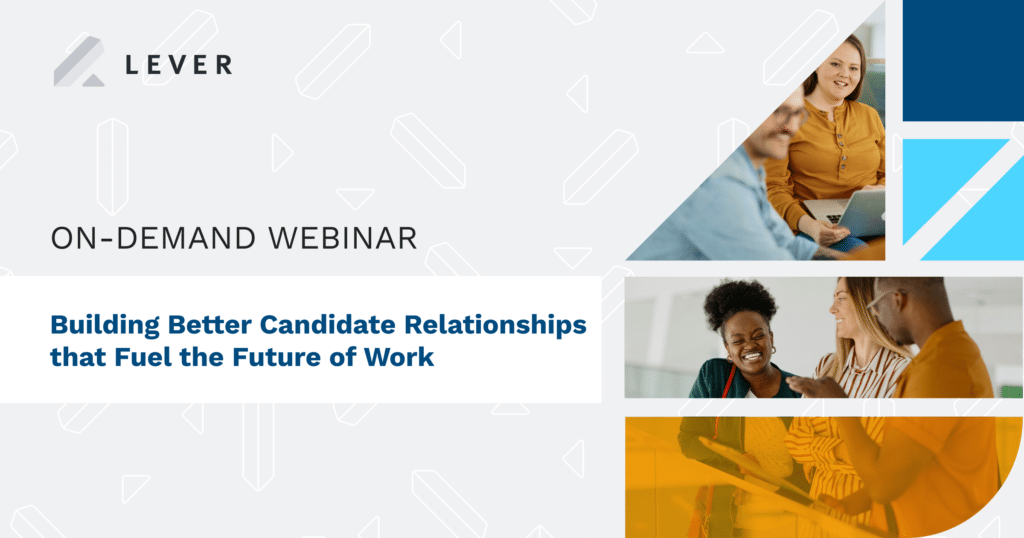 When it comes to the world of recruiting, no one truly knows what the future holds. Yet, one thing is for certain: building and maintaining your talent pipeline will always matter—and it's how you build it that's important. Enter, your candidate experiences.
It's no longer enough to talk about company culture and compensation; organizations must nurture a recruiting culture that supports candidate relationship building and management if they hope to navigate an uncertain future where top talent is in the driver's seat.
We're teaming up with workplace culture and recruiting expert Eric Termuende to show you how you can build better candidate relationships. Watch our webinar, "Building Better Candidate Relationships that Fuel the Future of Work," to learn how your hiring team can:
Leverage recruitment marketing to attract and hire top talent
Drive more inclusive and equitable candidate experiences through diversity recruiting
Nurture the right candidates with outreach that converts
So your organization can build a best-in-class candidate experience that sets you up for success—and whatever the future of work will bring!
Watch on demand