Ebook
21 Essential Texting Templates to Reach Candidates Instantly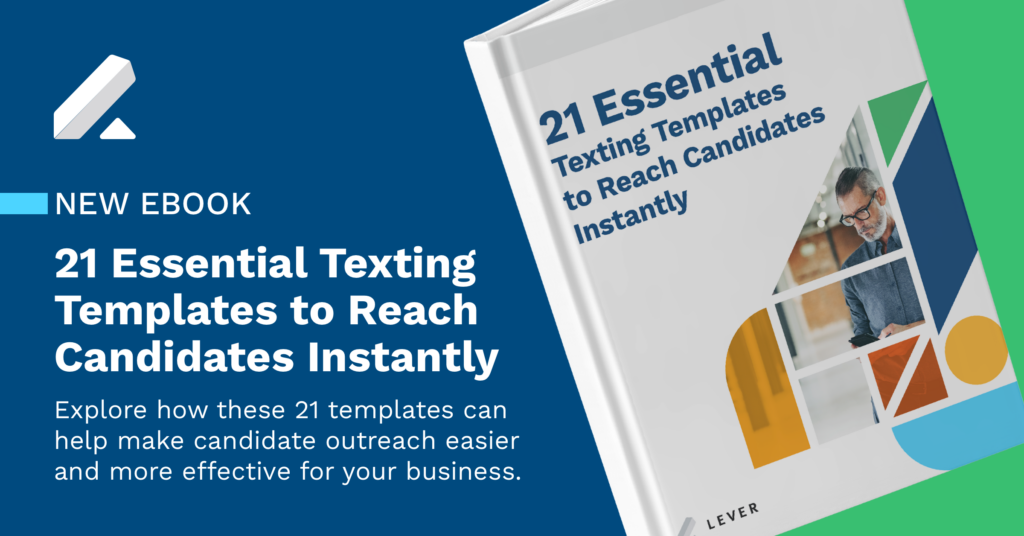 Recruiting is challenging, especially when it comes to connecting with potential candidates, scheduling interviews, and nurturing job seekers through the entire hiring process.
With the right people, processes, and technologies — including Candidate Texting as part of your outreach tools — you can streamline the recruiting process and increase your chances of finding the right talent.
Explore this practical guide to:
Get 21 candidate texting templates for different scenarios across the recruiting lifecycle
Learn how to make candidate outreach easier and more effective
See how Candidate Texting boosts engagement and speeds the hiring process
Whether you are a recruiter, HR manager, or hiring manager, using these templates can help you stay organized throughout the recruiting process — from initial contact to offer and everything in between.