Connects people, business processes and data across Talent and HR systems.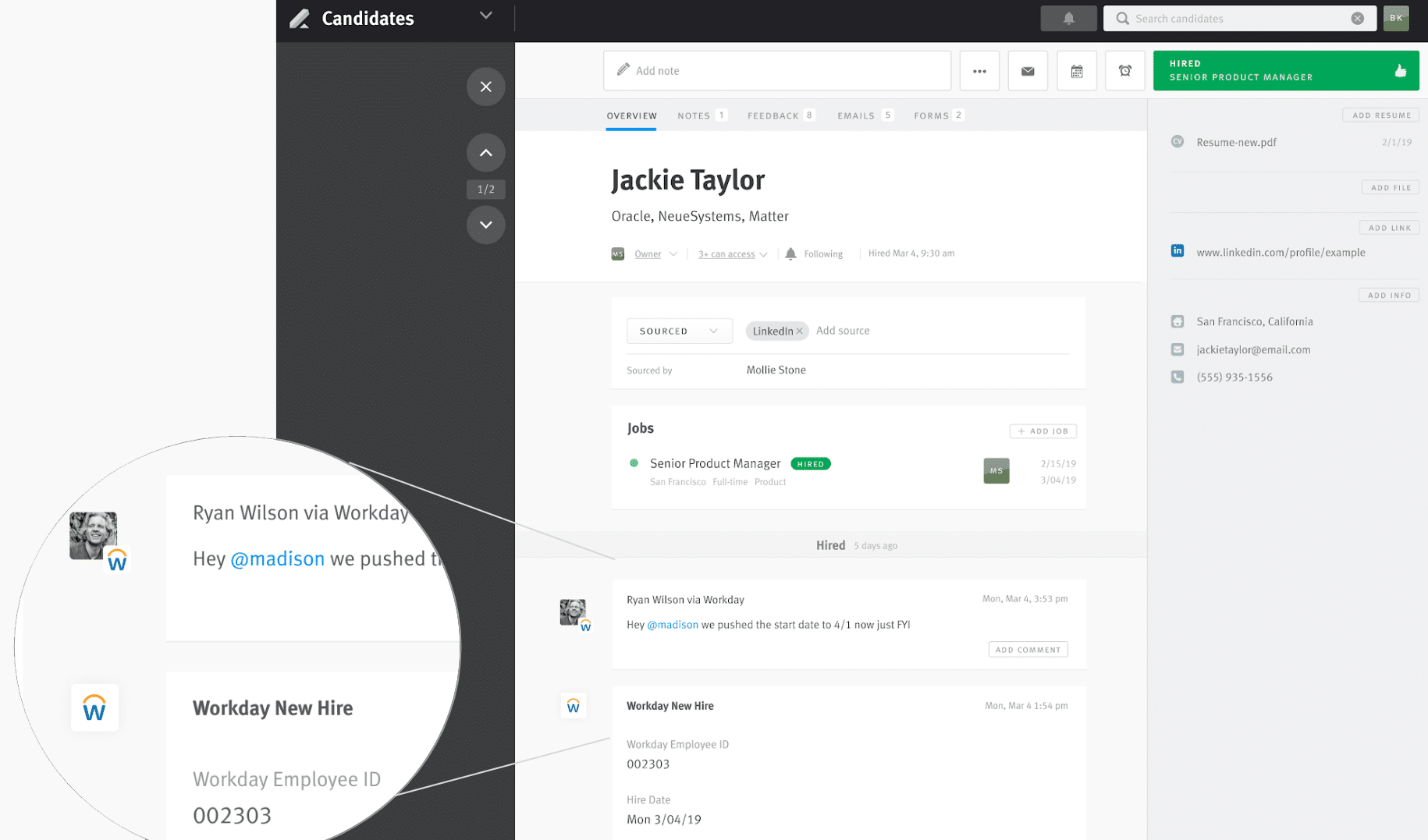 Empower your talent and HR leaders.
Plug and play integrations reduce time, cost and hassle over custom integrations.
Connect all the systems in your talent cloud for seamless end-to-end processes from open requisitions to sourcing and recruiting to new hire on-boarding.  
Combine recruiting data with employee retention and performance data to gain new strategic talent insights.
Less work. Better results.
less integration cost, time and effort
double recruiter productivity
reduce time to hire
by 35%
Connect. Automate. Delight.
Connect jobs and requisitions with your talent pipeline
Connect backend job and requisition management with Lever's talent pipeline tools to accelerate the value of both systems.
Plug the holes in your process
Reduce redundant data entry and data errors by up to 80% with completely automated, bi-directional integrations.
Improve the new hire experience
Welcome your new hires with a smooth transition from your talent pipeline to a new employee in your HRIS system.
Maximize your sourcing and relationships