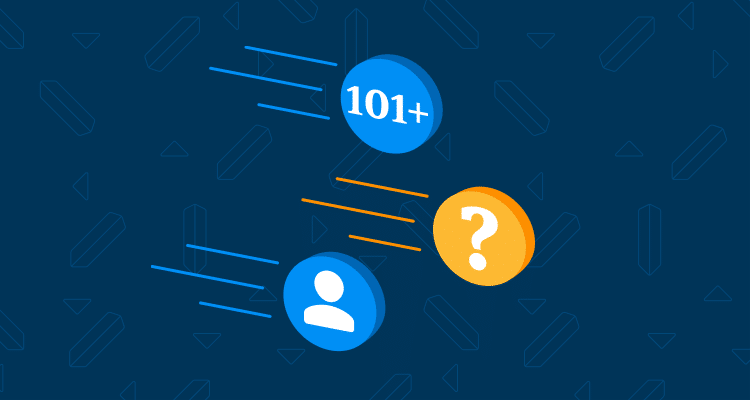 An easy reference guide to help you uplevel your interview question mix anytime of the year.
The interview stage is all about asking smart questions to suss out a candidate's quality and fit. Yet far too many talent teams set and forget their question mix without updating it regularly.
That's why we scoured the web and consulted the experts to develop an easy reference guide of 101+ effective interview questions.
Use it today to give the questions you ask a refresh, including:
Tips for making the most of your time with candidates

The best questions to ask by category and interview style

Technology suggestions for optimizing your hiring process
The best candidates are off the market in 10 days. Effective interviewing is a must if your company wants to keep up! Discover the questions that can help in this PDF.