Webinar
Raise the Bar in 2023: Strategies from Top Employers Winning Tech Talent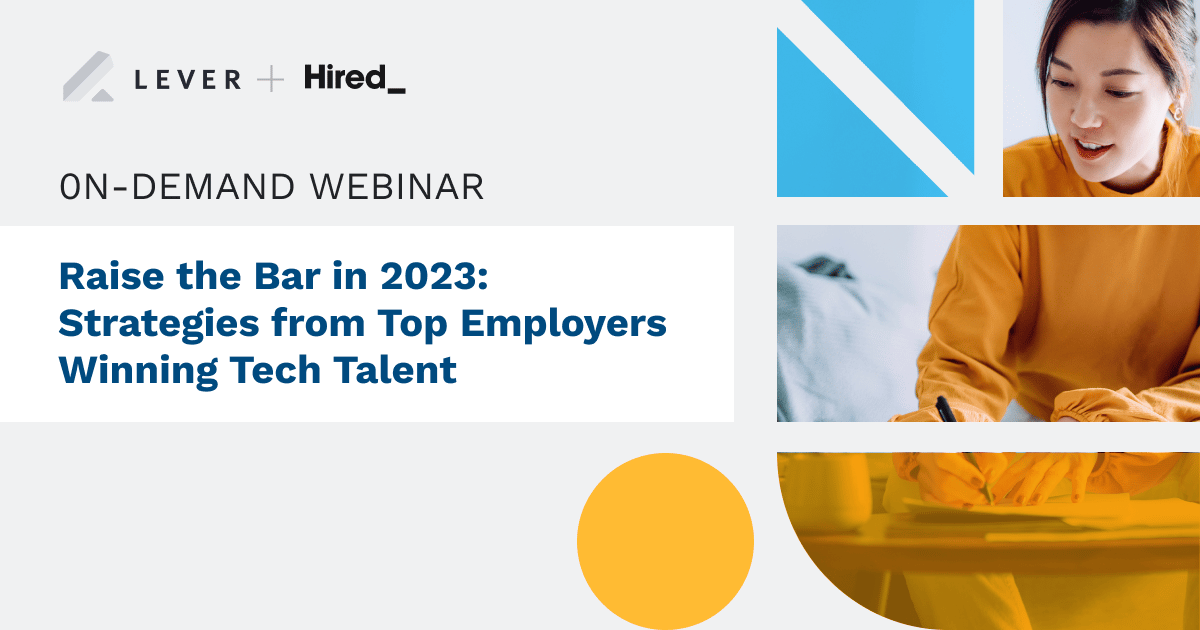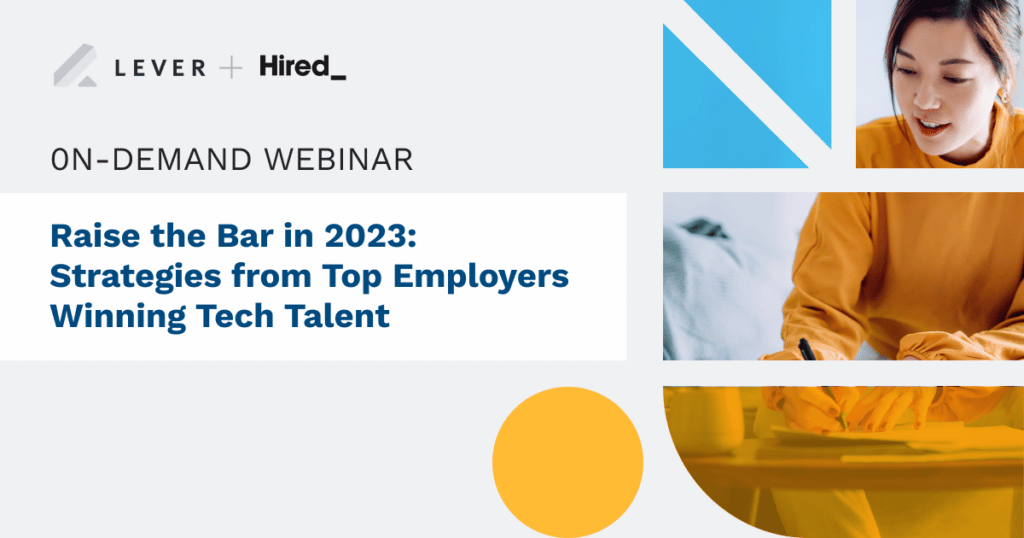 Are you experiencing a long and tedious hiring process that produces limited responses and leaves positions unfilled? Benchmark data shows top employers on Hired have higher than average response rates and it takes less days to hire talent.
What does your company need to implement in order to increase the efficiency, equity, and transparency of your hiring process?
Listen and watch as our panel of experts analyze key findings and data of Hired's top performing employers and share strategies on what you can do to fill open positions with top talent and to build a diverse team quickly and efficiently.
Watch Now