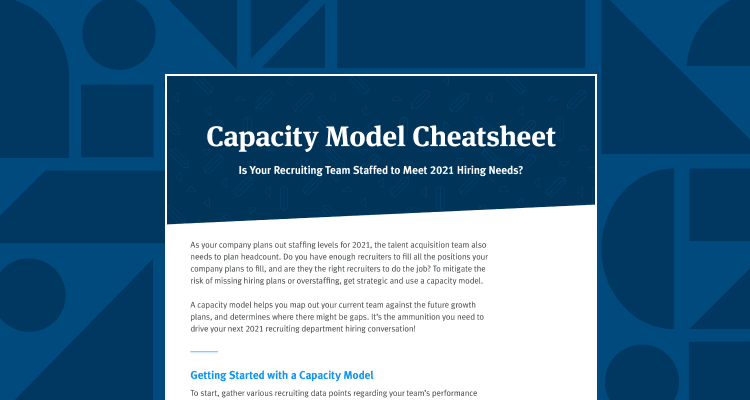 Is your recruiting team staffed to meet your hiring needs this year?
As your company plans out staffing levels for the new year, your talent acquisition team also needs to plan its own headcount to ensure you have the resources you need.
The best way to mitigate the risk of missing important goals or overstaffing is by using a capacity model, so you can effectively map out your current team against future growth plans.
Kickstart your planning today with a free copy of our Capacity Model Cheatsheet:
Determine the gaps on your current team

Assign a dollar value to your time-to-fill

Estimate loss in productivity the longer roles go unfilled
It's time to get your team, strategies, and goals in place. Get the clarity you need to make your case to management with our free Capacity Model Cheatsheet!