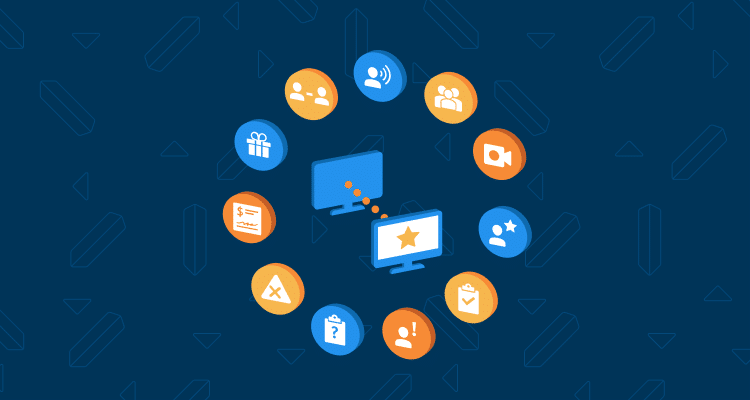 How to stay efficient and provide a great candidate experience wherever your candidates are.
Whether working from home by necessity or choice, making the transition to fully remote processes can be tough. But with the right tools, you can get just as much done as before. Or mobilize best practices for when business booms once again.
That's why we turned to the remote hiring experts at Zoom and Docusign. Inside 11 Virtual Interview Best Practices, you'll find their advice to work more efficiently wherever you are.
Explore this collection of tips to learn:
How to create a strong remote interview experience

What to look for to gauge candidate engagement via video

Ideas for bridging the gap from new hire to day one remotely
Even in the most challenging conditions, your team can work together to adapt processes to make strong hires. Get inspired by these expert tips today — download the PDF!