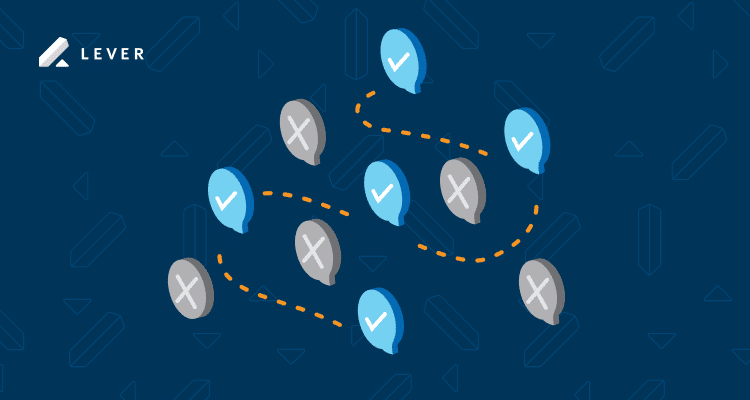 A list of easy changes you can make to set the stage for a positive experience with new hires.
Communication with candidates is at the heart of the recruiting process. In fact, 58% of job seekers say clear communication is the most important part of the application process.1 So how can you deliver more of the transparency that top talent craves?
Find out with these tips, including:
The 10 do's and don'ts for great candidate communication
How to use employee stories to tell your story throughout the interview process
Plus, 3 ways to use Lever to keep all candidates in the loop
The effort you spend on communication with candidates sets the stage for a positive experience for all. Start delivering more transparency today—read the PDF!
1 Glassdoor, Press Release, September 19, 2018