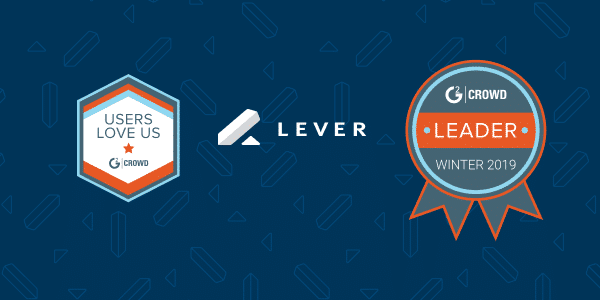 Find out why Lever is the top-rated company among 39 Applicant Tracking Systems
Lever is #1 in momentum when it comes to Applicant Tracking Solutions on the market today, according to G2's Momentum Report.
What does this mean and why does it matter?
The #1 ranking means Lever rates highest when it comes to a combination of customer satisfaction, revenue growth, employee growth, and more.
Companies who strive for best-in-class talent management are increasingly turning to Lever to help them move beyond a typical ATS and into the future of talent management.
Read the Summer 2019 report and reviews on G2 to see:
Why Lever is the #1 Momentum Leader in Applicant Tracking Systems
Why Lever is THE Leader in Customer Satisfaction
"I love that it is so user friendly. It doesn't matter if you are the candidate, hiring manager or recruiter . . . it's easy to use on all sides."
~ HR Recruiter at Lansing Building Products