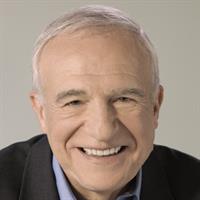 Presented by:
Lou Adler
Lou Adler, CEO and founder at The Adler Group
Lou Adler is back with his wildly popular Live Recruiting Challenge – and this time, talent acquisition leaders, he's focusing on you.
Let's face it, as a recruiting manager, director or VP you grapple with a myriad of tricky tests, including but not limited to: keeping your team current on passive candidate recruiting, metrics wrangling, employer brand strategizing, HR technology selection, and much more. In this no-holds-barred session, Lou invites you to throw your toughest recruiting leadership questions at him; in return, he'll offer practical advice to help steer you straight in 2017 and beyond. Ask your questions around:
Recruiting process and technology.
How to get the most out of your people – both hiring managers and recruiters.
Setting strategy and getting executive buy-in .
Get ready to interact, and don't miss this important session to become a fundamentally stronger recruiting leader.