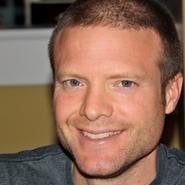 Presented by:
Chris Shaw
Director of Talent, Meteor

When you crafted your list of New Year's Resolutions, did you commit to empowering your team to source in 2017?
Going after passive candidates is one of the most challenging parts of recruiting, but it's a surefire way to hire the exact candidates you want. And your team is counting on you to prove it.
On 1/31, we'll be joined by a recruiting leader who could create a catalogue of sourcing success stories. In fact, Chris Shaw, Director of Talent at Meteor and former Strategic Sourcing Leader at Twitter, says sourcing is the single best way to find your dream candidate. With 20 years of recruiting experience under his belt, he's not only learned how to source effectively on his own – he's given his team the tools and encouragement to do so as well.
Join us, and you'll walk away with:
A step-by-step plan for building or expanding your sourcing function

The keys to effective sourcing at every company size, from someone who's done it before

A list of foolproof ways to give your team the sourcing bug

Exclusive insight into how Lever Nurture can automate your team's sourcing workflow and track candidate responses
Don't miss this in-depth session for recruiting leaders who want to build a better, more robust squad of sourcers in 2017.