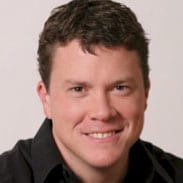 Presented by:
Jordan Burton
Founder, Burton Advisors LLC

Every single company wants to win the best talent, but how do you compete if you can't offer the highest salaries and don't have a big brand name backing you up? Any company, regardless of size or reputation, can land top candidates consistently if they use the right approach.
Listen in on this webinar with talent and interviewing expert Jordan Burton to find out how to successfully source and hire from the big leagues. Jordan shares:
How to convert high-performing passive candidates into applicants
How to close the deal effectively to get top candidates "off the fence"
How to structure interviews to drive interest and uncover a candidate's true motivations
Qualities and behaviors that turn top candidates off
Whether you've never hosted an event before and are wondering where to start, or are looking for new tips to boost your success, this down-to-the-specifics webinar is for you.