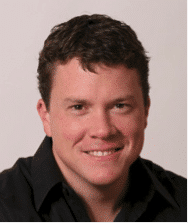 Presented by:
Jordan Burton
Founder, Burton Advisors, LLC

Attention technical recruiters, engineering hiring managers, and anyone involved in hiring top technical talent, this webinar is for YOU. We know there's nowhere the talent shortage is more acute than with software engineers. It takes the best teams, armed with fresh approaches to succeed.
If you're sending developers email after email to no avail and extending offers that get rejected left and right, it's time for a change. Listen to this webinar to hear talent and interviewing expert Jordan Burton share his secrets on how to recruit top engineers.
You'll learn:
The best way to convert a promising lead into an applicant
The essential components of a compelling role description
Common interview mistakes that are big turnoffs for the best candidates
Why evaluating for culture fit is a must, and how to do it
This is your chance for a consulting session with the guy dozens of companies and investors trust for guidance and advice on everything interviewing – free!
Get ready to fill your pipeline with a fresh wave of engineering talent.