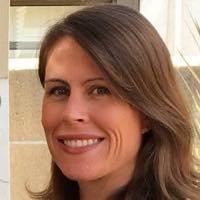 Presented by:
Kelli Dragovich
Senior Vice President of People, Hired

In a market where the best talent is harder to find, engage, and hire than ever before, traditional recruiting tactics – like spray-and-pray – are a losing strategy. To stay competitive, recruiters must learn to think like their sales and marketing counterparts, who use marketing automation, along with strategic messaging, nurturing, and engagement tactics to get more targeted, efficient, and effective with their sourcing and recruiting strategy.
If you're looking to bring more of the right candidates into your recruiting funnel, while increasing conversion rates and pipeline efficiency, listen to Hired.com SVP of People Kelli Dragovich and Lever CMO Leela Srinivasan to learn how sales and marketing secrets can supercharge your recruiting success.
Through this engaging discussion, you'll learn how to:
Elevate your brand presence across the web
Attract and engage the right talent with strategic use of social media
Craft and deliver authentic, right-timed messages to keep passive candidates engaged and deliver a better recruiting experience to active candidates
Use data and trend monitoring to increase the effectiveness of all your recruiting efforts
If you're ready to join the ranks of talent professionals leading the recruiting transformation, this webinar is a must-listen.