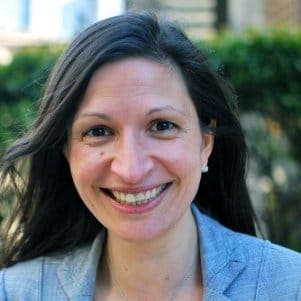 Presented by:
Leela Srinivasan
CMO at Lever
Amanda Bell
Director of Recruiting at Lever
2017 is here at last, and you just got that stamp of approval on your — some would call it ambitious, others, crazy — headcount. Now, it's time to think strategically about how you'll actually hire that many candidates. As a startup, you're searching for a step-by-step guide that will help you grow rapidly yet thoughtfully. Because let's face it, the clock is already ticking, and you're beyond ready to hit the ground running.  
Well, you've come to the right place.
Lever's Director of Recruiting Amanda Bell and CMO Leela Srinivasan have played an integral role in scaling Lever from 50 to nearly 100 employees in 2016. In that time, they've learned which hiring tactics work — and which don't.
On Wednesday, January 18, they're teaming up to deliver a fast-paced, interactive webinar on the 5 do's and don'ts of hiring for startups.
Attend our webinar and walk away with:

5 sure-fire strategies that work in scaling a startup

5 major blunders you should avoid – trust us, we made them

Key tips on which stages to include in your interview process

Useful benchmarks on how your recruiting stacks up against other startups
If you've ever lost a candidate to a bigger competitor or you're looking to attract candidates in the first place, tune in for this essential session. 2 leaders, 5 do's and don'ts, and too many laughs to count.