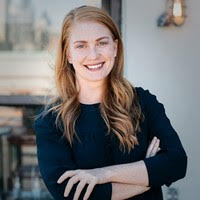 Presented by:
Stephanie Mardell
VP of People, Button
Where does your candidate response rate stack up against your peers? What can you do to get better results?
In our webinar on April 25th, we'll share fresh data that answers those very questions.
After analyzing communications between over 135,000 sourced candidates and recruiters, we learned what it takes to engage and ultimately hire the most passive talent in the market.
And we're about to reveal what we found.
What's more? Our webinar will feature Stephanie Mardell from Button, one team with the best sourcing results we saw. She'll share the strategies that have contributed to her team's standout success.
Register now to find out:
Where your candidate response rate stacks up against the average

Which roles are most likely to respond to a candidate reachout

How many emails it takes to earn a candidate response

Stats that will help you make the case for more sourcing resources

How better sourcing can decrease your time to hire
Join us! Time to get better at sourcing and improve your overall recruiting performance.