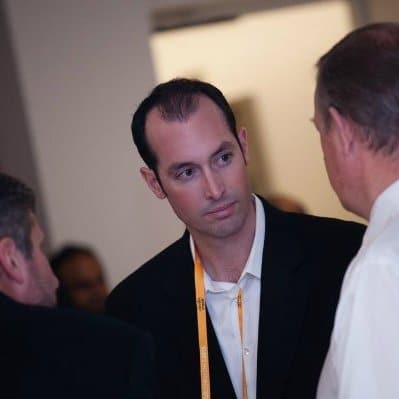 Presented by:
David Nason
Head of Talent Acquisition at Infor
Are you recruiting technical talent? If so, keep reading. You'll want to hear the strategies we lay out in this webinar.
We know that it can feel impossible to attract candidates who receive dozens of LinkedIn InMails each week. We work with hundreds of teams who want to better engage top technical talent, and we've learned how much dedication it takes to pique and maintain their interest. Yet here's what else we've gleaned: the recruiting tactics that actually lead to amazing hires.
On May 23, we're excited to join Infor's Head of Talent Acquisition, David Nason and the team at HackerRank to share 5 key ways you can begin setting your team apart today. Like we said, we know recruiting technical talent is an uphill battle – so we're going to bring you actionable strategies that will actually help you tackle the challenge.
Tune in to learn:
A series of creative technical recruiting tactics that other teams aren't using

What David has learned candidates care about most during his 12 years in talent acquisition

Which part of your interview process can turn engineers off in a matter of seconds

Closing tactics straight from the sales playbook that will make your process stand out
We can almost guarantee that you'll walk away with new recruiting tactics that will surprise and impress your candidates. Join us!