DataFox Webinar – Winning People Who Win Deals: How to Hire Top Salespeople – Lever
Winning People Who Win Deals: How to Hire Top Salespeople
Registration closed: Wednesday

June 8, 10:00 am - 10:30 am PT

Hiring great salespeople isn't as simple as finding the most extroverted person in a room. Relying only on quota information? That's not the best idea, either.

Join DataFox Director of Sales Ben Brockland and Lever Sales Recruiter Michael Gallagher on Wednesday, 6/8 to find out why. They'll dive deep into the mechanics behind hiring top salespeople, including:
Tips for decreasing your time to hire (from opening a role to a signed offer letter)

How to build a robust pipeline of top talent (above and beyond posting to job boards)

Techniques for reducing unconscious biases and building a diverse team through objective, data-driven interviews

How to treat recruiting like a sales deal and close the right candidates
This webinar is for talent seekers at companies of every size - whether you're a VP of sales building a team from the ground up or a recruiter looking to fill headcount at a mature sales org. We look forward to having you there!
Please note: Registrant information will be shared with our partners at DataFox.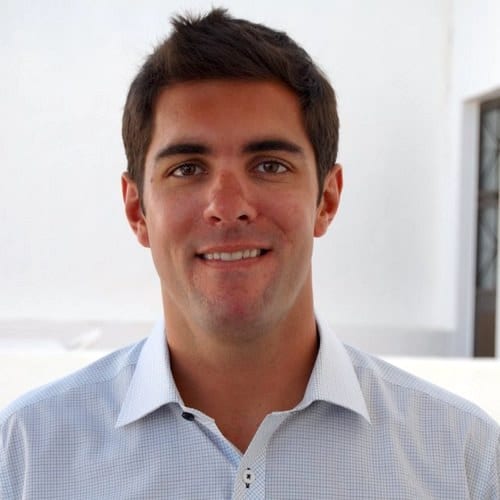 About our speakers
Ben
Brockland has overseen the growth and management of the DataFox sales team since he joined as its first sales hire in 2014. A former business development and account executive at Salesforce,
Ben
uses his extensive sales background to shape DataFox's tools. He is a graduate of the University of Colorado, Boulder, and holds a degree in finance.
Michael Gallagher is the sales recruiter at Lever, where he oversees the entire sales recruitment process, hiring manager training as well as recruiting strategy. Previously, he was part of the recruiting team at Yelp, which successfully grew its New York office from 100 to over 500 account executives within 12 months. He has also has the unique experience of having led recruiting for Yelp through its European expansion in Dublin, London and Germany. Michael grew up in Ireland and attended University College Dublin.