Wefunder


Customer story

Lever empowers Wefunder to move a higher volume of applicants through the pipeline with fewer touchpoints.
• Filling the hiring pipeline at a rate that scales with growth
• Streamlining the process for hiring managers and recruiters
• Finding a user-friendly ATS
• LeverTRM is intuitive for hiring teams and recruiters
• User-friendly UI streamlines candidate sourcing and hiring
• At-a-glance insights enable fast action on hundreds of candidates simultaneously
• 10x more candidates in the hiring pipeline
• Engineering team size grew by 50% in 6 months
• Full-time staff increased by 150% in 1.5 years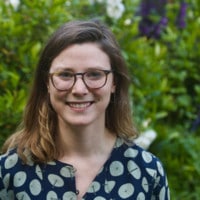 "With Lever, we're able to funnel several hundred candidates through the pipeline every week. It's been a volume game-changer for us."
Suzanna Rush,
VP Operations, Wefunder
Lever empowers Wefunder to move a higher volume of applicants through the pipeline with fewer touchpoints.
Start-to-finish recruiting insights in a single pane of glass
LeverTRM turns hiring from a transactional process into a dialog. It combines ATS and CRM (candidate relationship management) in one powerful solution to unify recruiters and hiring teams with a single source of truth.
Reviewing hundreds of candidates every week
Before Lever, Wefunder had 1 person on their team sourcing candidates. That person spent at least a quarter of their week reviewing people for engineering positions. In any given week, they might funnel 10 candidates into the pipeline. After Lever, candidate volume increased more than 10X.
"We hired a number of mid- to senior-level engineers. We basically grew our engineering team by 50% in 6 months. I don't think we could have done it at the pace we did without Lever."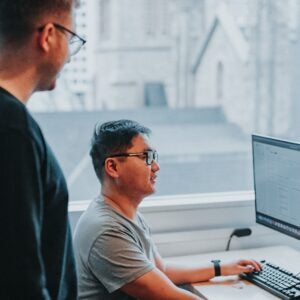 Autify is a Tokyo-based software company in the special wards. Autify was gearing up for massive growth, and they needed an applicant tracking system (ATS) to simplify the hiring process.​
read case study →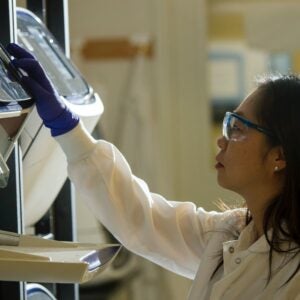 Cogent Biosciences is a biotechnology company developing real solutions to treat genetically-driven diseases. With a focus on the design of rational precision therapies, they are leveraging validated biology to address the true underlying drivers of disease to provide real hope for patients.
read case study →

At Lever, we're committed to helping companies build more diverse workforces and providing support to help you reduce bias in the interview and hiring process. That commitment starts with our own company culture and hiring practices.
read case study →