Tune


Customer story

TUNE provides mobile analytics and performance marketing software to manage campaigns, engage the right audiences and grow your business.
Having rapidly grown to over 350 employees globally, TUNE needed a scalable recruiting solution that could engage employees and centralize the hiring process.
Excited about the intuitive interface and collaborative features, TUNE made Lever the single source of truth for hiring across all their global offices.
Recruiters at TUNE found they could accomplish tasks over 4x faster. Communication moved from email to Lever and feedback response time drastically improved.
"There are times we'll be working and say, 'Lever is just so great.' It's a relief to have an ATS like this."
Sabrina Oldham
Director of Recruiting at TUNE
Streamlining the hiring process to stay ahead of rapid international growth
TUNE had grown very quickly in just a few years – scaling to over 350 employees and opening several new offices around the world. Yet, their existing applicant tracking system proved too clunky for widespread employee adoption, so most communication around hiring was still happening in emails outside the system.
TUNE was looking for a scalable recruiting solution that would engage their employees and provide a central place for all elements of the hiring process. As Sabrina Oldham, Director of Recruiting, explained, "we needed a product that could scale with us, supporting our domestic and international rate of growth."
During the evaluation process, TUNE was particularly struck by the intuitive nature of Lever. As Sabrina mentioned, "the software is designed so what you think of as the next step actually is the next step. It just makes sense."
As implementation began, the TUNE team found it to be very smooth. "Implementation was seamless," said Sabrina, "The Customer Success team was very helpful. The speed at which they answered questions and the thoroughness of those answers was amazing. They were always willing to help and go the extra mile – it really felt like the white glove treatment."
After implementing Lever, recruiters at TUNE found immediate value from its intuitive elements, especially the real time functionality. In fact, they were able to accomplish tasks 4x faster on average. "There are times we'll just be working and say, 'Lever is just so great.' It's a relief to have an ATS like this," Sabrina noted.
This enthusiasm for the system doesn't end with the recruiting team. When asked who uses Lever at TUNE, Sabrina simply stated, "everyone uses Lever." Communication has moved out of email, feedback is being submitted more quickly and decisions are happening faster. As Sabrina explained, "it's very rare that people don't submit interview feedback right away. The real time notifications for interviews and feedback have drastically improved the process."
By accomplishing tasks faster and establishing a single source of truth around recruiting, TUNE has been able to streamline their hiring process and stay ahead of their accelerating rate of growth. When asked to describe Lever, Sabrina summed it up as: "Lever is the most intuitive and realtime recruiting technology that's out there right now, especially for companies going through growth and looking to add structure to their hiring process."
"Lever has dramatically improved my ability, as a hiring manager to be involved with all steps of the hiring process. The Lever workflows provide an unprecedented level of transparency into the operations of our recruiting team without additional work on their part. Since switching to Lever, I've been able to hire extremely qualified candidates, significantly faster."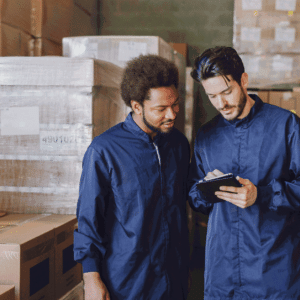 Fiix Software is an open CMMS platform that digitizes, organizes, and scales maintenance operations…
read case study →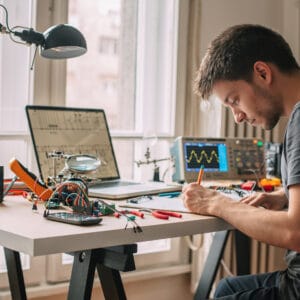 Fullstack Labs helps companies of all shapes and sizes design and develop web and mobile applications that transform their businesses. Fullstack Labs hires specific and specialized engineering talent, which traditionally has taken a tremendous amount of time…
read case study →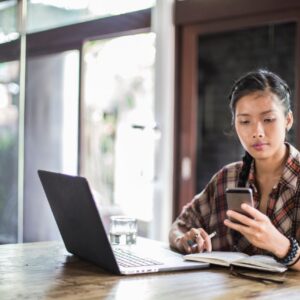 Customer story Atlassian is an enterprise software company that develops products for software development, project management, and content management. The challenge Over the last 5 years, Atlassian has been on a journey of rapid growth through a unique direct..
read case study →