Button's Story


Customer story

Button connects the mobile economy by providing the easiest way for mobile brands to partner with one another.
Based on the recommendation of a new recruiting team member, Lever customer Button decided to explore another applicant tracking system. Trying that system made the team appreciate Lever all the more and realize just how much Lever improved their hiring processes.
In renewing their commitment to Lever, Button quickly took advantage of key features like Lever's powerful calendar integration, robust built-in reporting, and customizable interview and feedback forms.
Ultimately, the Button team learned that Lever had the flexibility and scalability necessary to help them hire quickly and efficiently.

"As a talent leader, it's your job to provide the tools and resources to help your team be the most effective, and Lever is the solution that helps us become a world class recruiting team."
Stephanie Mardell
Head of People
A faster, friendlier ATS.
When Button's team was looking for an applicant tracking system back in 2014, it was the engineering team that decided to move forward with Lever for its clean user interface and ease of use. After a year, the People team decided to try a different option—one their newly hired recruiters were already familiar with. "To be honest, I didn't even demo the other product too much because I had really fond memories of it," admitted Head of People Stephanie Mardell. However, after a few months of using both platforms, the team realized Lever was by far the better option for them. Between taking twice as long to access information, a clunky user interface, and reporting capabilities that fell short, the other ATS simply didn't measure up. Stephanie and the Button team realized the benefits of Lever—and they swiftly switched back.
What made Button realize that Lever was the better system for them? "Lever thinks about all the people interacting with the product on a daily basis, and the team crafts delightful experiences that save you time and get you everything you need right in front of you," Stephanie remarked. At Button, 
they refer to this as "Omotenashi: anticipatory hospitality and generosity." How does this manifest itself in the product? The Button team cited a seamless, easy-to-use calendar system that saves time; comprehensive reporting included at no additional cost; and customizable interview and feedback forms, as just a few ways that Lever adds value by creating the best experience possible for users.
After renewing their commitment to Lever, the Button team saw measurable increases in hiring productivity as well as employee happiness. Scheduling interviews with Lever took 5-10 fewer minutes per candidate than their interim ATS, enabling the recruiting team to move faster and handle more candidates than ever. Customizing feedback forms to suit their needs let the recruiting team report on feedback metrics, "allowing our recruiters and talent acquisition leaders to act as data scientists." The cumulative time saved by the recruiting team meant they no longer needed to add additional headcount. The icing on the cake for recruiting team? "People were excited to switch back!"
"Lever invests in product design and the user experience. They think about the recruiter, the hiring manager, and everyone else who interacts with the product on a daily basis, and they craft delightful experiences that save you time and get you everything you need."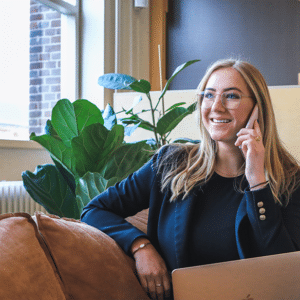 TextNow did a complete evaluation and refresh of how the TA team was using LeverTRM, and kicked-off a series of enablement sessions to train the team to get the most out of the platform.
read case study →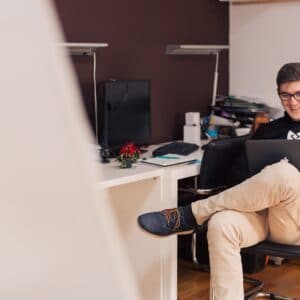 BenchSci leverages both Lever and our partner Bob to simplify HR and talent acquisition actions, connect pre-hire and post- hire workflows, and more.
read case study →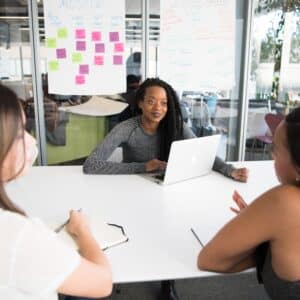 To build an equitable hiring process and nurture candidates, Maxwell needed an ATS and CRM that could help them go the extra mile. And Lever's Talent Relationship Management solution is exactly what they were looking for.
read case study →