Andela Webinar – The Ultimate Case for Building a Diverse Team, and How to Do It – Lever
The Ultimate Case for Building a Diverse Team, and How to Do It
Get your free recording

Chances are you've already heard the arguments for diversity and seen the hashtags (#changetheratio, #diversityintech). But despite the buzz, it's still not fully understood why building diverse teams is an essential component of a successful business.
Andela CEO and Co-Founder Jeremy Johnson wants to change that. Whether you're a long-time advocate or considering the issue for the first time, this webinar is a must-listen opportunity to hear from the CEO of a company that's tackling the workplace diversity issue headfirst.
Unlock this webinar to hear Jeremy spell out the fascinating research behind diversity, what it means for your bottom line, and strategies you can kick into action today to find, engage, and retain the best talent.
You'll learn:
How to rethink your definition of diversity, and the path to get there

Strategies that you can implement today to build a high-performing, diverse team

How to craft and deliver authentic, right-timed messages to keep passive candidates engaged and deliver a better recruiting experience to active candidates

Examples and best practices from industry leaders
Get free webinar recording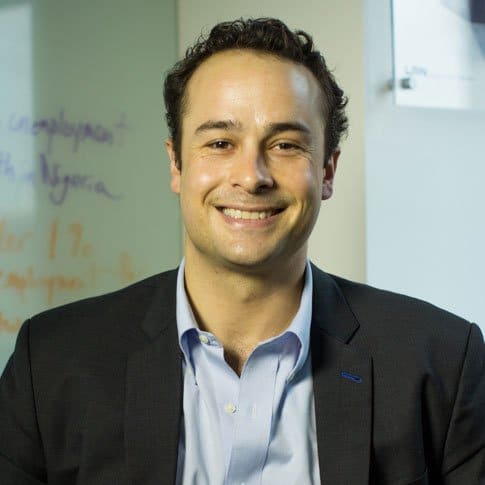 About Jeremy
Jeremy Johnson is the CEO and Co-Founder of Andela, a company that identifies the top 1% of software engineers on the African continent and pairs them with global tech companies as full-time, distributed team members. Prior to founding Andela, Jeremy co-founded 2U, one of the fastest growing education technology startups in history. 2U went public in 2014 (NASDAQ:TWOU) and continues to transform higher education by delivering the world's best online degree programs with top tier universities.
Jeremy is recognized broadly for his work as an education innovator. He has spoken on education and entrepreneurship at meetings hosted by the White house and Congress. His speaking appearances include conferences and college campuses around the world as well as media outlets like NBC, ABC, FOX, and CNBC. Jeremy was named "30 Under 30" by Inc. Magazine in 2012 and Forbes in 2013 and 2014.
Outside of Andela, Jeremy serves on the board of the Young Entrepreneur Council and the education non-profit PENCIL and co-authored a book for the World Economic Forum: 'Education & Skills 2.0: New Targets & Innovative Approaches'.