Aline Lerner Webinar – How to Select and Sell at Every Part of the Tech Recruiting Process
How to Select and Sell at Every Part of the Tech Recruiting Process
Tuesday June 14, 11:00 am - 11:45 am PT
Interviewing.io Founder and CEO Aline Lerner believes tech recruiting is a sourcing problem, not a filtering one, and we couldn't agree more.
The number of computer science jobs is growing twice as fast as the national average for job growth. By 2020, there will be 1.4 million new computer science jobs but only 400,000 computer science students. And 38% of CEOs (a seven-year high) reported talent shortages in 2015.
With tech talent sparse and great tech talent sparser, selecting and selling – not screening and filtering resumes – is the new name of the recruiting game. Armed with data and real-life examples, Aline will share the secrets to selling at every stage of the recruiting process.
You'll learn:
How to write cold outreach that gets passive candidates to bite

The case for ditching the resume altogether (and alternatives)

Mastering the interview as an opportunity sell

One critical insight that can take a candidate from on the fence, to 'yes'
That's not all. This webinar is half Aline, half you. We're reserving the second half of the webinar for all of your most pressing questions. Have a burning recruiting matter weighing on your mind? Tune in on 6/14 and we'll get it answered.
Can't make it? Sign up anyway to get the slides and webinar recording.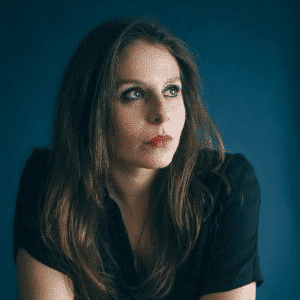 About our speaker
Aline is the founder and CEO of interviewing.io, an anonymous technical hiring platform. After spending a few years writing code, she ran hiring at TrialPay and Udacity and also launched her own recruiting firm, whose clients included Airbnb, Dropbox, Lever, Asana, and more. Aline's blog about data driven recruiting has become one of the go-to sources of information in this space, and her work on the subject has appeared in Forbes, the Wall Street Journal, and Fast Company. After observing some of the systemic issues with the way engineers are hired firsthand, she decided to try to fix things by launching interviewing.io, where's she's working on building a community where people are judged by what they can do, rather than how they look on paper.