Get a demo of Nurture Recommendations
Kickstart your hiring with Nurture Recommendations
Get your demo of Lever's ATS to learn how you can get smart recommendations from your past applicants and fill new positions faster.
Receive recommended candidates likely to fit your open roles.
Refine your candidate recommendations with powerful filters.
Re-engage with a Nurture Campaign or save them for later.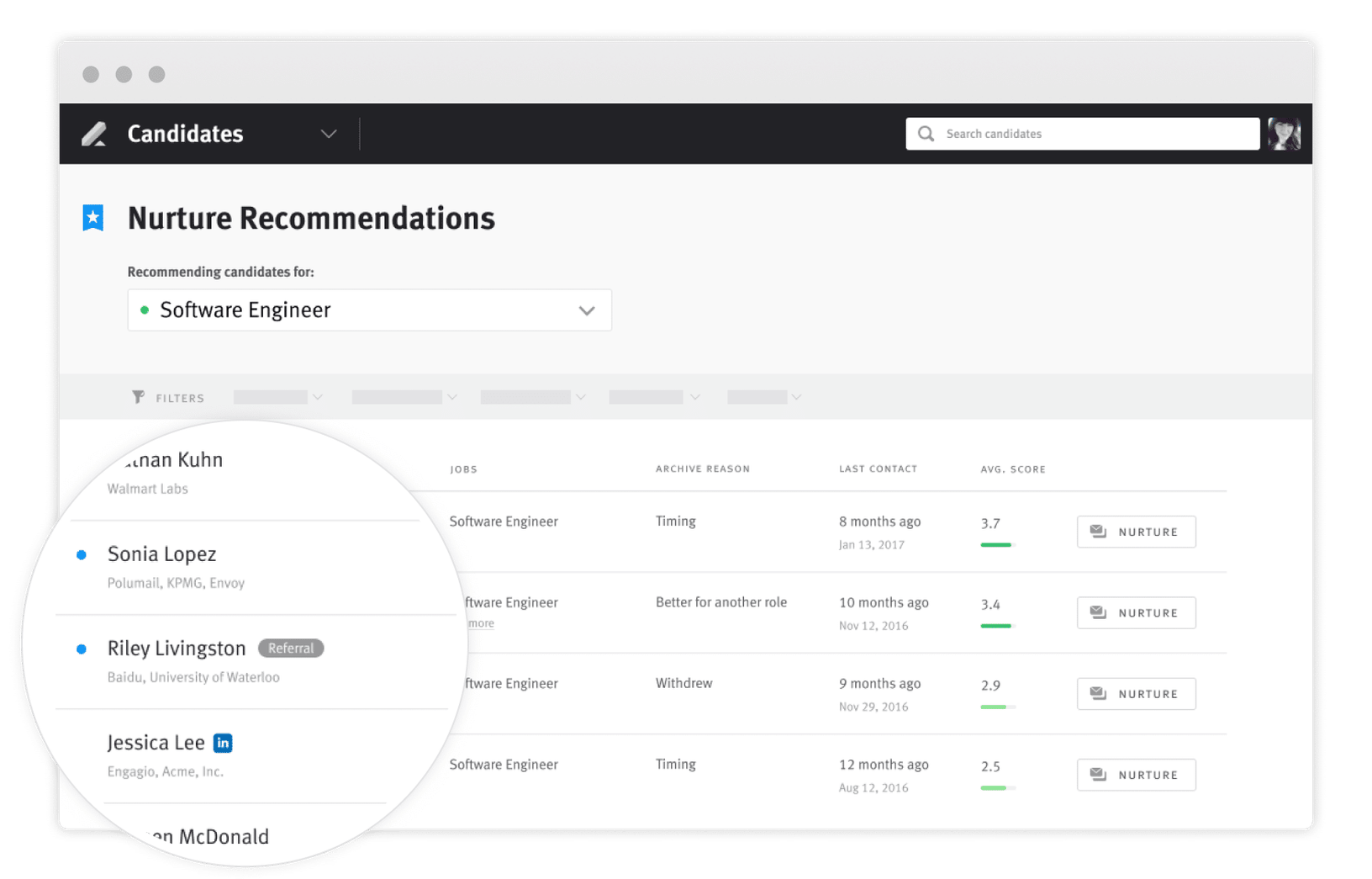 Our complete Talent Acquisition Suite powers the entire recruiting process
See how Nurture Recommendations works within our talent acquisition platform.
Lever Nurture
Intelligent automation for building game-changing relationships with top talent.
Lever Hire
Modern applicant tracking system to make hiring more efficient and collaborative.
Lever Analytics
Powerful analytics to assess and improve the way you recruit.