Hit your hiring goals, hire the best talent, and streamline your recruiting processes.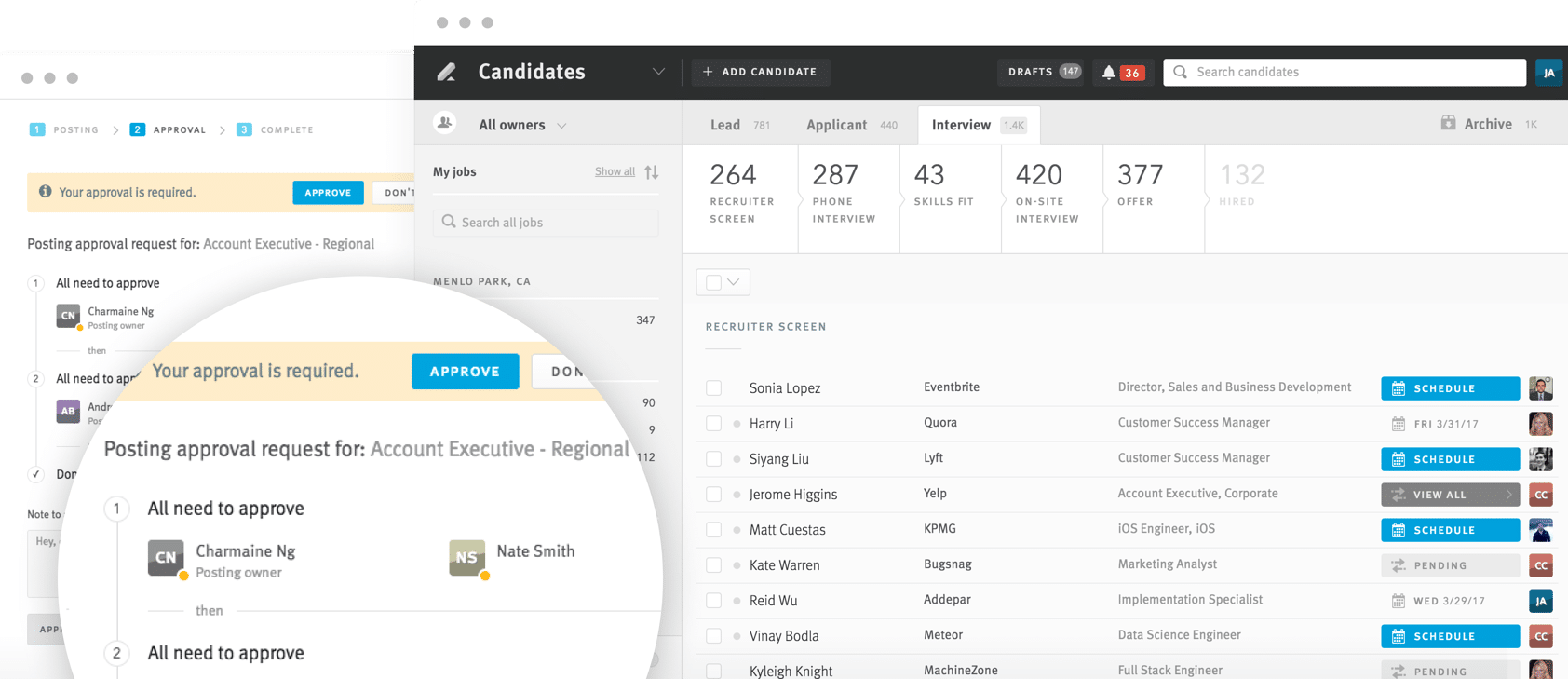 Top candidates no longer just apply. Find and hire the right people for your company with powerful sourcing tools that you won't find anywhere else.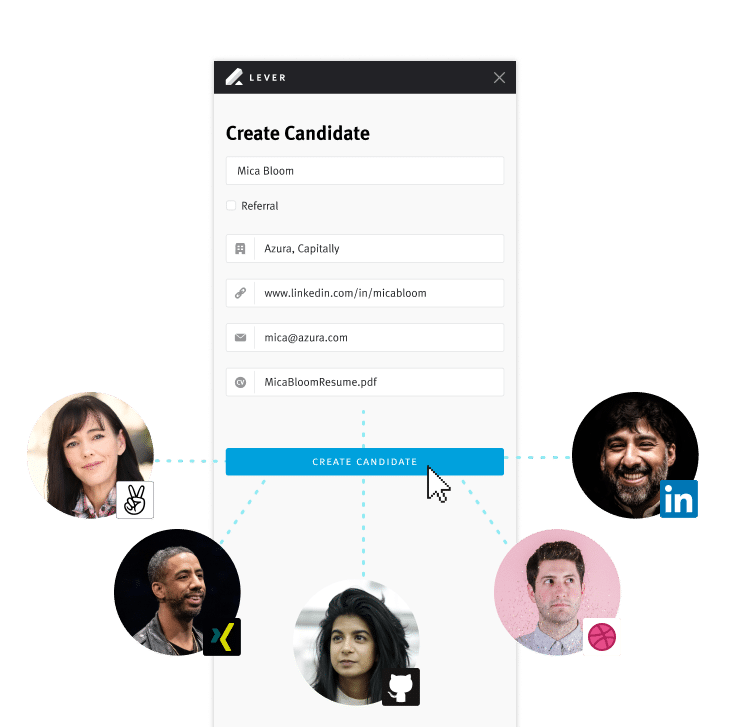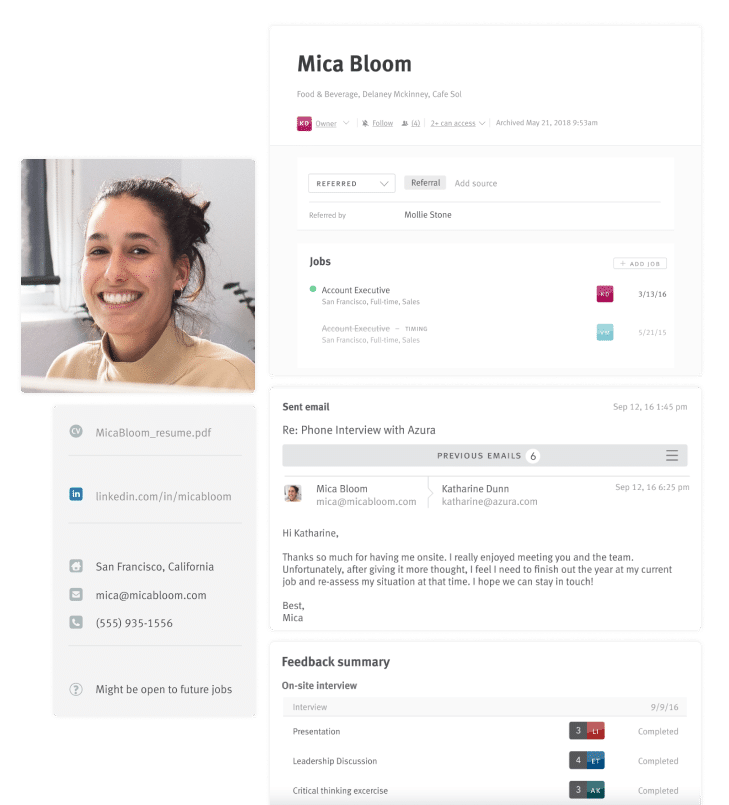 Recruit humans,
not resumes
Get up to speed on any candidate in a blink, with a single historical record per person. No more clicking around to get the full picture.
New requisition? Fill your pipeline right away with candidates you already know, so you can get to interviewing faster.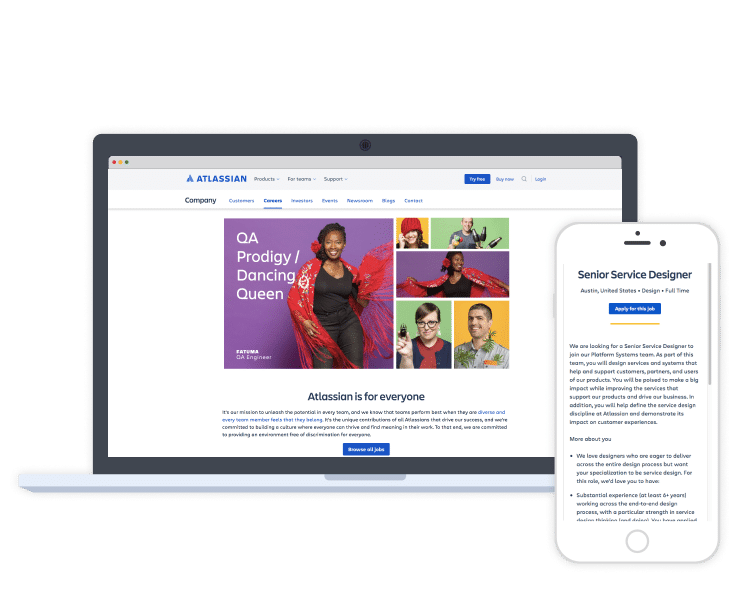 Give candidates the hiring experience they deserve (and expect!) with beautiful careers pages and a one-page, mobile-friendly application.
Fall in love with better scheduling
Schedule interviews in minutes, not days. Let candidates book the time for 1:1 interviews, and schedule complex, back-to-back panels on one magical page.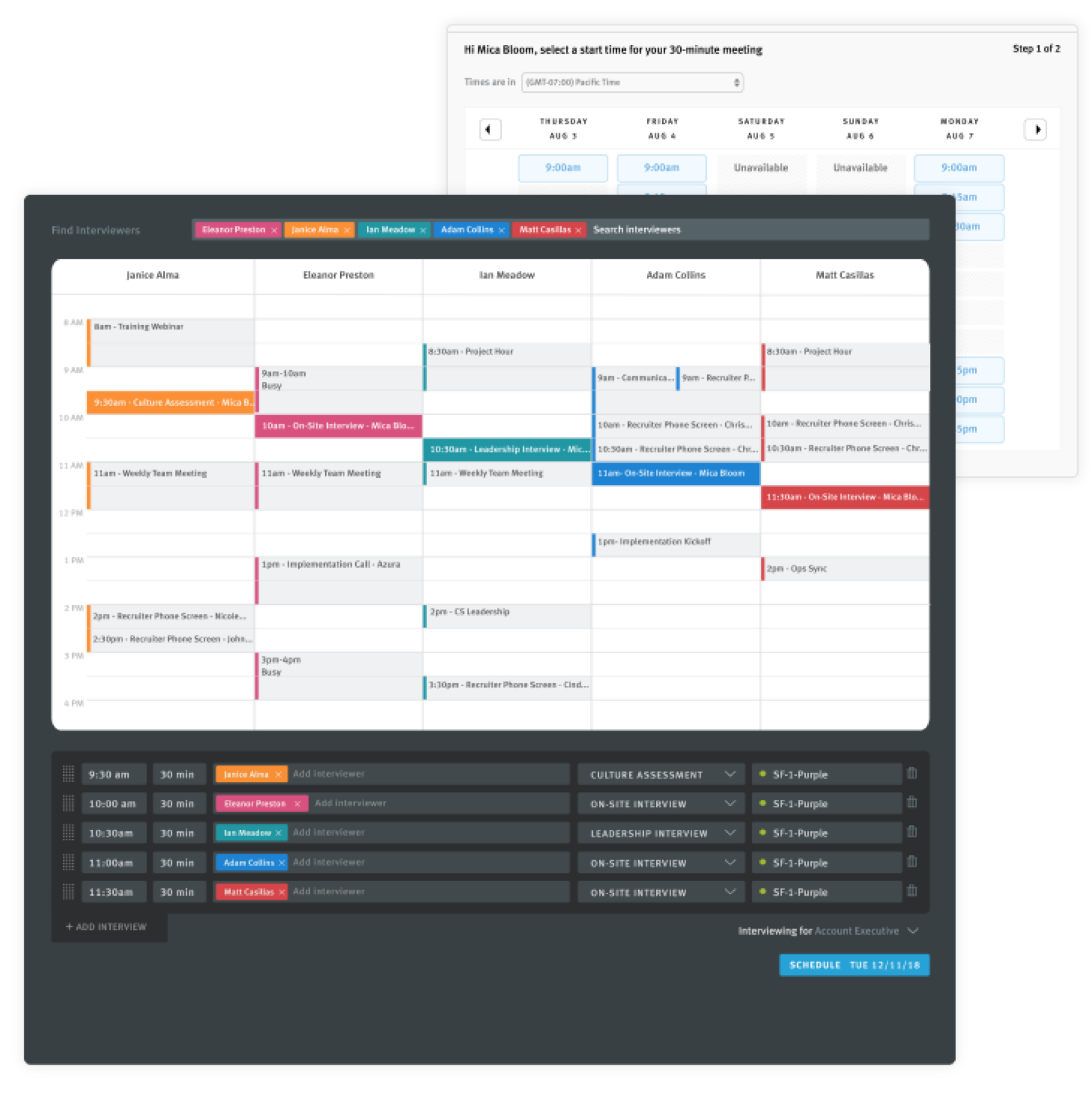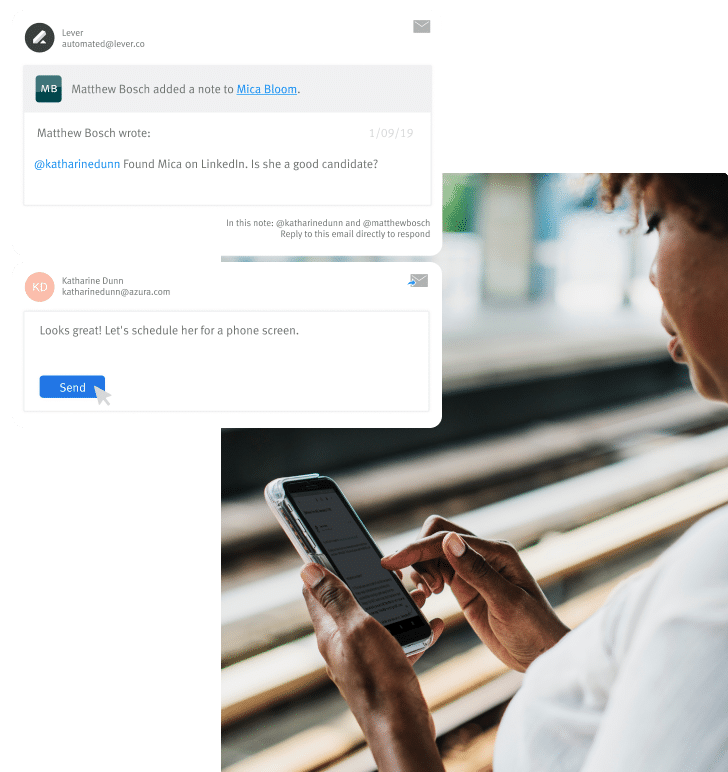 Meet your hiring managers where they work
Remove communication bottlenecks and arrive at hired faster than ever. Let hiring managers review candidates, leave feedback, and approve offers right from email.
Start every day knowing exactly what you need to do, with tasks for reviewing candidates, scheduling and rescheduling, leaving feedback, and more, built right into your candidate dashboard.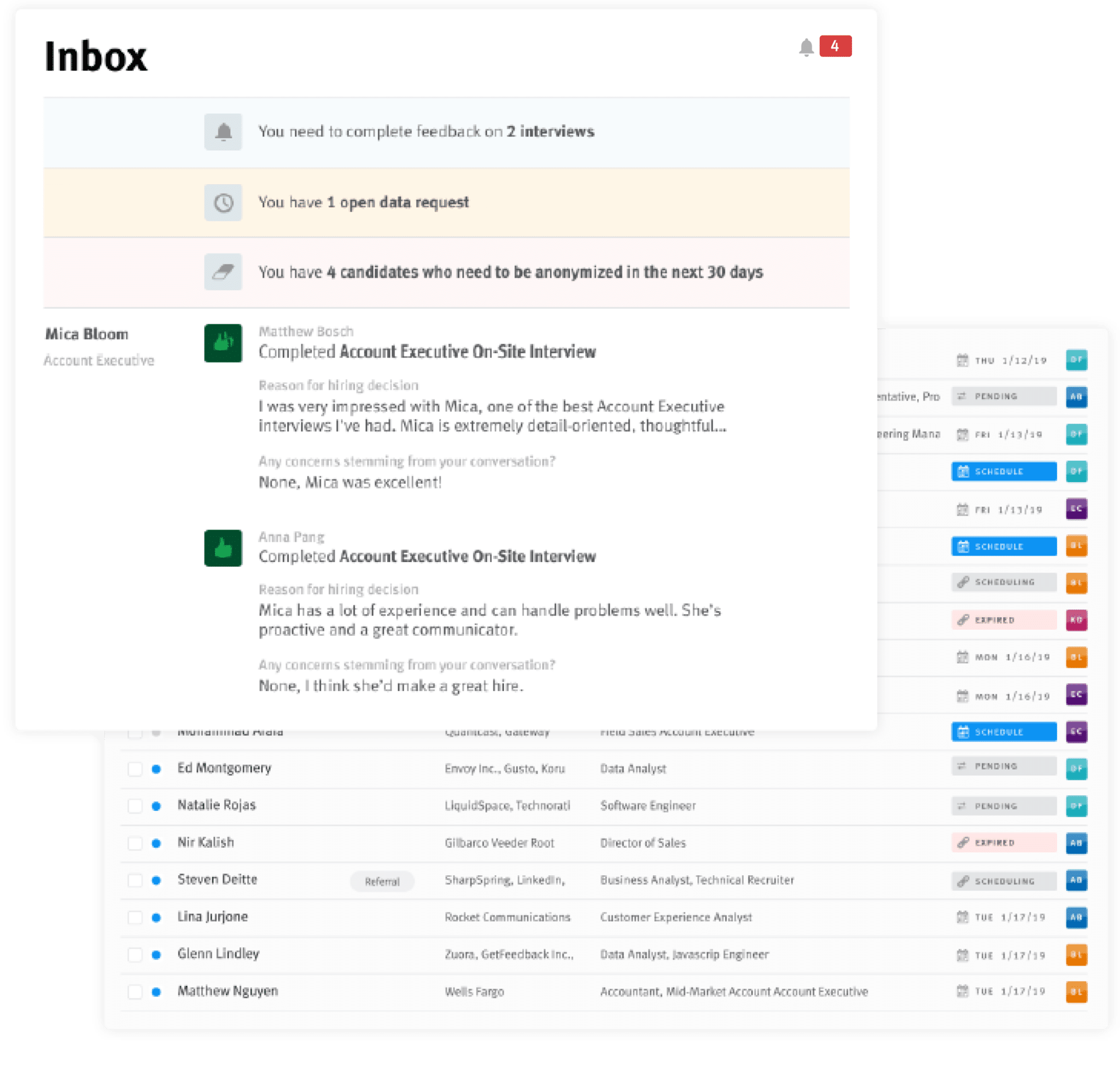 Make great hiring decisions and reduce bias
Structure your interviews with robust and customizable interview kits, so you can collect all the information you need to make confident and unbiased hiring decisions.
Drive improvements with data, not your gut
Be the data-driven expert your executives rely on, with out-of-the-box and customizable reports on key metrics, including source of hire, time to hire, conversion rates, and more.