Logo
This is the official Lever logo and mark for our company brand. For most cases, use the standard logo for a white or light solid background color. Inverted versions are also available for dark backgrounds — Lever Navy (Blue 800) and Gunmetal (Grey 900). Most importantly, refer to our safespace and minimum size guidelines to ensure that the logo is legible with enough color contrast for accessibility.
Standard Logo & Mark
The Lever logo always needs to be accompanied with the logo mark. Therefore, it's important that the background colors behind the logo follow the below guidance to ensure that the logo mark has proper contrast.
Standard logo for use on White, Snow, and Solitude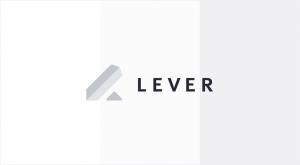 Inverted logo for use ONLY on Lever Navy and Gunmetal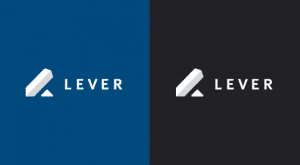 Print Format
We also have an alternative logo that should only be used for print formats that require a single color option. Do NOT use this option for any digital materials.
Single color logo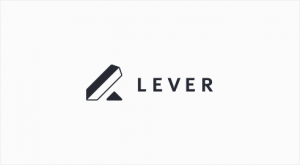 Inverted single color logo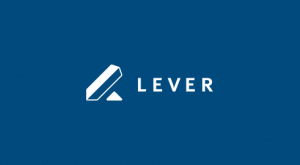 Spacing & Sizing
There should always be a safe space free of any graphics or text surrounding the Lever logo. The ideal safe space is found by taking the height distance (x) of the logo and applying the same distance around from the edges of the Lever logo or mark. Make sure that logo is not smaller than the defined minimum sizes for any format including web, print, and promotional items.
Single color logo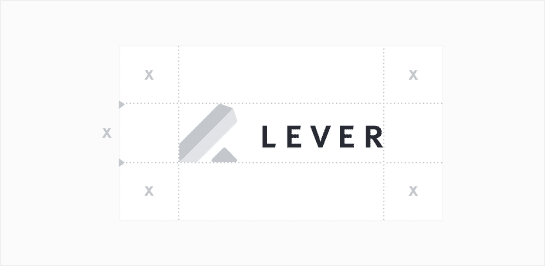 Minimum size – Digital

To ensure the logo is always digitally legible, the logo height should always be 24px or larger.
Minimum size – Print

The minimum logo height for print is 0.25in or 6.35mm
Partner Logos

Logo Misuse
The Lever logo is never meant to be altered in anyway. Please treat our logo with respect and avoid the following scenarios, some of which are illustrated below.
Single color logo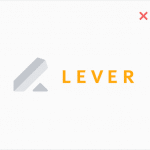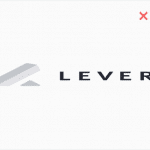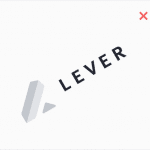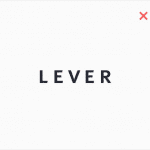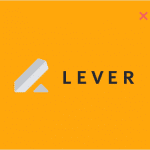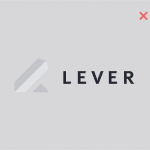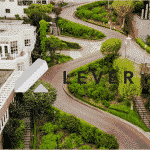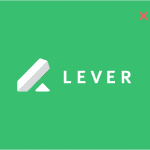 Don't change the color of any part of the logo
Don't distort the shape or proportion of the logo
Don't rotate or turn the logo from the rest of the content
Don't distort the shape or proportion of the logo
Never compromise or manipulate the Lever identity in anyway
Don't use the Lever word mark as a standalone without the logo mark
Don't use either logo options on colored backgrounds or mid-tone greys
Don't use the logo on a busy background image