Illustration
Lever people illustrations are custom renders and are comprised of simple shapes, colored accent fill in either the shirt or pants, and a Gunmetal grey (#222326) stroke. Illustrated people should be diverse—utilizing only the approved the skin tones indicated below. The illustrations should only be used on a white background or light grey background. Never alter the style of the illustrations.
Illustration Examples
Illustrations should include a grounding shape, so that the people are not floating in the space. People can stand, sit, carry, and walk on shapes. Shapes should still follow guidelines of the "Shapes + Patterns" section of this guide. Balance color use of shapes and clothing according to Lever's color guidelines.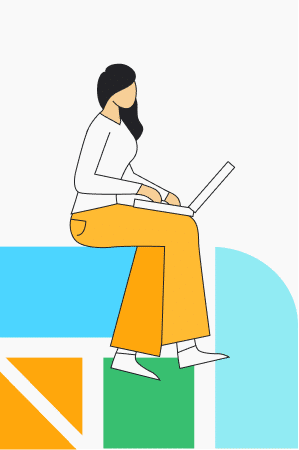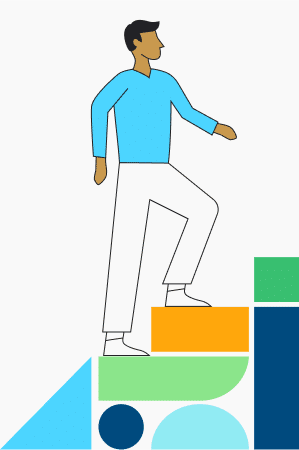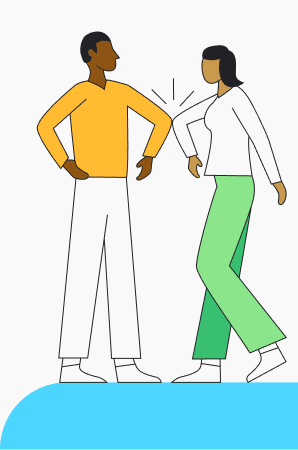 Stroke
Lever people illustrations should always use Gunmetal grey (#222326) for the stroke. The stroke weight varies depending on the size of the illustration and should be scaled with the illustration. Whatever stroke size is used for the person should also be used in select background elements.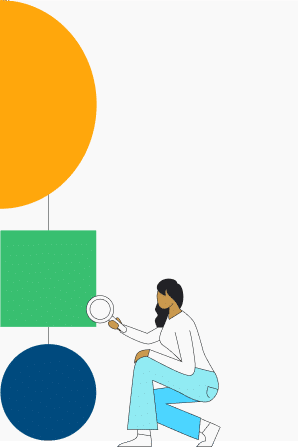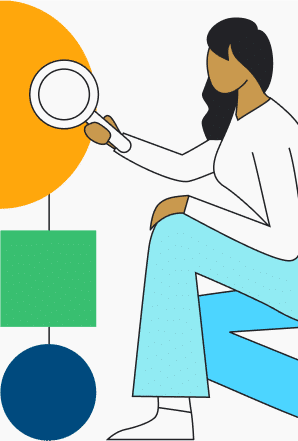 Skintones
The colors for skin tones are shown below and are only for the people illustrations. These colors can't be used anywhere else.

Light Skin Tone
#F6CE97
RGB (246, 206, 151)

Medium Skin Tone
#C9984F
RGB (201, 152, 79)

Dark Skin Tone
#8D5514
RGB (141, 85, 20)

Hair and Face
A variety of hairstyles can be used for Lever people illustrations. No facial hair. Below are approved styles, and feel free to create new styles that are simple in design. Hairstyles of any length can be applied to either gender. Hair is always colored the same as the stroke (Gunmetal grey – #222326). Feminine faces use a rounded shape and masculine faces are more angled with a nose; below are the two face shapes used.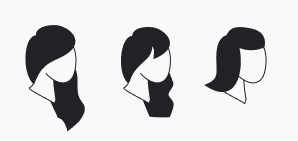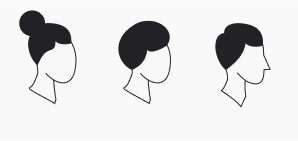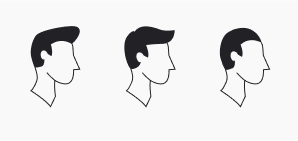 Illustration Misuse