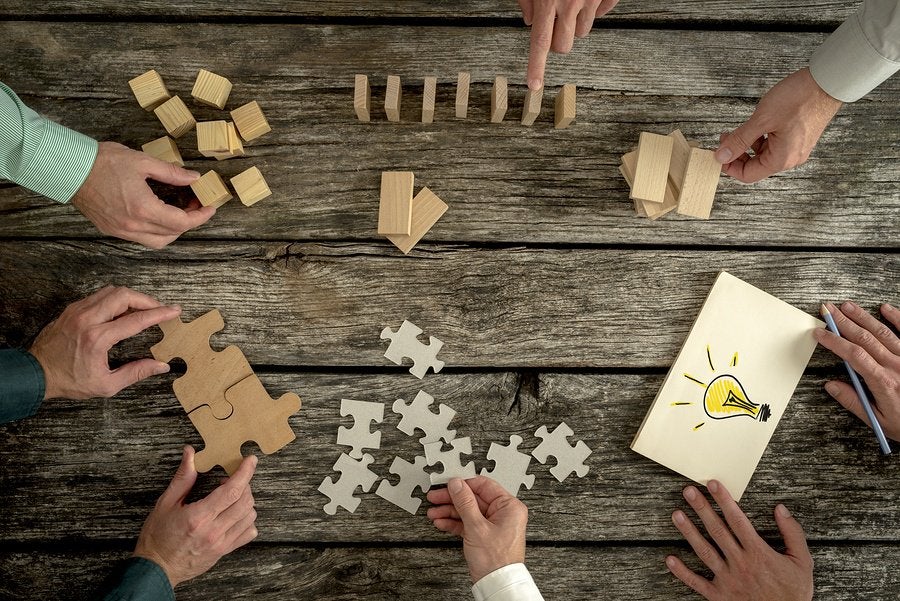 It's been (another) busy month at Lever. As a reflection of our ongoing commitment to consistently innovating for and with our incredible users, here's a look at some of our latest feature updates:
Track headcount with requisitions in Lever
Proactively plan your hiring goals, work more efficiently with Finance and HR, and keep all your systems up to date by syncing requisitions between Lever and your HRIS. The best part? It's totally customizable. You can associate one job posting with a single requisition (for instance, when you want to hire one Data Analyst and publish one job posting), one job posting with multiple requisitions (if say, you want to recruit an entire team of Data Analysts but only need to publish one job posting), or multiple postings with one requisition (when you only want to hire one Data Analyst but need to publish multiple postings to attract a wider range of top talent – one posting for "Data Analyst", another for "Data Scientist", and one for "Research Analyst") – whatever relationship works best for your hiring needs.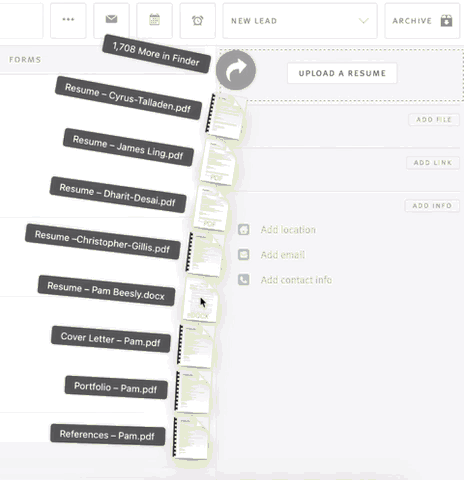 Drag and drop files into the candidate profile

Our resume and file upload functionality got a facelift this month. Easily add in files and distinguish resumes from the rest, so your team can always find the information they need. Drag and drop all the extra files on your desktop into Lever, so you can maintain a single source of truth on every candidate.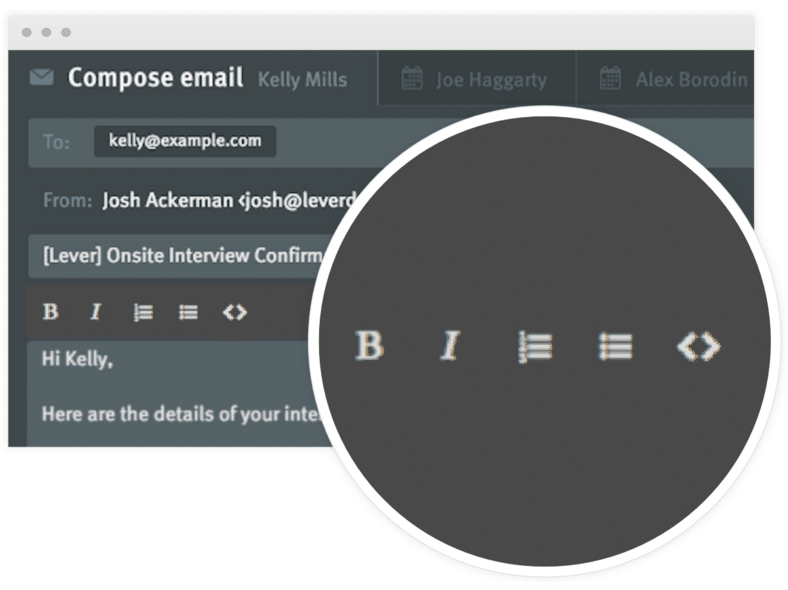 Craft emails that stand out with rich text options
Whether you are confirming an application submission, setting up an interview, or even giving a rejection, emails with personality leave a lasting impression on candidates. So, show your voice and add a unique touch with rich text options. Bold, italic, underline, and more – go ahead, craft the perfect candidate outreach!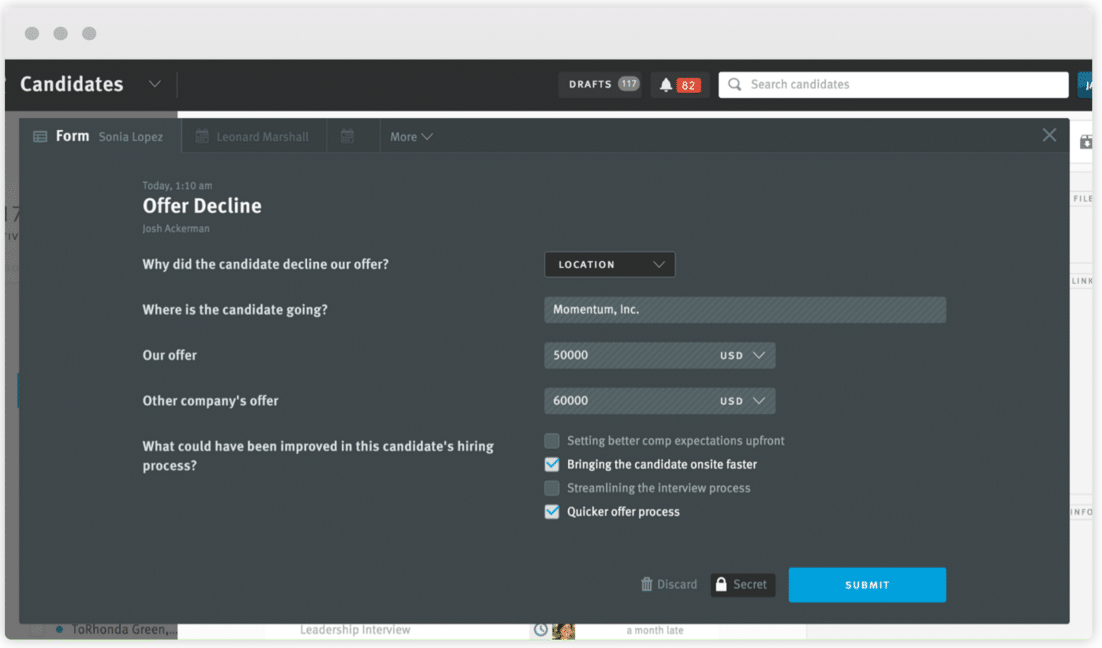 Collect clean data with ease through custom forms
Every wondered why candidates are declining your offer? Or what competitive compensation they are receiving? You can build a report for that. Lever's forms make it easy to collect clean data right from the candidate profile, so you can easily build a report later with the key information you've been tracking.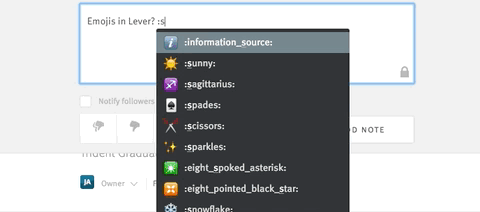 Engage your team with emojis
Sometimes you're so enthusiastic about a candidate that words alone just don't cut it. Pepper your notes with these brightly colored bundles of emotion to make candidate feedback fun and get your team excited to collaborate. Take hiring to expressive new heights with emojis in Lever!
For more on the rich functionality in Lever, access our Features section or search our help center.