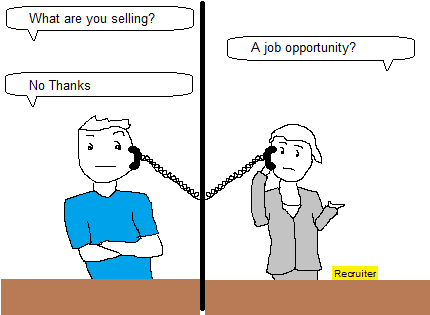 This is a guest post by recruiter Daniel Ahn.
No one told me when I became a recruiter that I'd be in sales – probably because when people think of sales, they think of used car salesmen or unsolicited, pushy phone calls. I sense that people are starting to develop similar associations about recruiters.
The advent of LinkedIn has armed recruiters with Weapons of Mass Inmail to bombard candidate inboxes with job propositions, the same way sales development siege our inboxes with product proposals. I did a quick Google Search on 'LinkedIn InMails' and some results I got back were:
"5 Steps to Get a Higher Linkedin InMail Response Rate"
Why are LinkedIn inmail response rates low? – Quora
How to Craft a LinkedIn InMail That Gets Results – HubSpot
Now more than ever, recruiting is like sales and sourcing candidates is like prospecting customers.
Before becoming a recruiter, I learned a lot about interviewing, but I was naively unaware of sourcing candidates. In my recently graduated brain, sourcing meant posting job ads. Job ads meant hungry job seekers would line up, like mosquitos attracted to the light. No job seekers meant the market was dry. I'd dust off my hands, pat myself on the back and call it a day, thinking I did everything I could do.
But it turns out, recruiting without sourcing is like sales without prospecting. In other words, it's essential. The persistence of great salespeople – the ones who are constantly sending one more email than the rest – makes them more successful. And in order for companies to be successful at sourcing, and in order for companies to hire the best people, in-house recruiters and HR departments everywhere could learn a thing or two from adopting a sales mentality.
Here are four sales techniques to help boost your hiring success:
Know the product, then identify a target market for efficiency
A recruiter's "product" is the job description. A salesperson would never send a cold outreach email without knowing their product and the people who might need it, nor should a recruiter start sourcing without a deep understanding of the role and the candidates who may be a good fit. A recruiter can't have a sourcing strategy without knowing where to look or who they're looking for.
According to recruiting expert Lou Adler, his first rule of recruiting passive candidates is to define the job through a performance-based job description. Understanding the job description and what a successful candidate needs to do in order to be successful will prevent recruiting in the dark, or what I like to call it: the post and pray.
Be prepared for cold outreach but sell the problem you solve, not the product
I know from personal experience how frustrating it is when a sales prospector focuses all on the "what" they're selling and not at all on the "why" I should care. For example, staffing agencies try to sell me on their services saying that they hire for HR, Finance, and Marketing positions in the North Jersey area. Note to staffing agencies: That's not overwhelmingly impressive, so do 50 other agencies. If you tell me you have three candidates who would be a perfect fit for the finance position I currently have open, then that is an example of solving my problem and I am more inclined to call you back.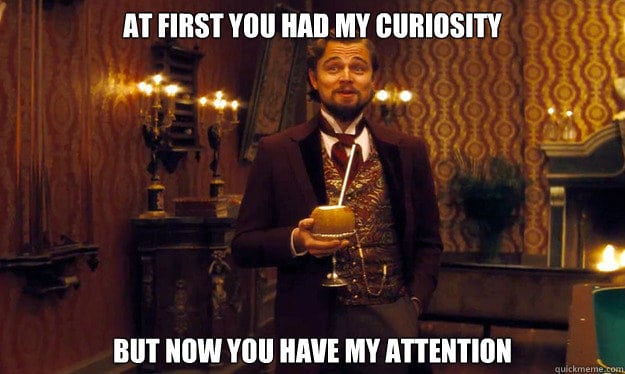 Likewise, candidates couldn't care less that my InMail tells them about how great our company is or that I think they will be a great fit for the role. I am selling my company and my position, but I am not solving their problem.
Instead of merely describing your open role and pointing out the culture of your company, connect the dots about why a candidate should care. Will this be a big promotional move? Is there opportunity to make meaningful impact on the team? LinkedIn's Global Job Seeker Trend Survey found that a lack of career advancement opportunity is the #1 reason people switch jobs. Now that's a problem! Although career advancement opportunity won't be everyone's #1 draw, I increase my chances of success if I can sell a candidate on the growth potential at our company and map out a clear path for advancement. Then, I will be solving the candidate's problem, not my own.
Start cultivating long term relationships to turn 'no' into 'later'
"They seem happy with their product so I won't bother selling to them."
– Said no salesperson ever
Salespeople don't divide their market into people who are open to buying and not open to buying. They approach their target market and start building relationships. Internal recruiters should not be satisfied with only fishing in the active job market. According to LinkedIn's 2015 Global Talent Trend Report, 70% of the job market is comprised of passive job seekers. Reeling in a quick hire in the active job market is instantly gratifying but the patient process of catching a perfect fit from the passive candidate pool can be much more rewarding.
Recruiting software like Lever Nurture make it easier than ever to build ongoing relationships with passive candidates. Salespeople have customer relationship management and recruiters have applicant tracking systems. Lever Nurture is both. It allows recruiters to efficiently maintain relationships with passive candidates. In my opinion, the best part of the tool is that it allows executives and hiring managers to be involved in relationship building process. The recruiter reels in the candidate, while the hiring manager prepares the net to secure the catch. Winner winner Salmon dinner.
Approach onboarding like customer success to maintain and add value
Customer success, customer service, account manager, client relations – whatever they decide to name it, every company knows that a sale doesn't stop after the close. Ensuring customer satisfaction, selling in additional products, and renegotiating contracts are all part of pre-sales to add or maintain value with existing customers.
If a sales doesn't stop after a close, then recruitment shouldn't end after an offer is signed. Josh Bersin of Bersin by Deloitte compares employees to 'appreciating assets'. Employees who stay in their role longer become more productive over time. Companies can go out of business or face massive layoffs after losing a major account – imagine what the repercussions would be after losing a talented and tenured employee. That's like imagining the United States of America without George Washington. Check and Mate.
The future of recruiting
The golden days of companies waiting for candidates to fall into their laps are gone. The marketplace for candidates is no longer employer driven. The rise of social media and sites like Glassdoor give candidates more buying power to choose which companies they want to work for.In the arms race for talent, recruiters that partner with their sales team will find themselves ahead. So, go grab a coffee, or a drink (I prefer the latter) with a sales colleague: get inspired, relate with each other, and most importantly, start selling.