Every individual who's part of the hiring process relies on the candidate profile. It's the source of truth for each touchpoint with a candidate, and each internal discussion about the candidate.
But not every user comes to the candidate profile with the same agenda. Recruiters, hiring managers, coordinators, sourcers, and C-level executives jump into the candidate profile with different objectives, hoping to find different information. Every second it takes to find that information is another second that could have been better spent.
We redesigned the candidate profile to allow you to get to the critical information you need and take action. Months of user research proved to us that this information isn't always the same. When a candidate has just entered your pipeline, their resume, online profile links, and origin details make all the difference. And after onsite interviews, the team's feedback gives you the data to make strategic decisions.
The new profile is adaptive. It highlights the information you need to drive towards those strategic decisions. And it's intuitive for all stakeholders alike. The new profile tells the candidate's story in a linear, readable manner.
Centralized actions
Increase your efficiency in working through volumes of candidates with centralized actions. Add a note, send an email email, schedule an interview. Archive, snooze, or advance the candidate to the next stage.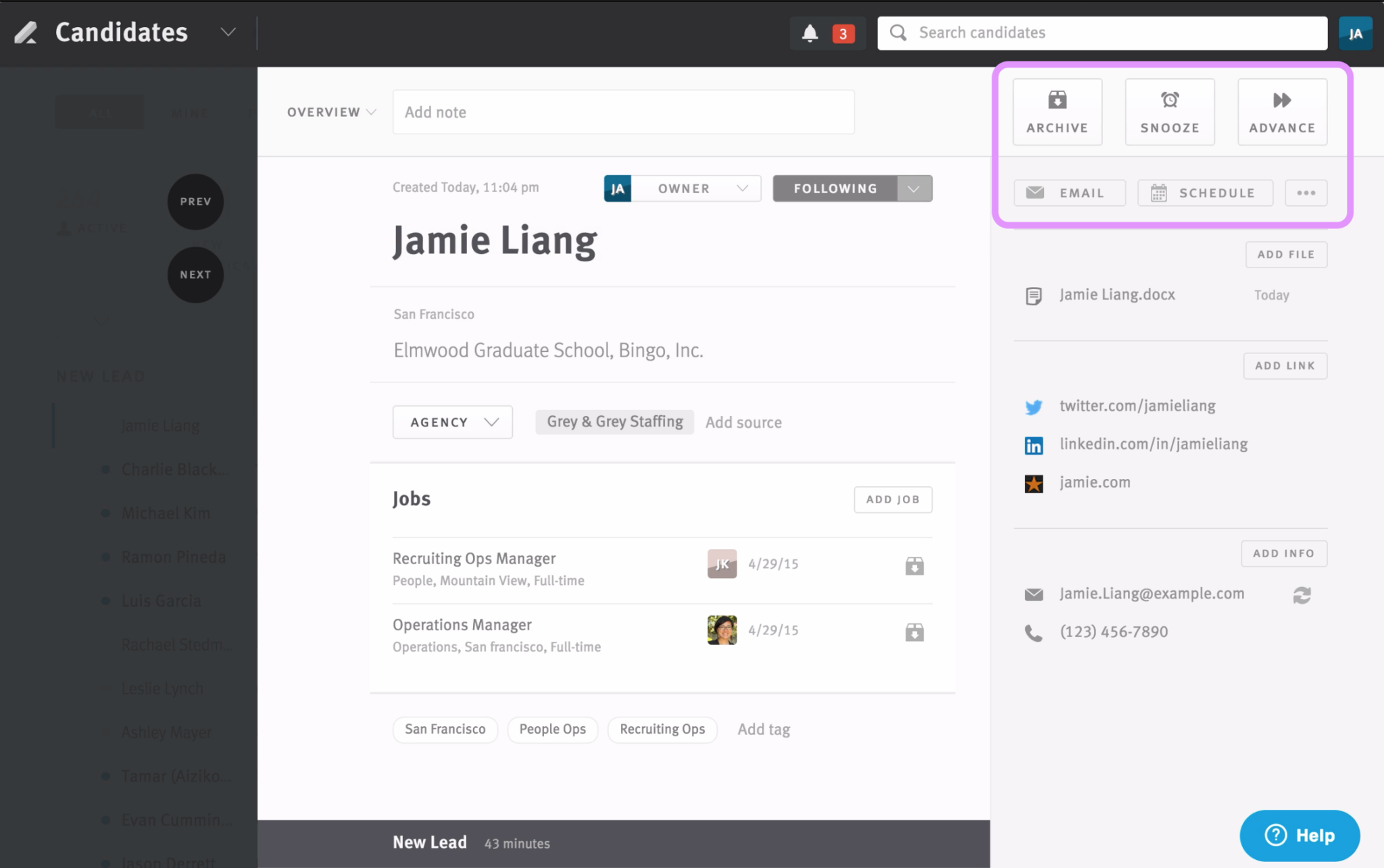 Easy access to candidate files, links, and contact info
Opening a resume file, LinkedIn profile, or online portfolio is no more than a click away.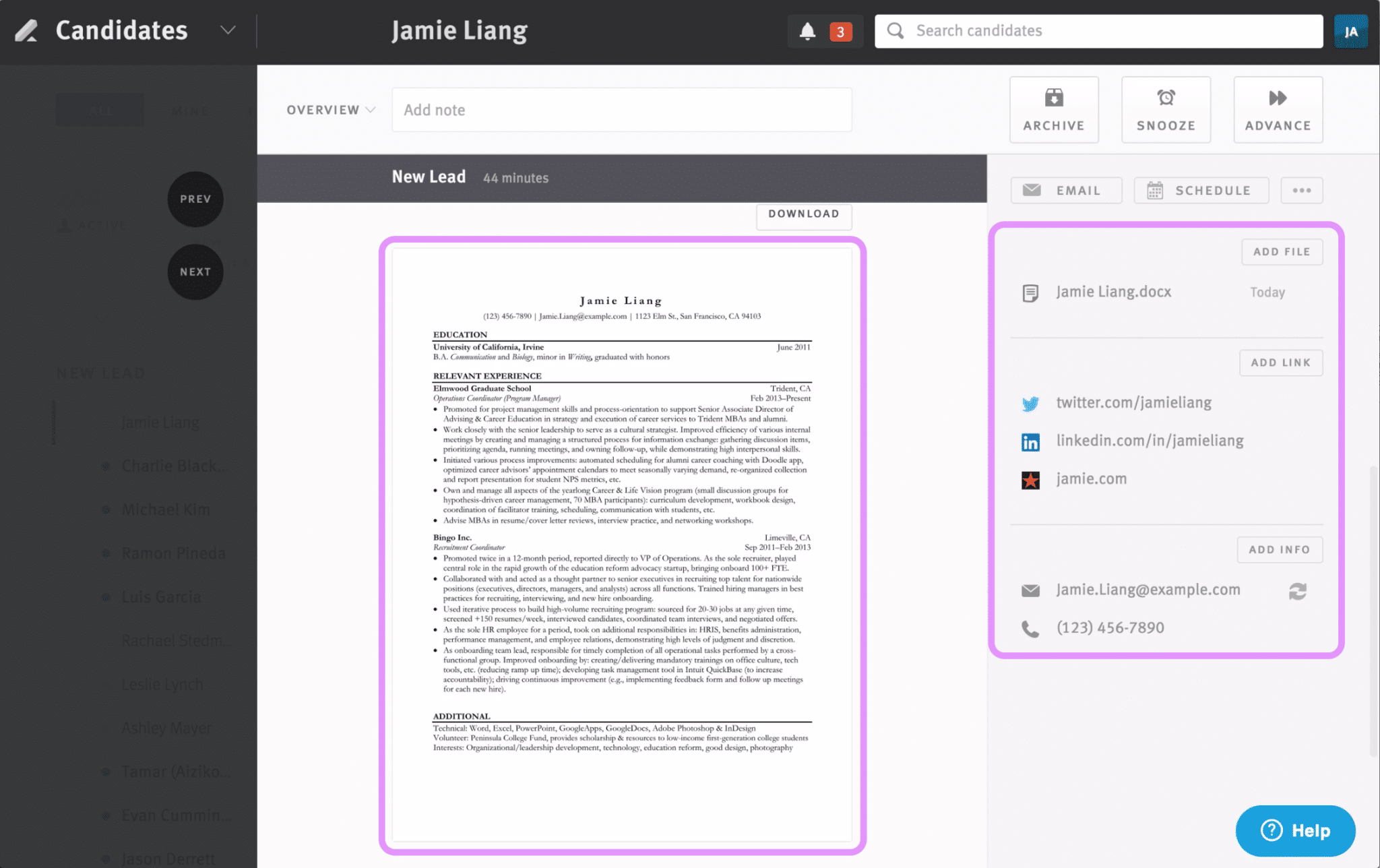 Revamped interview feedback summary
All the information you need to take an action on a candidate, minus the scrolling.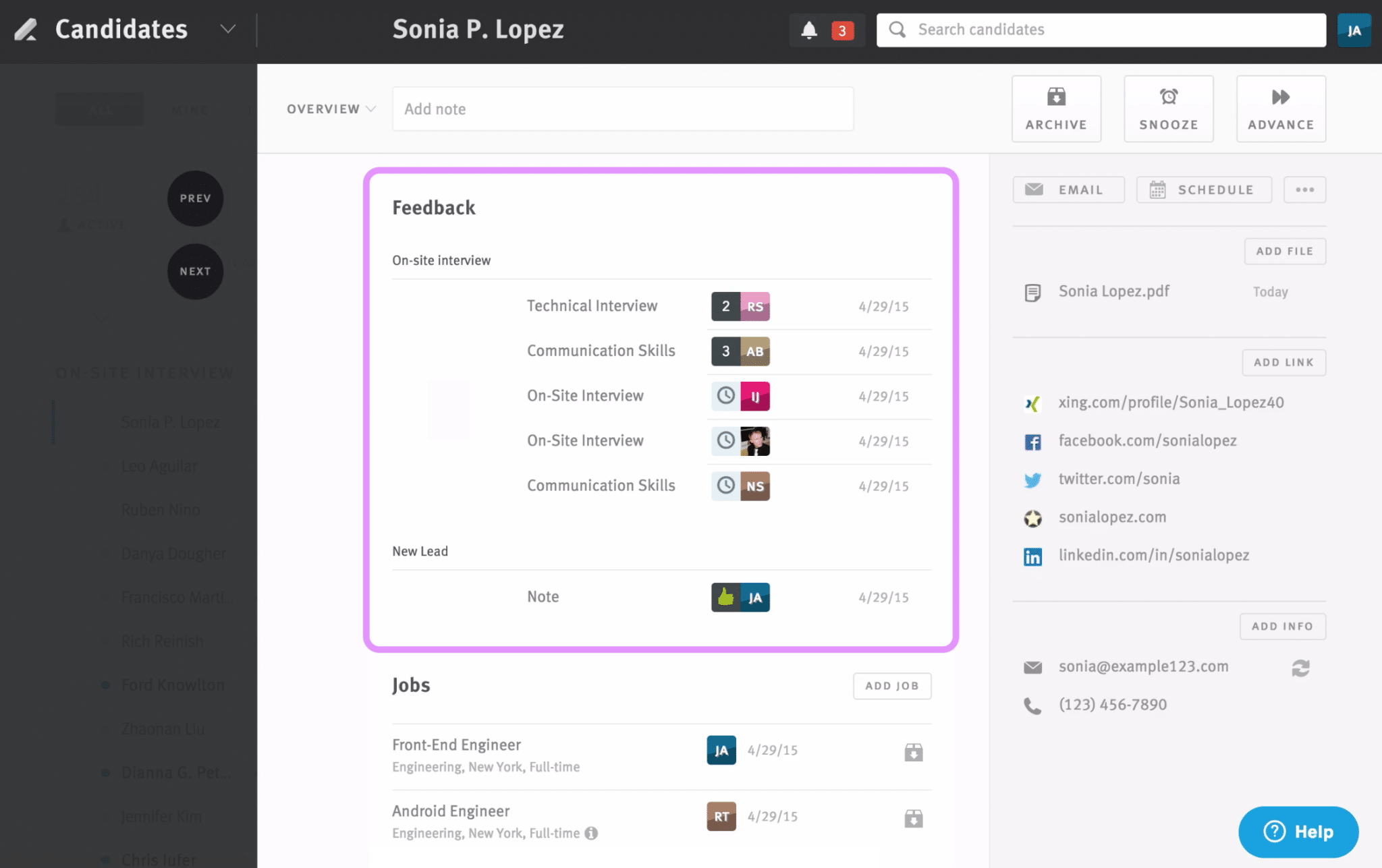 Every pixel on your screen is valuable real estate. We're elevating the value of that real estate with the new candidate profile.