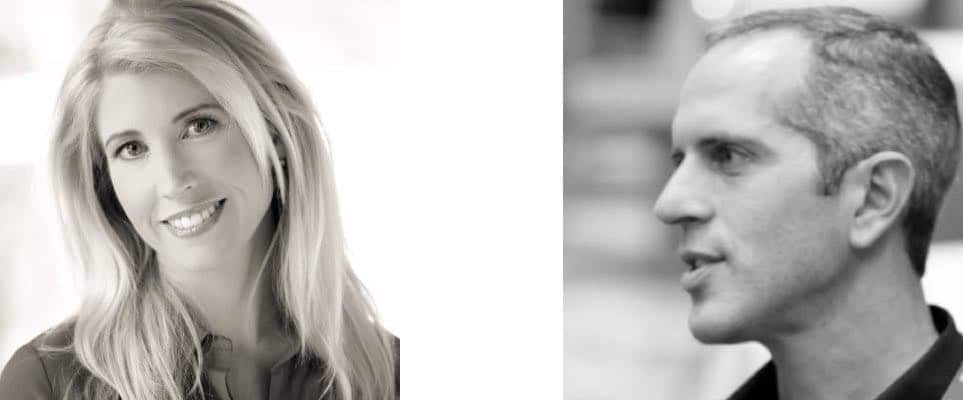 Brand Amper Co-Founders Lisa Cervenka and Jason Seiden

One of the things I appreciate about Lever is that it was built as the result of an actual need in the market; the founders embedded themselves at a hypergrowth tech company that is now a household name for six months and did nothing but study the reality of how people actually hired new talent, especially in a fast-growing company. The result? An entirely new way of thinking about the ATS.
I appreciate that story because it's the same approach we took when we built Brand Amper. Brand Amper is a brand communication platform that captures employees' stories for use in recruitment marketing; we built it to solve an actual need that we found while working as certified consultants for one of the Big three social media platforms. We trained more than 10,000 professionals, and studied more than five times that number of employees to come up with our solution.
What we discovered was that the way in which many companies communicated their Employer Branding to the market contained a fatal flaw. We could predict when programs would backfire, and importantly, when attempts to engage employees would leave them alienated instead. Alienating employees was an especially huge problem, because disengaged employees now have a voice in the market, especially via Glassdoor, Twitter, LinkedIn, and Facebook, where they can (and do) actively undermine the company's branding work.
And just like Lever in the ATS space, we were able to use our insights to solve that problem.
Next Wednesday, I'll interview my co-founder and Brand Amper's Chief Branding Officer, Lisa Cervenka, about what we found, why so many companies miss it (despite the solution being common knowledge), and the massive benefits of implementing it.
The webinar won't be the typical fare; this one will move fast, offer you something you can turn around and get approval on quickly, and implement with confidence that it'll make both employees and executives smile.
Join us!
Sign up here to leatn the fatal flaw in employer branding: The 1 Trick to Engaging Employees in Recruiting (Can You Handle It?!)