In January 2016, our 6-person customer success team was working with hundreds and hundreds of companies. At the time, they'd temporarily set up shop under our CEO, Sarah. One CS rep, Chelsea, remembers having 100 customers to deploy in her queue alone. The team was small, but they were scrappy.
These days, that lean dream team is a bit less lean. They've grown into a diverse team of well over 20, all of whom share an unparalleled spirit and drive to brighten the days of both their customers and fellow employees. In short, they epitomize dynamism. What's their secret? To hear them tell it, the answer lies in their SVP of Customer Success, Todd Martin. The moment he signed his offer letter in February 2016, he began gradually rolling out structural and cultural changes. Look at the team now, and you can see how deeply those iterations have impacted their trajectory.
Recently, we sat down with Todd to learn more about his journey before Lever, his hiring philosophy, and even his favorite Lever moment thus far.
Where were you before Lever?
I was CTO at a news agency and then a COO at a healthcare company. Before becoming COO, I wore several different hats; I went over there initially to run their nascent business development function, I ran our legal and regulatory affairs for a while, and then I had all of our Customer Success functions at one point. Our team was very mission-driven, it was the kind of company that was focused on people and saving lives on a day-to-day basis.
Throughout my career, I've always looked for roles that I haven't done before or areas that I'm curious about. Maybe I'm not necessarily qualified for them, but I always have an itch. I want to actually dig in and learn as I go.
What piqued your interest in Lever?
When I started looking for a new role, I thought – what do I really want to do? What am I excited about? What am I gonna have fun doing? I talked to a bunch of VC firms here in the valley, and compiled a whole list of companies. I was focused on enterprise and SaaS businesses, and found HR tech really interesting. Lever checked all those boxes, I loved the product. I saw no bounds in terms of its potential.
Also, the executive team really stood out to me. You've got three thoughtful, bright founders, and generally the decisions they make go through several iterations. You're not reacting to one founder's instincts, thoughts and approach.
The final thing is that I wanted to build something from scratch. I was a CTO and then I was a COO, and both roles involved a lot of cleaning stuff up, and fixing and refining processes. Lever's Customer Success team had six people. It was very nascent and early-on, and I saw it as a huge opportunity to start from the beginning – to set the tone and define our goals, determine what outcomes we could help people with, and think about how we could engage customers. Since I joined, that's what we've been doing, and it's been amazing. I'm still really excited about what we're building as we add more complexity to the business and the number and size of our customers.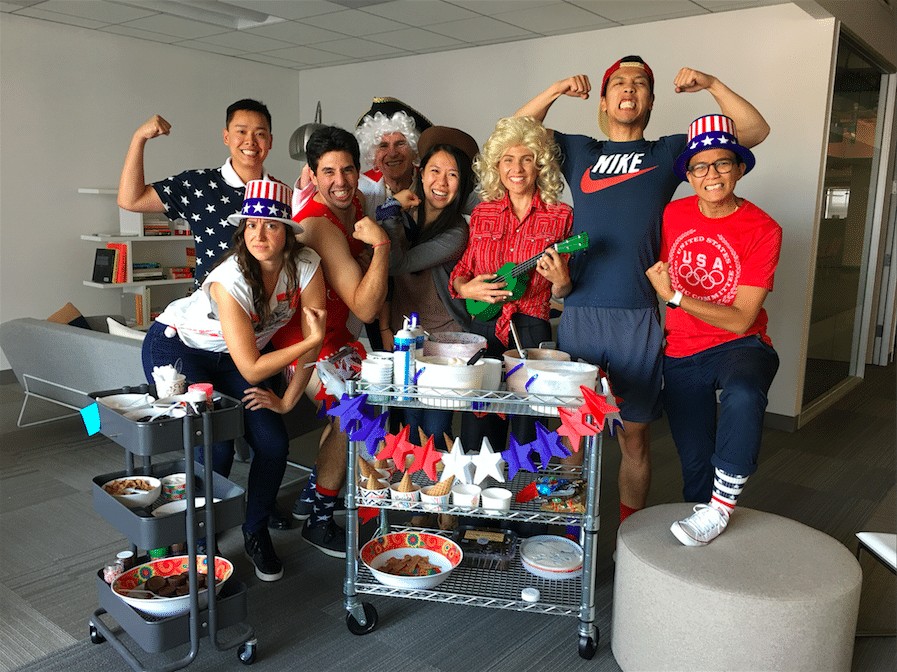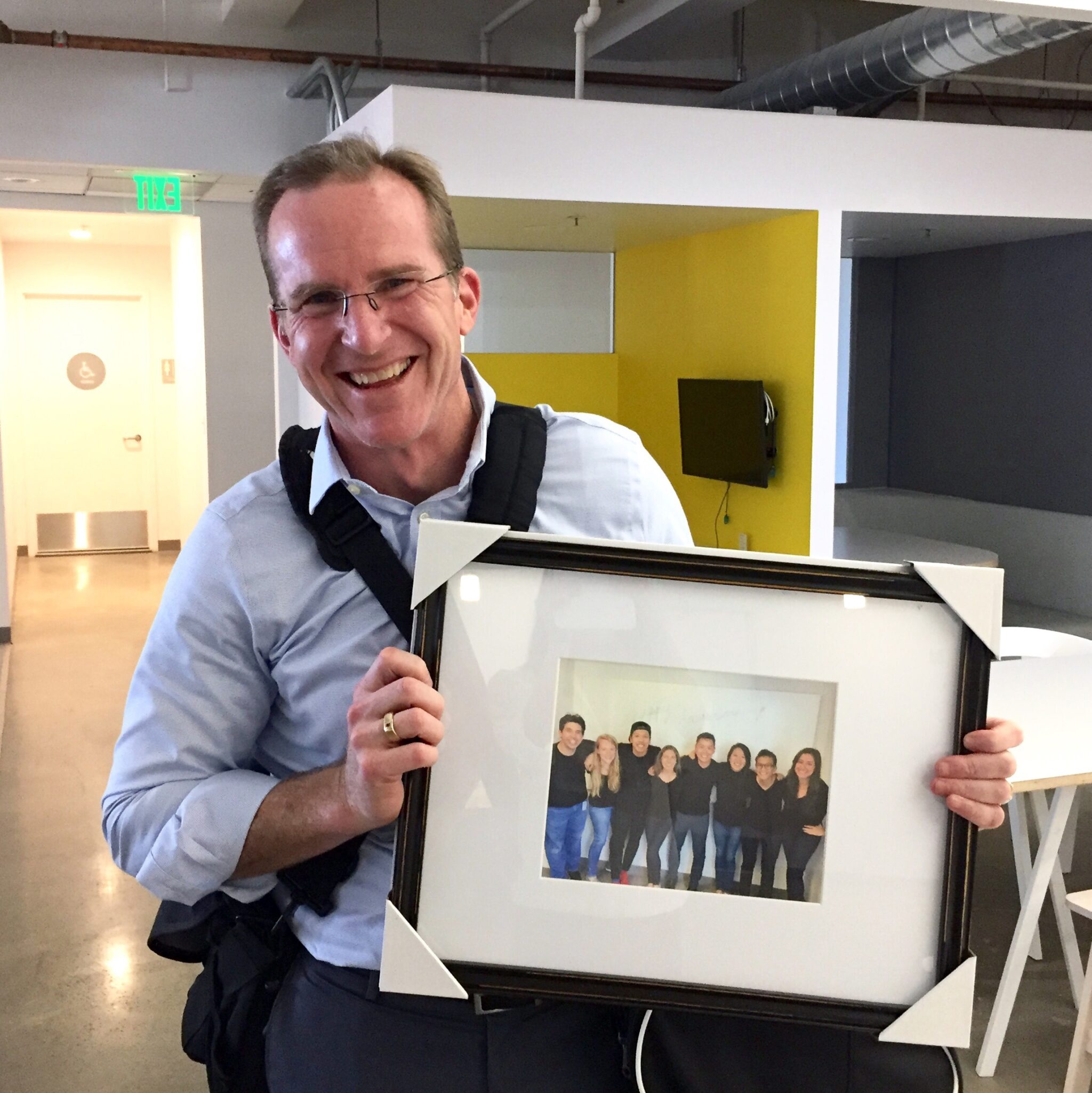 How did your previous career prepare you to help build the CS team here at Lever?
Tactically, my comfort on the technology side and operations component make the interactions with product, sales and finance more effective. I can empathize with what it takes to actually build product, what it takes to deliver things, and the entire team has built that empathy into the way we work.
But, I think the biggest thing that I bring to the table at this point in my career is perspective about how things work, and how they may not. I've seen a lot of different functions, and now I can share that wide variety of perspectives with my team. Team building and helping people with professional development was a big part of why I decided to join. When people don't really know what they want to do, I can help them appreciate that the next two years could just be a foundation for whatever they ultimately do. I think of it as helping people understand probable and improbable pathways in their career trajectory across Lever and beyond. It's powerful to show them: "Hey, look. I've done a lot of different things. I have an improbable background, but I can tell you how I did it, and you can consider doing it yourself." With that kind of non-linear perspective, I can help people understand different pathways and opportunities for professional development.
When you first started, the CS team had six people. It's honestly been mind-blowing to watch that growth as you've quadrupled it. How have you built and structured the team so successfully?
Today, you look at the team and go, "Oh, it's very clear that they have this goal." We didn't always have that kind of clarity – that developed over time. We added more success metrics and goals as we got more certainty around particular initiatives we were tackling. The first metric I posed was focused on driving urgency and the quality of each implementation. We started with a percent of all accounts within a specific number of days. But I had to get the team to buy in to that goal and own it. You say: 'Do you believe you can do this? Are you feeling confident? Because I think you can deploy x percent of your accounts within x number of days.' Then, they crush it, and maybe they even hit 10 percent more accounts right out of the gate. And you're like, great, we're going to progress the goal, and we're going to invest in making it manageable for you. We're also going to show you examples of your success, and over time we'll ramp it up.
I think about the development of the organization as an iterative process; you add new elements as you get comfortable with your approach. Don't over-engineer something, and don't add too much structure before you actually understand what you're trying to achieve. Do your homework. Change is hard, and we're talking about people, right? You can't expect that people will respond and shift overnight. When you really think about the history and evolution of the Customer Success organization, we didn't grow immediately. We changed over a period of three months, six months, nine months, 12 months. It was iterative, and it got progressively more structured.
Today, your team is frequently praised as exceptionally dynamic. How have you identified the "culture adds" who are constantly raising the bar for Lever?
That praise really goes to the team. We all take finding the right fit very seriously. I'm kind of known to stir the pot a little bit by introducing people who don't necessarily fit the norm. We look for people that are going to expand what we're good at, so that we don't have a team that's filled with the same type of person. Maybe they'll stretch us in a particular area, add something to the team to make us better. This desire for diversity of perspective is infused in the team in part because our customers are diverse, and we need to be able to reflect and understand that.
It's definitely a bit of a social experiment, bringing on people who have intangible qualities you think are valuable. Honestly, I think we've been lucky in a way; I have to call that out. Hiring is hard, and you can be as thoughtful as you want, but you may still make mistakes. You can't evaluate for everything in the interview process, but you just try your hardest.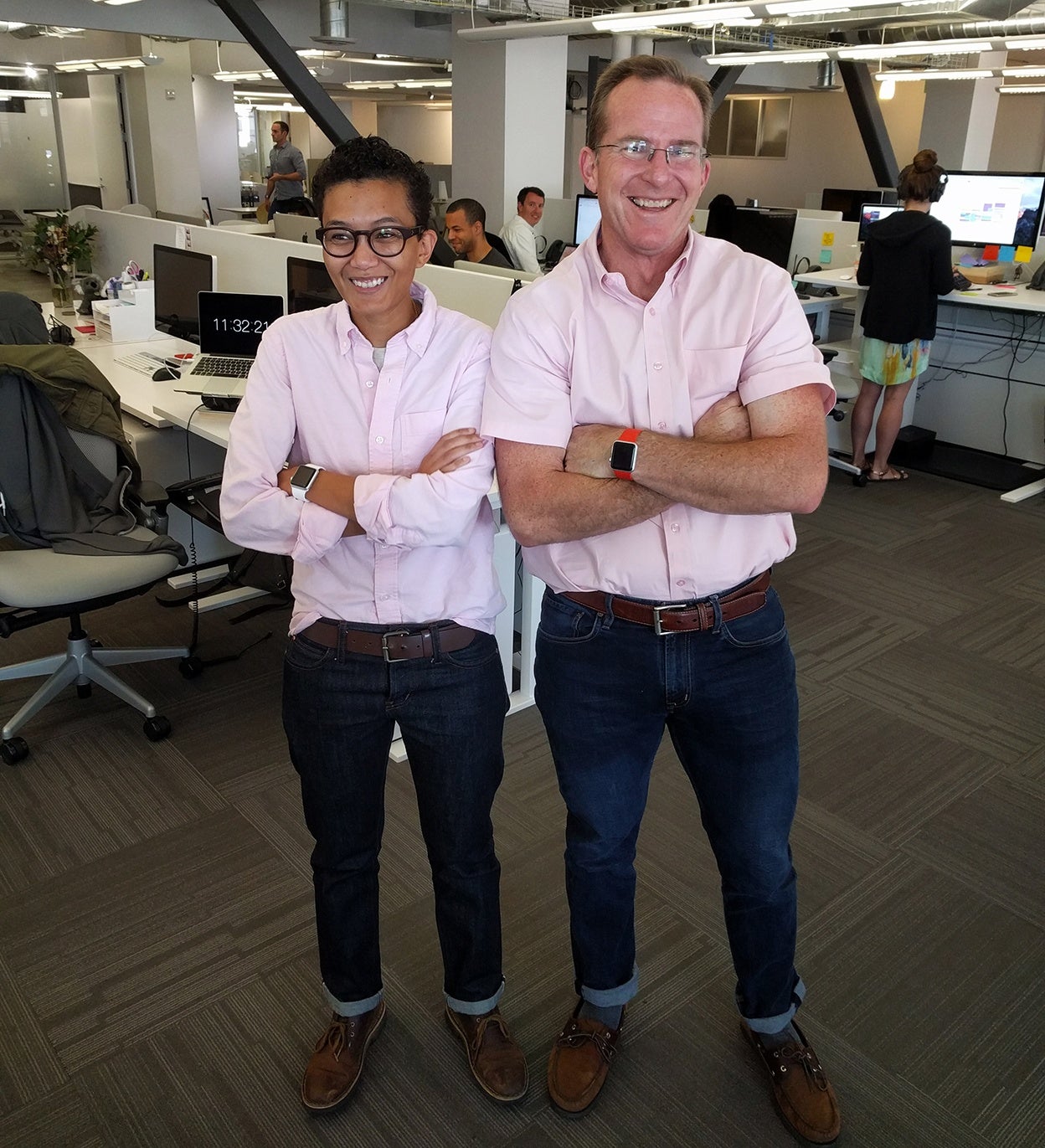 Can you talk more about what you specifically look for in candidates?
One of the most important qualities is just demonstrating a curiosity in listening, digging into what people are trying to accomplish, and then adapting.
The other piece is a customer focus. Our Customer Success team is full of helpers. They love empowering others to solve problems. That's why Customer Success is always reaching out to help different people in the company. It's part of their DNA. In the interview process, we look for candidates who share that same passion for helping others.
To gauge that quality, I'll usually ask behavioral-based questions. I'll ask them to reflect upon a specific experience in their past job. And when you're explaining an experience, you can choose a thousand different ways to do it. You can talk about it from a systems or a technology perspective, or you can have a relationship-based discussion about it. We look for the people who choose to talk about people.
If you were speaking to a candidate, why would you tell them it's the right time to join your team?
Well, we're just getting started. I mean, the journey has been amazing so far, but our team is going to double next year, and we're moving up market to tap into new frontiers. From solutions architects to tier two specialists and customer advocacy, we're supporting the full customer lifecycle. Our trajectory is just as fun as it was in the last 18 months. That's why I'm here, that's why I wanted to build a team like this. I'm excited to both bring new people in to contribute and watch people on the team reach the next phase of their career. It's awesome to think about what we can do together.
We've also built this supportive culture that I'm super proud of – where we celebrate each other a lot, and often. Each time we hire someone new, for example, we allocate 15 minutes in our next team-wide meeting for them to lead an 'about me'. That means every new team member actually has an opportunity to tell us about their family, their interests, why they came to Lever, and their professional history. Everybody gets a deeper appreciation of who that person is and what's important to them, which really develops a foundation for us communicate and work together.
Today, we actually all celebrated one of our managers, Leslie's, birthday. If you walked past her desk, you probably saw that we decorated it as always. But what you didn't see is that we went downstairs to do a little something more. We surprised her with a team meeting, during which she thought we were gonna talk about goals, but instead everybody made a video for her. One of her pet peeves is the idea of "favorite things", and so everyone went around and said "My favorite thing about Leslie is…".

Speaking of which…what is one of your favorite Lever moments?
I mean, there've been so many over-the-top things that the team has done, and they do it because they know they embarrass the hell out of me and make me really uncomfortable. But I have to say their plan for my 50th birthday was just amazing.
Through collaborating with my wife, they found out my birthday was coming up, and so they decided to present me with 51 activities that I had the option to complete during the day. I don't know why they came up with 51, to be honest – I think they just gave me one more for good measure. The activities included mandatory things like singing a karaoke song entitled "50 ways to be Todd Martin" (Paul Simon-style) with our CMO, Leela, in front of the company, and then I also had to do things like ride a scooter, juggle, and get 50 high fives, 50 hugs, a photo with 50 Leveroos and a lot more. It was all so embarrassing, and the point was that I had to get a certain number of points to actually get my birthday present.
What was your present?
Outdoor speakers for my deck. They knew I'd been working on my yard for the last few months, so they got me outdoor speakers that I was able to install. They're a fun, creative, spirited group, and they put so much work into planning it. They knew it wasn't something I'd normally do.
—
Interested in learning more? You're in luck, we are hiring for very team! Take a look at all of our open roles at Lever here.
For more on the people behind the product, check out our Inside Lever blog.