It takes a great amount of work across many teams and stakeholders to make a hire, and it's critical for your applicant tracking system to support the unique needs of each and every one of them – from Recruiting to HR and even Finance.
That's why we built flexible job postings and requisitions into Lever. With job postings and requisitions, every recruiting stakeholder benefits from workflows that fit their needs.
What's the difference between job postings and requisitions?
Job postings: A job posting is the candidate-facing posting that lives on your careers page. This is where you publicly feature your job description and collect applications.
Main users: Recruiters and hiring managers
Requisitions: Requisitions are used internally to allocate and track open headcount.
Main users: Finance and HR
Improve controls with flexible job postings and requisitions
Job postings and requisitions are separate in Lever because teams need independent places to manage applicants and headcount.
If you're hiring five account executives, for example, it's inefficient to open and close five separate job postings. In Lever, you can create a single "Account Executive" job posting, and associate it with multiple requisitions instead. This minimizes your work and keeps all of your candidates for a single role in one place.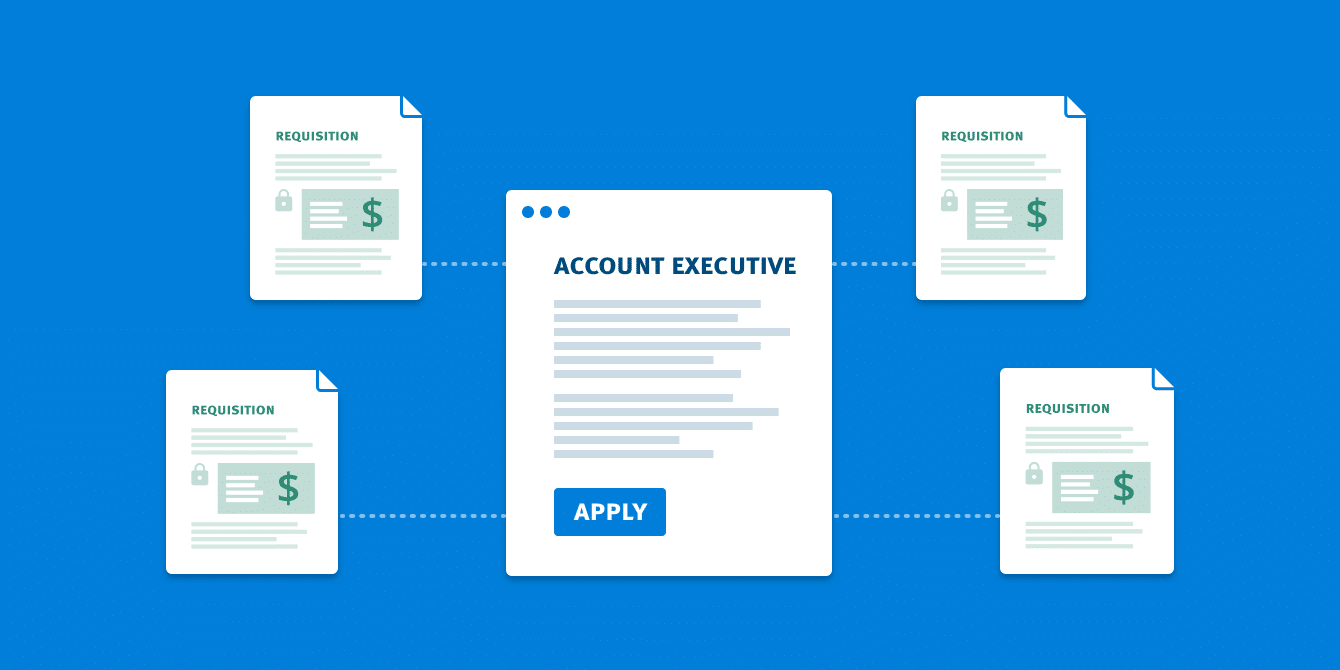 In other instances, companies may want to associate one requisition with multiple job postings. If you want to compare which job title attracts more applicants – such as "Data Scientist" versus "Data Engineer" – you can create two job postings tied to a single requisition.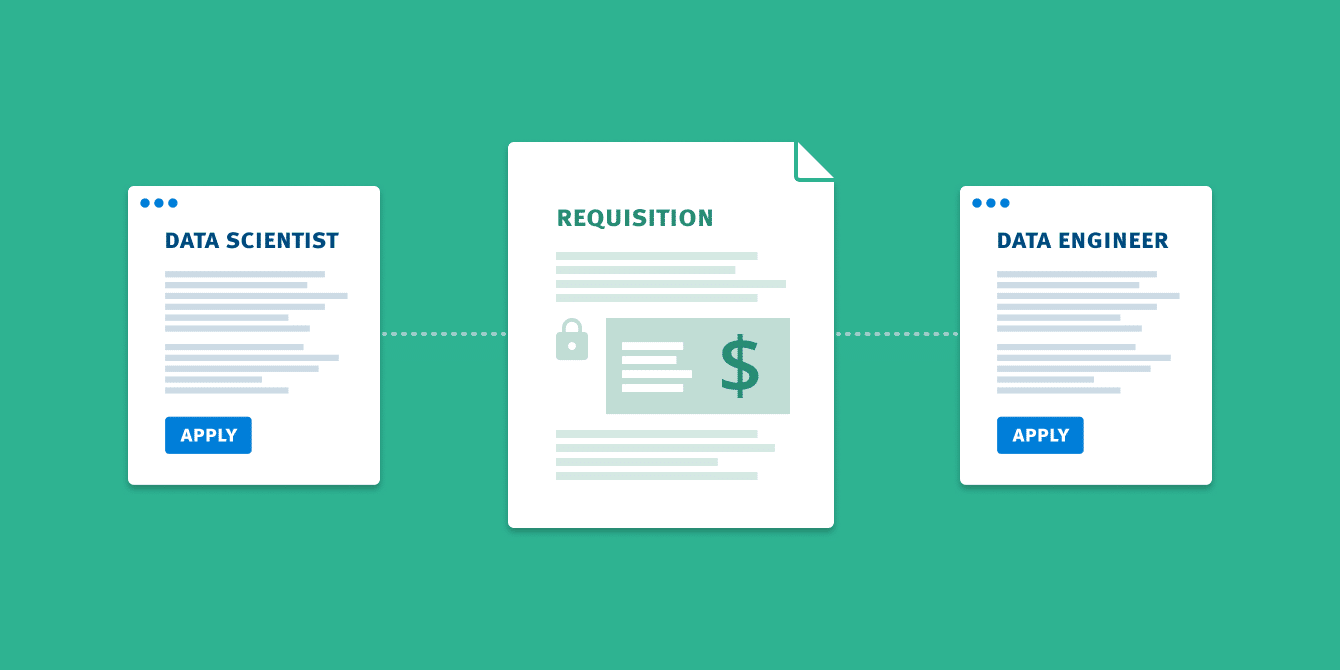 Job postings and requisitions give our customers the flexibility to support the unique needs of key stakeholders simultaneously. Finance and HR can ensure that headcount allocation is correct and transparent, while recruiters enjoy a single source of truth for each job, without the hassle of opening and closing multiple postings.
Align hiring managers and recruiters with job posting approval workflows
Job postings are often your first interaction with a candidate. It's important to work with the people who know the job best to write a job description that's both compelling and accurate.
Our new job posting workflows ensure that every job posting is approved by the appropriate stakeholders, and delivers the right message that's aligned with your company's brand before it can be published. We also help you stay organized with "Pending" and "Rejected" statuses, and keep your whole team in sync with internal notes on job postings. Polishing a new job description can be a tough process; we help make sure the right people have the chance to collaborate and give the green light before it's out the door.
Easily collaborate with HR and Finance through requisition approval workflows
By the time you're ready to give an offer, the last thing you want is to realize you don't have any open headcount, or your candidate is out of your compensation range.
Lever's requisition workflows foster collaboration between your finance and HR teams to secure each stakeholder's approval before recruiting even kicks off – meaning that you'll always have clarity around open headcount and compensation details. Each requisition is easy to create, and can be accessed from one central location within Lever. You can immediately see which requisitions are associated with which jobs, as well as the remaining headcount for each. With automatic guard rails, you'll never accidentally extend an offer if the headcount hasn't been approved.
Conclusion
Recruiting, HR, and Finance have long needed an applicant tracking system that caters to their needs around hiring and headcount, without delaying the speed or quality of their recruiting process. Now, they have one.
Request a demo to see for yourself how to power a collaborative recruiting process with flexible job postings and requisitions in Lever.