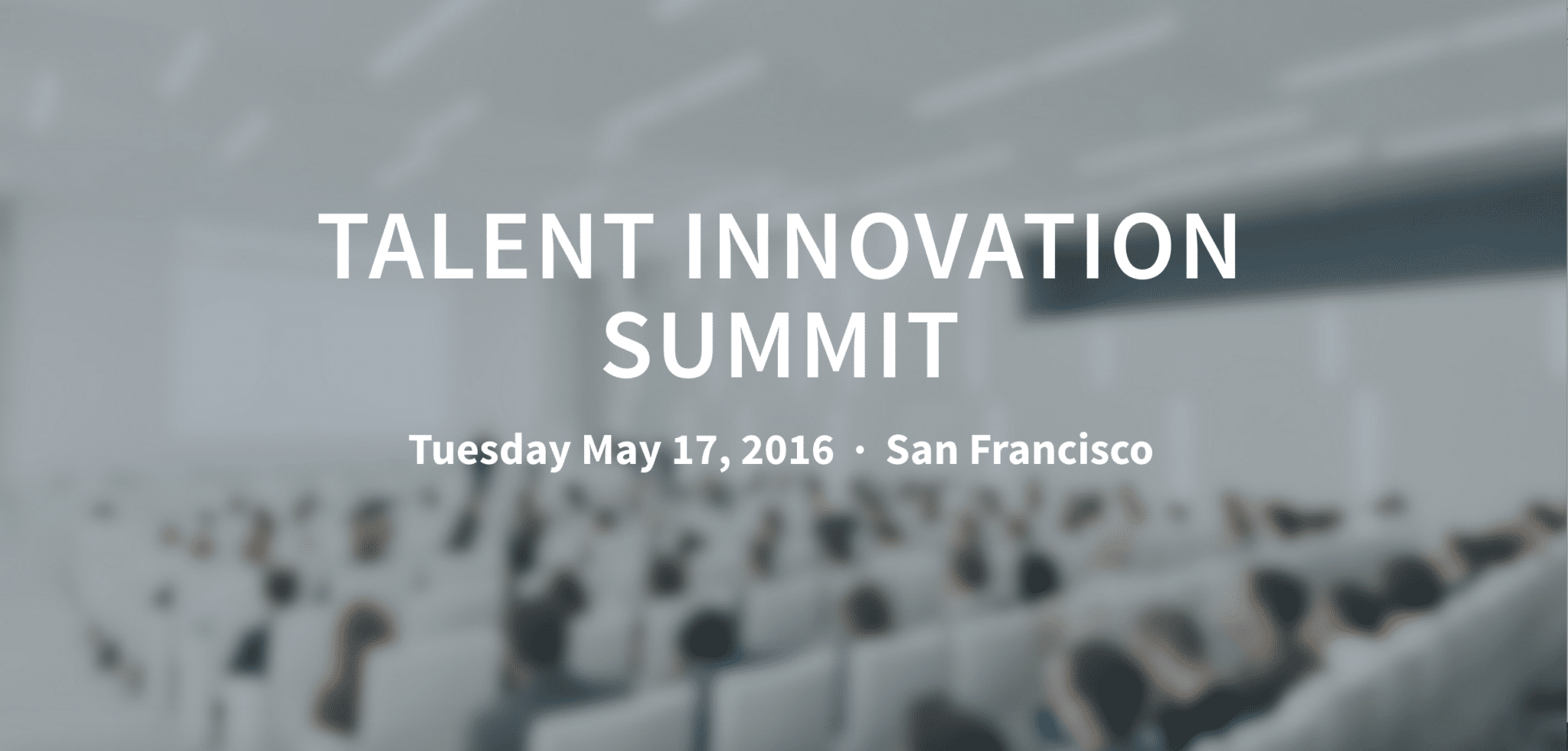 Talent acquisition leaders, this is your time. Your c-suite has never been more aware of the importance of talent, of how best-in-class recruiting can dramatically improve your company's destiny. That puts you in a stronger than ever position to drive impact.
But to outmanoeuvre your competitors, you'll need to rally your entire company behind the cause, and you'll need to come up with ever more creative ways to recruit. To inspire you on that journey, we're excited to announce our inaugural Talent Innovation Summit, which will take place on Tuesday, May 17 in San Francisco.
We know you're busy, so we're cramming a wealth of value into a single, action-packed day. You can expect highly relevant sessions featuring some of the industry's most respected talent leaders including Nellie Peshkov, VP Talent Acquisition at Netflix and Rachel Williams, Head of Diversity and Inclusion at Yelp; thought-provoking dialogue with a panel of sharp industry analysts, including William Tincup, Matt Charney and Kyle Lagunas; the latest news on Lever's product roadmap; and ample networking with like-minded people.
What's more, in recognition of the fact that the best recruiting teams work in strong collaboration with their business leaders, our conference will include a special workshop geared toward hiring managers, led by the Adler Group. The first 50 recruiting leaders to register for the conference will have the opportunity to bring one hiring manager free of charge. This is a great opportunity for you to help a key business stakeholder fundamentally improve the way they think about hiring.
Registration is now open. Sign up early to take advantage of our best rates and bring your hiring manager. We'll continue to add speakers and details in the coming weeks, so please keep an eye on https://summit.lever.co and feel free to email summit@lever.co with any questions. We look forward to seeing you there!