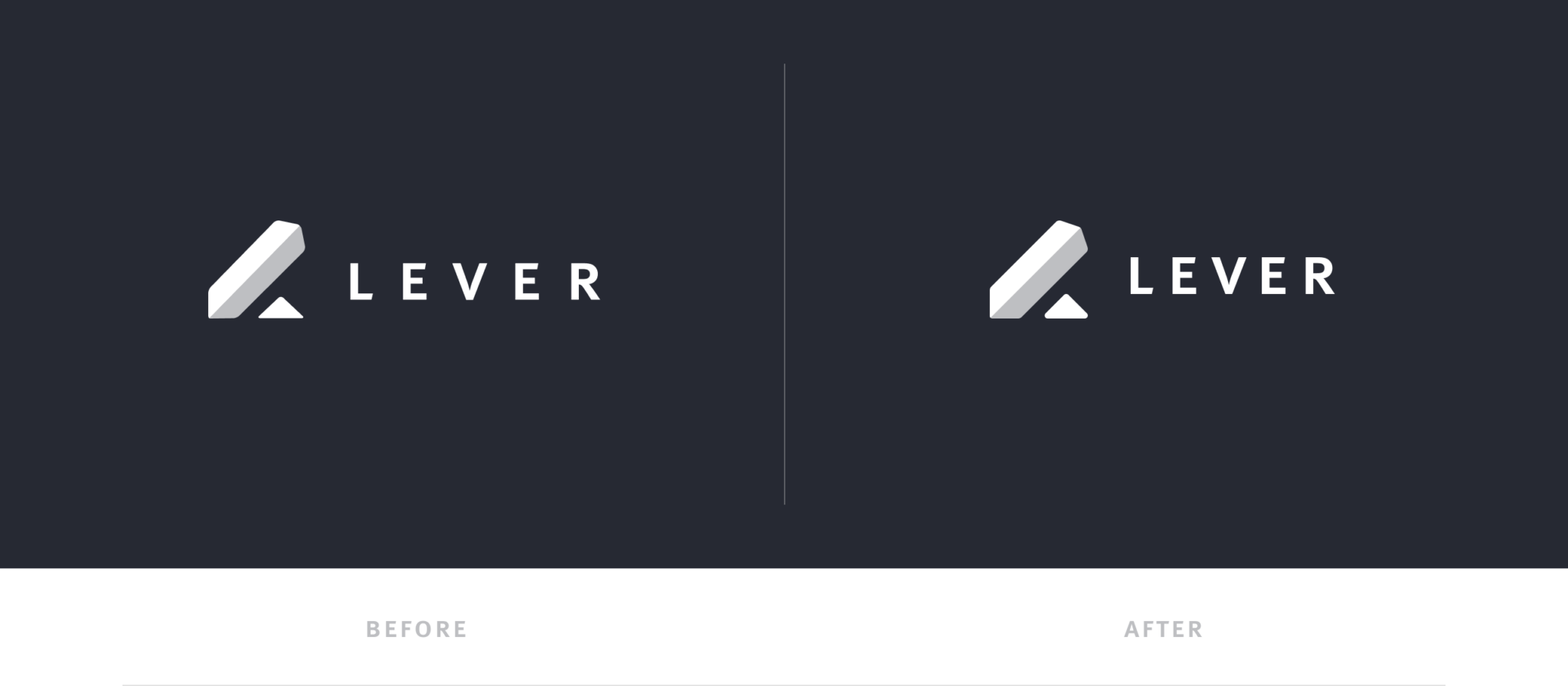 Notice anything different? Look a little closer. Still nothing? We'll give you a hint: we've refreshed our logo, and you'll see the change across the product today. While we think of our brand as a continuous project that's never truly done, this is the first tweak to the Lever logo since it was introduced in 2013.
So, why the subtle change? In the past five years, our brand's reach has scaled, and the usage of Lever's logo has scaled along with it. Our mark needs to function in a variety of places, sizes, and formats — ways that we didn't design for five years ago when we were a team of eight in a too-small back-alley office.
Interested in learning more about the origins of the logo, what we changed and why? Our design team has a full breakdown of the history and project over on the Inside Lever blog.
---
Download Lever's logo files and check out our brand guidelines here.